Introduction
The world is urbanizing at a very fast rate. In the EU, 75% of the population currently lives in cities, and in the Netherlands, this percentage is even higher at 92%.
Cities play a pivotal role in achieving climate neutrality by 2050, the goal of the European Green Deal. Therefore, the EU has a mission to deliver 100 climate-neutral and smart cities by 2030 (European Commission, 2021).
About the research group
On 28 April 2022, the European Commission announced the 100 cities participating in the EU Smart Cities Mission, including The Hague, Rotterdam, Amsterdam, Utrecht, Groningen, Eindhoven and Helmond in the Netherlands.
The research group Future Urban Systems develops and valorizes practical knowledge and proven solutions for local authorities and companies through applied research and education. The research group enhances and demonstrates ways to accelerate energy transition, climate adaptation and circular economy in neighbourhoods and urban areas by harnessing the power of data analytics and digital transformation.
Researchers, lecturers and students are the driving force of the research group Future Urban Systems. They work together to realize impacts through inclusive approaches for the adoption of sustainable energy systems for cities, nature-inspired design strategies for resilient cities in climate change, and evidence-based methods for emission-neutral buildings, civil infrastructures and areas in the cities.
Read more about the vision and research agenda of Future Urban Systems.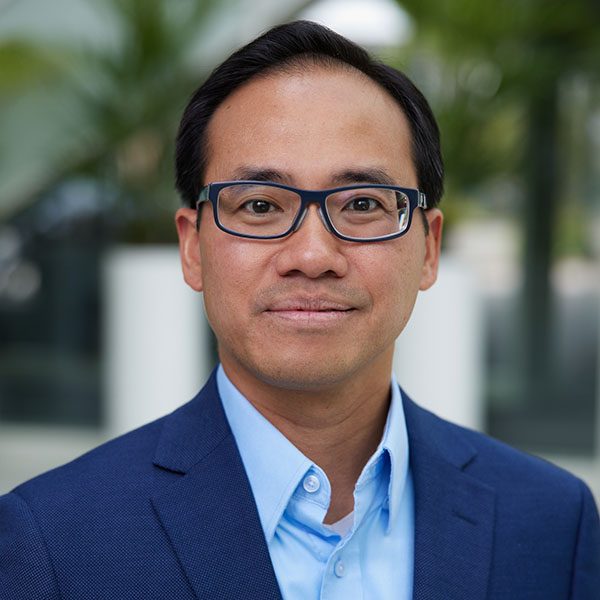 About the professor
Dr. Rizal Sebastian
Rizal Sebastian studied architecture and building technology in Bandung (Indonesia) and earned a master's degree in construction management in London (UK). In 2007, he obtained his PhD at the TU Delft with a dissertation on managing collaborative design. He has acquired knowledge, experience, and an international network in developing and applying digital technologies for the improvement of construction quality and processes. In the past 23 years, he has combined research and practice. Until recently, he was scientific lead for digitalisation in construction and infrastructure, and manager of European research projects at TNO. Prior to this, he worked as a building engineer, project manager, and advisor at a large engineering firm, and as R&D director at an ICT company. In his free time, he can be found on a tennis court, or playing on his guitar. And when Formula 1 is on, he is glued to the television.
Rizal is curious by nature and is energised by collaboration within national and international innovation programmes. He, therefore, plans to actively seek out collaboration with other research groups, centres of expertise and universities, and to strengthen the coherence between research and the education programmes in the Built Environment. Together we can make a greater impact, after all. Knowledge that is acquired within the research group will make its way to the industry, through the lecturers and students.
For Rizal, this starting period focuses on the formulating of a common research vision, and he would like to involve as many people as possible in that endeavour. He consolidates every contributed idea into a framework in order to be able to place 'the egg of FUS' on the table, when the time is right. Do you want to exchange ideas about the (future of the) built environment with him? Send a message via LinkedIn, send an email to r.sebastian@hhs.nl, or find Rizal in person.
Publicaties: ResearchGate en ORCID
r.sebastian@hhs.nl
A city is not a city without the people. You can't separate the built environment from the social environment. A city is both.
Towards a typology of inter-municipal cooperation in emerging metropolitan regions. A case study in the solid waste management sector in Ecuador
Read more
The effectiveness of inter-municipal cooperation for integrated sustainable waste management: A case study in Ecuador
Read more
Exploratory study for deployment of digital twins
Developing a standardised approach of Asset Lifecycle Information Modelling for Semantic Digital Twins in the built environment
Download PDF