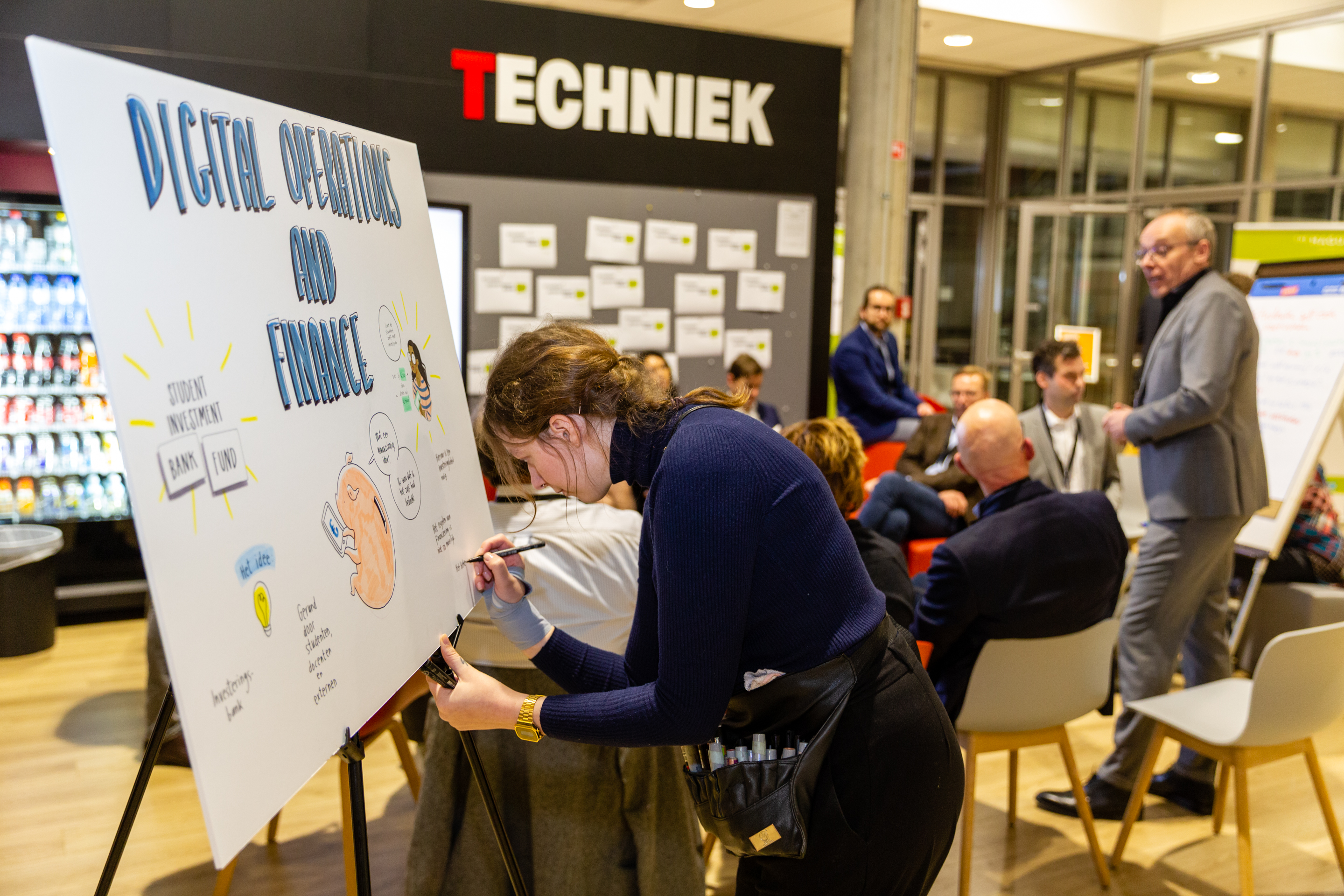 About
With our research, we (Centre of Expertise Digital Operations & Finance) enable companies and entrepreneurs to reduce their footprint on space, materials, employees and human beings with the help of digital technology. 
We combine perspectives from tech and business and we mainly focus on the high-tech manufacturing industry (including agro and health), smart mobility and fintech. We develop digital technology, but also investigate its role in business operations and the value chain.
In addition, we develop education for students and employees in which the focus points are: solving issues related to sustainable development, (in)equality and digital technology. Students learn how to shape a sustainable economy through smart technology and data. Not only through education, but also by letting students participate in scientific research.
Currently, seven research groups are part of Centre of Expertise Digital Operations & Finance: Change Management, Fotonica, New Finance, Platform Economy, Purposeful Marketing, Smart Sensor Systems & Smart Sustainable Manufacturing.
Learn more about our work and our research groups in this video:
General Feasibility Report: Implications for setting up Savings Groups in Europe
Balancing the social and financial sides of the coin
Sensor fusion of odometer, compass and beacon distance for mobile robots
Ecological momentary assessment study of exposure to radiofrequency electromagnetic fields and non-specific physical symptoms with self-declared electrosensitives
PrimaVera: Synergising Predictive Maintenance
Legibility as a Design Principle: Surfacing Values in Sensing Technologies