Introduction
The platform economy brings online supply and demand for goods, labour, money, entertainment, communication and information together in a new format, which unleashes a genuine digital revolution.
The fact that platform-oriented services play a major role in our daily lives does not automatically mean that their social impact is a positive one. Job platforms for instance such as Deliveroo provide accessible and flexible work, however, this also puts employees' national insurance contributions at risk. It is also often mentioned in the press that the quality of life in cities is being put under pressure due to the Airbnb platform, for example.
About the research group
The aim of this research group is to investigate how digital platforms can contribute towards a sustainable economy and what role various stakeholders (consumers, employers/employees, the government and [platform] organisations) can play here. Sustainability consists of two crucial components: sustainability itself and social inclusion. Platform solutions for instance can ensure that we use our existing resources more efficiently in, for example, the mobility sector, the food industry, and the fast-moving consumer goods (FMCG) sector.
Some of these solutions, such as ordering groceries online through Crisp and Picnic, still encourage people to buy online. In addition, a large part of these benefits can be gained from preventing waste. If you look at it from this perspective, we're tucked in a corner of e-commerce solutions that we can take advantage of by sharing data, applying smart technologies, and by giving consumers and businesses feedback on their purchasing habits.
Sharing economy

We can talk about the sharing economy when there is no transfer of ownership and people are therefore temporarily renting or borrowing resources. Consumers in the sharing economy are dependent on one another for the quality of service. These platforms must therefore not only be put together properly on a technical level, but they must also ensure that everyone adheres to the rules of the game and that sufficient trust has been placed in them, both among the users themselves, in terms of how the platform functions, and in the certainty that they actually have on-demand access to the service.
New way of working

Finally, this research group focuses on the role that technology plays when it comes to facilitating 'offline' work. The number of self-employed people has increased significantly over recent years and an important driving force behind this trend is the platform economy. It is important however, that the 'new way of working' provides a social safety net for these self-employed workers and that there are opportunities for workers to continue a phase of self-development over both the short and the long term.
Minor 'Build your own platform'

The research group is also closely involved in setting up the new 'Build your own platform' foundation course. Students will learn exactly what the platform economy entails during this foundation course, what the conditions are under which platforms can become large and successful, and they can start their own platform company to unravel the dynamics and secrets of the platform economy. Students will be able to identify the various facets that form the basis of a successful platform business concept and to test their social value once the foundation course has been completed. These students can also conduct a market analysis using data analysis tools so that their platform concept can be validated. Finally, the students will develop their digital skills and learn marketing skills to convert their idea for a platform into a concrete prototype that they can implement in the market.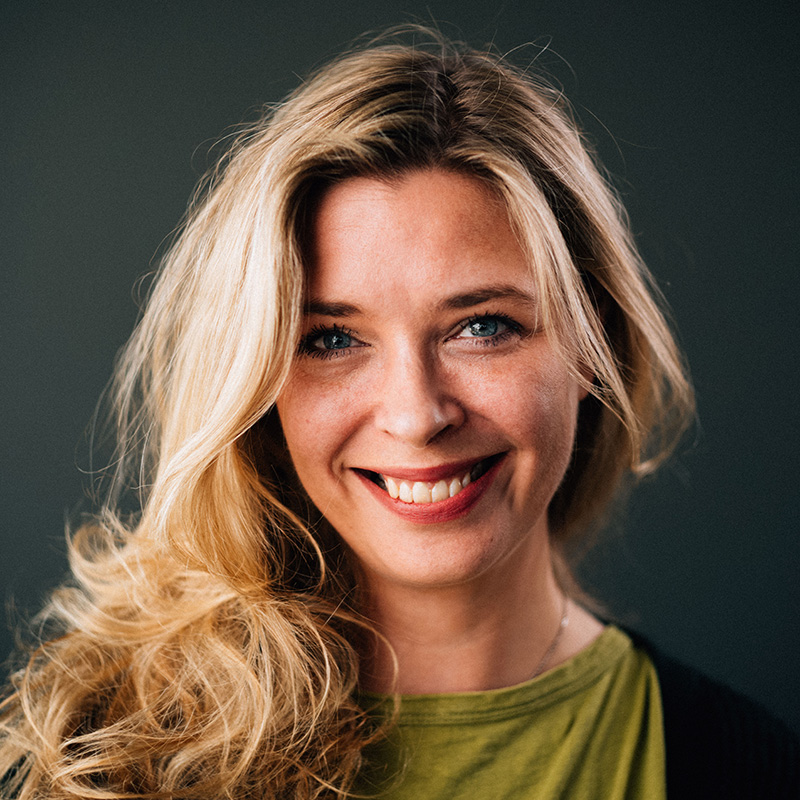 About the professor
Nicole Stofberg
Nicole completed a Master's degree in Business Studies at the University of Amsterdam and a Master's degree in Environment & Development at the London School of Economics. Nicole is currently completing her PhD at the UvA (University of Amsterdam). Her PhD research focuses on the sharing economy. Nicole's research has been featured in four academic publications in recent years, including the prestigious Journal of Management Studies. Among other things, she has written several opinion pieces on car-sharing, the future of the mobility sector and the challenges faced by flexible work platforms within the context of the EU.