Great solutions found during Sensor Data Challenge
Written by Astrid Jansen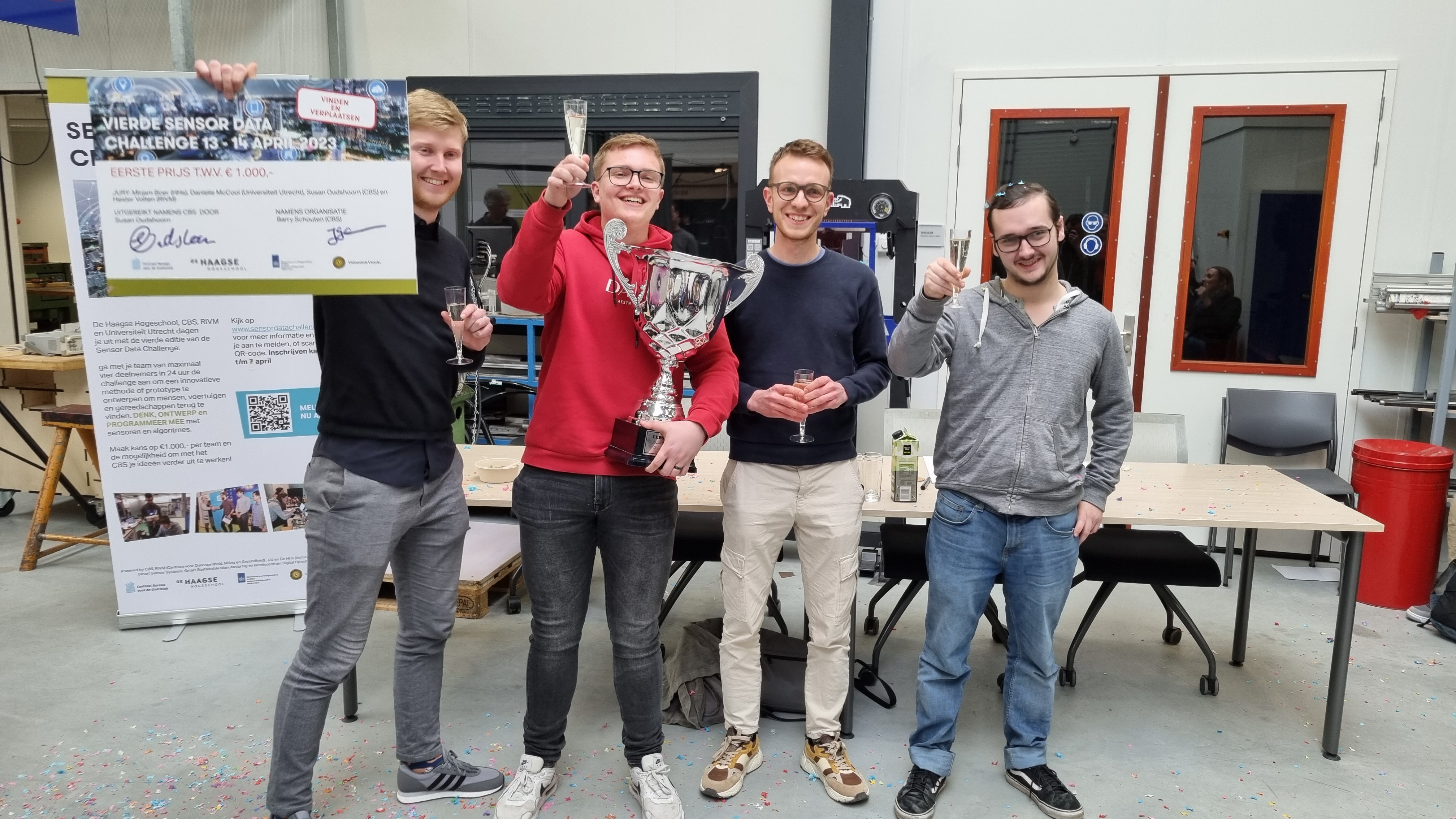 Team "Leanatics" from Arnhem Nijmegen University of Applied Sciences was the winner of the Sensor Data Challenge on 13 and 14 April. They won a prize of €1,000. The team had found a great solution for the "Heat stress mapping" challenge from one of our partners, the RIVM (Dutch National Institute for Public Health and the Environment). The judges, consisting of representatives from THUAS, CBS (Statistics Netherlands), RIVM and Utrecht University, were completely bowled over by the working demo with the catchy name "Heat spotter". They also found it commendable that the team had started working with their own sensors, taking judges and audience through how the system worked.
The second prize of €500 went to the team aptly named "Mum is proud of us" from our own Applied Physics students for their approach to measuring Stop motives, introduced by CBS. The judges were very impressed with how far they went in their analysis. They had developed a stop detection, worked on a classification system, included the privacy issue, and also gave a dynamic presentation.
The other teams from MBO Rijnland, CBS and THUAS were also given an honourable mention and thanked for their tireless efforts. The challenge owners will now engage with the teams about the solutions provided to see how they can move forward with this.
Prizes and catering were sponsored by CBS; RIVM, DOF centre of expertise, and the Smart Sensor Systems research group sponsored the (promotional) materials, for which we are very grateful!
We can look back on a successful Sensor Data Challenge. Watch theaftermovie here to get a sense of the atmosphere. According to Barry Schouten of CBS, this was "the finest and best SDC yet in terms of organisation, format and content." Contestants, judges, challenge owners, coaches and everyone who contributed, a big thank you! Here's to the fifth edition as far as we are concerned