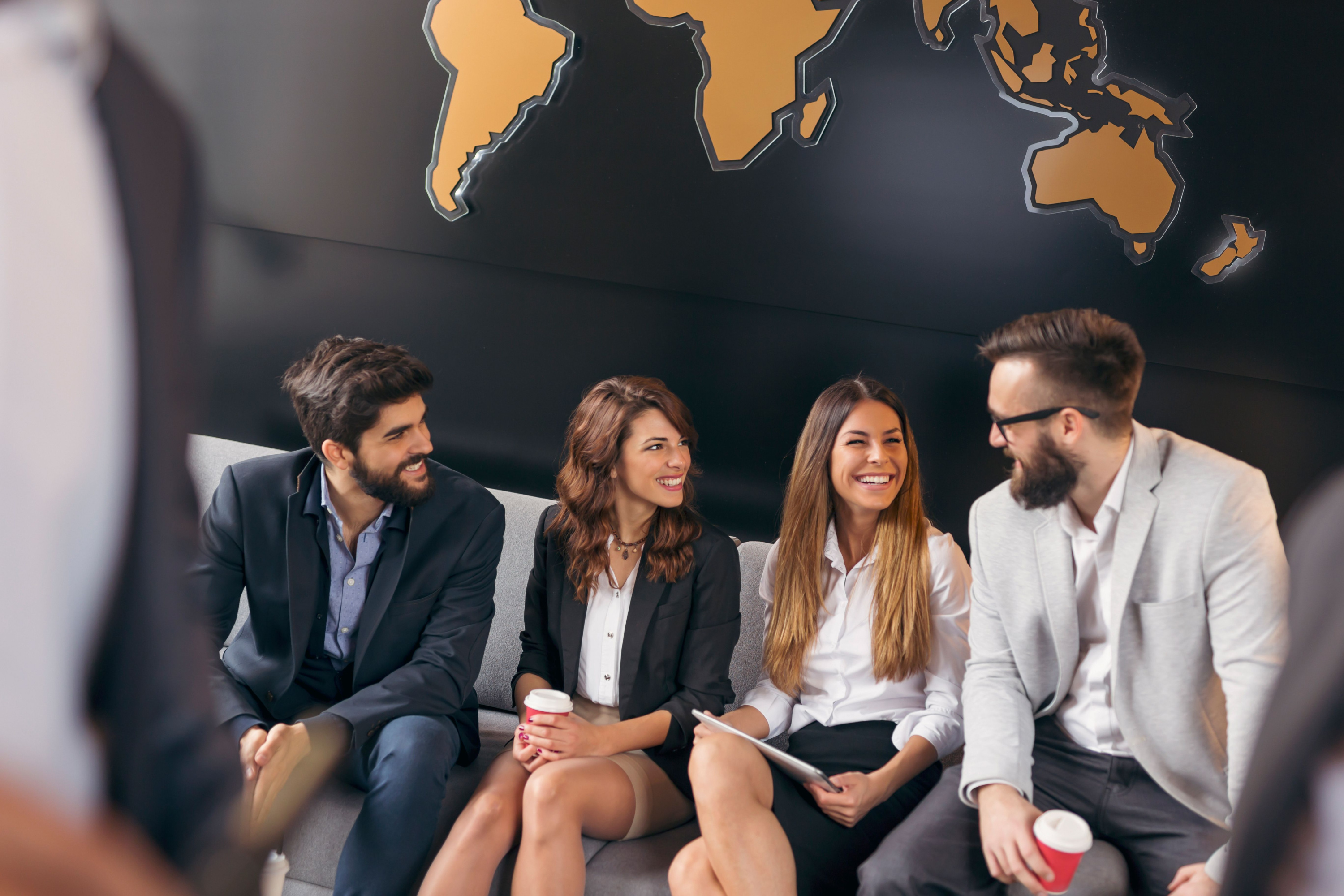 Introduction
Do you have the commitment, talent, passion and ambition to join this programme? We seek candidates who will be able to make a unique contribution to the classroom learning experience and fully participate in the mix of ideas, experiences, and cultures.
A typical student at our full-time programme is a world citizen. You are committed into moving to the Netherlands for one year and leave your job (temporarily), or perhaps you have just completed your bachelor's in the Netherlands in International Business or Communication. You have been working at an international company or in a global industry, or perhaps you already call yourself a communication specialist. Your professional language is English. Your minimum level of education is at bachelor's. You have at least two years of working experience, preferably in marketing & communications, as a press officer, editor or in a managerial role, and you are interested in the topics presented throughout this course such as Crisis Communication or Intercultural Communication. You are ready to develop your professional competencies to a more senior level. You want to get more out of yourself, your job and your organization. This master with an international business perspective will give you all the tools you need in order to succeed.
Reasons for choosing this master programme
You want to develop a managerial mindset and work in the field of communication; 

You will experience the unique skill of cross-cultural communication in practice; 
You want to broaden your views on new trends and methods of communication; 

You can achieve an accredited master of arts (MA) within one year. 
Admission requirements
Everything about admission

These are the requirements for the full-time English-taught masters: 

Bachelor degree  

Final transcript 

English level test score (IELTS minimum score of 6.0 on every sub score and an overall minimum score of 6.0; or equivalent test) 

2 years relevant professional work experience in a field related to communications. Alternatively, you have two years of professional experience in other areas and wish to make a career change. In that case, please inform us, in your Motivation Statement, why you would like to enter the field of international communication management.

Mandatory intake interview 

Motivation Statement 

Recommendation letter 

Resumé / Curriculum Vitae 
English language requirements

As our international Master programmes are taught entirely in English, candidates must demonstrate a good command of the English language, both spoken and written. You can view the English language requirements in this document.  
 
Contact the admissions office (masters-admission@hhs.nl) for more information. 
Your investment
The startdate of this course is 1 September 2024. The introduction week is 30 August - 1 September 2024.
| In time | In money |
| --- | --- |
| Lectures per week: 15 hours    | Payment in one go: € 21.995 |
| Self-study per week: 20-25 hours   | Payment in terms: € 22.495 |
| Study load per week: 35-40 hours   | Books: € 550 - € 750   |
| Period of total study: 11 months  |   |
At The Hague University of Applied Sciences Pro (THUAS Pro) we focus on offering you quality education with personal attention in a blended setting. Our education is offered in a mix of online and on-campus lectures and gatherings. For more information about blended education at THUAS Pro, please check the extra information on this page.  
Nice to know:  
A scholarship may be applicable. Find more information about scholarships.  
Dutch students are exempt from VAT (btw).  
Your employer can fully offset training costs against gross results and label them as operating expenses.   
In some cases, it is possible to have a loan from the Dutch government. Please visit the website of the Dienst Uitvoerend Onderwijs for a LiveLongLearningCredit. 
Help in choosing your study
We are happy to assist you with a study choice that fits both your interests and your schedule.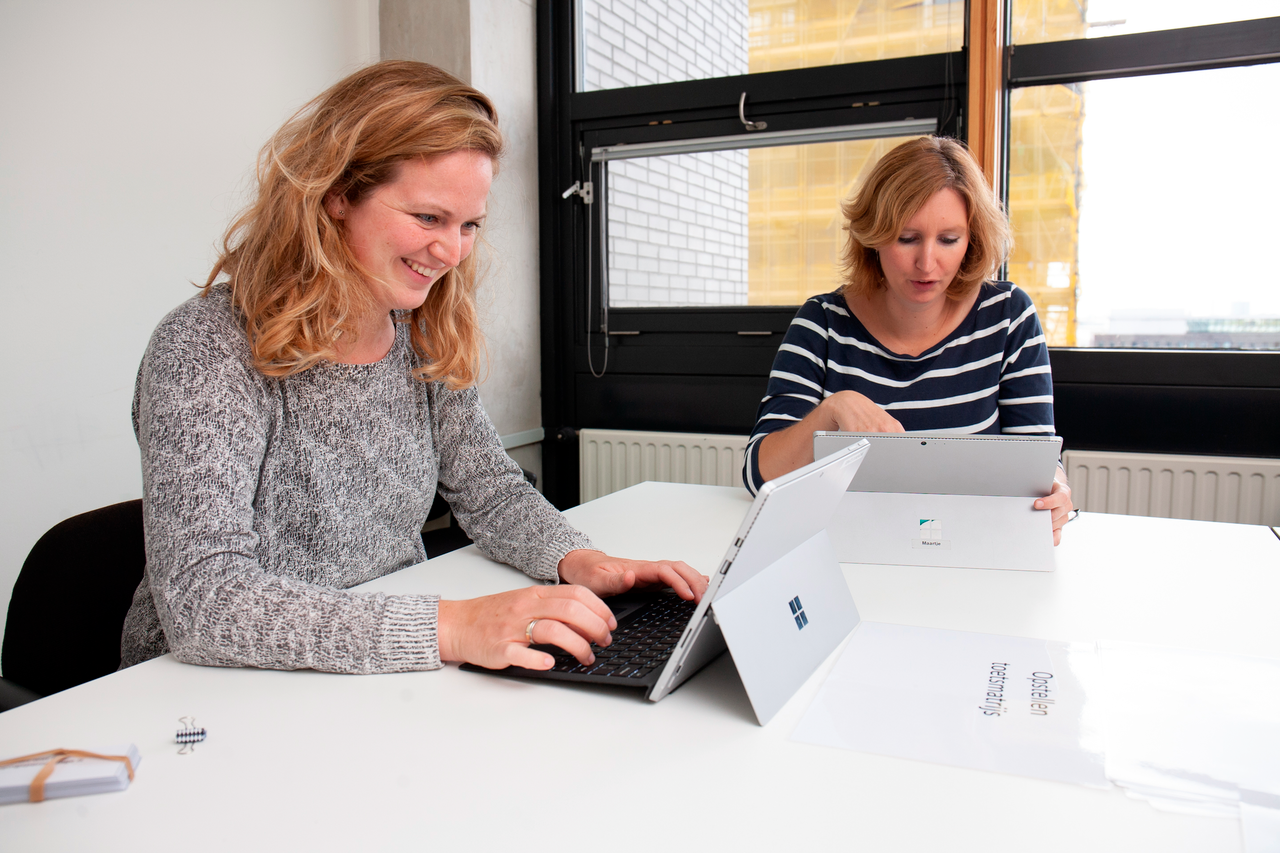 Visit our information sessions
Tuesday 23 January
Are you interested in this degree programme but still a bit unsure about your choice? Join us for our upcoming (online) information sessions.
Go to Visit our information sessions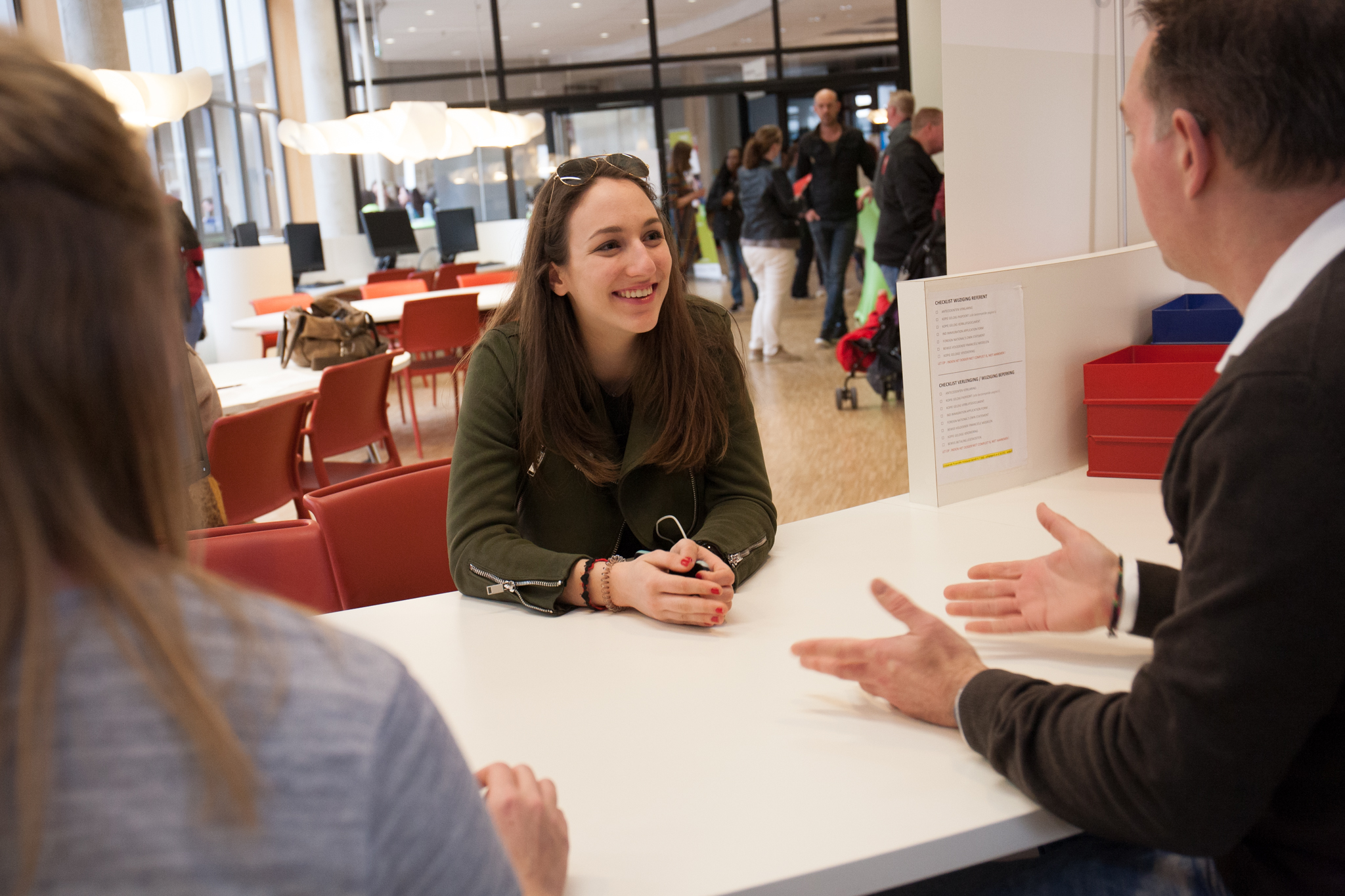 Study choice support
We are here to help you
Discover how THUAS can help you find out which Master's degree programme fits you best.
Go to Study choice support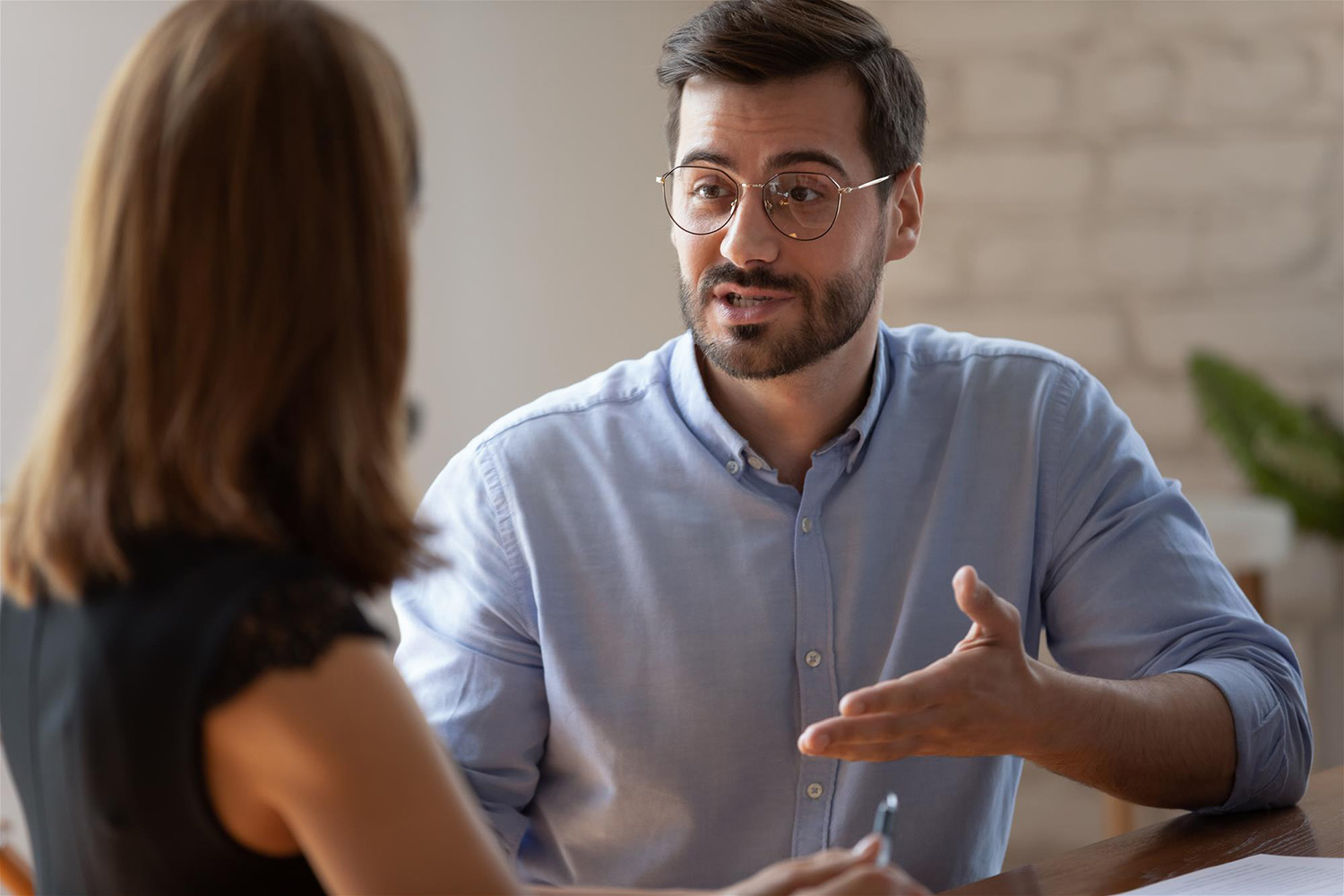 Students have their say
Learn from student experiences
Would you like to get some insider tips? Our students and alumni have useful insights to share.
Go to Students have their say
Programme content
What will you do this year?
Mohammed Malfi
Combine practical experience with the latest knowledge 
"I greatly benefited from the well-structured programme of THUAS Pro, as it includes a group of highly skilled professors in academic, and research, who combine practical  experience  at international companies with the latest knowledge. Group assignments with student teams of different nationalities make me gain additional communication skills and I learned different management skills. The subjects of the programme are carefully selected with deep academic experience. I noticed that the programme improved my skills in research and analysis.   
By the way, I have been working in the decision-making of the state for more than 20 years (Prime Minister Office in Yemen). It even opened up prospects for me to work in corporate or international organizations".  
Mohammed Malfi
Alumnus Master International Communication Management Full time 
Nada Mohamed
MICM Programme Manager
"Our master's program in International Communication Management equips you with the skills and knowledge to tackle these challenges head-on. Learn how to develop communication strategies that reflect your organizational values and build a positive brand image. Explore the intricacies of cross-cultural communication and master the art of persuasive communication. MICM takes a unique approach that combines both theoretical and practical elements, as well as a blend of individual and group assignments, all facilitated by intercultural teams. Each module is presented as a masterclass, providing you with an immersive and engaging learning experience. This program is designed specifically for individuals who are looking to enhance their communication and leadership skills within a global context. Whether you're looking to advance your career or gain a competitive edge in the job market, our program will equip you with the knowledge and skills necessary to succeed."
Nada Mohamed
Programme Manager International Communication Management
Inemesit Ukpanah
The unique approach of practical learning taught me to see the bigger picture 
"THUAS Pro is known for its multiculturalism which challenges you to be your very best part from the academics but learning from different diverse mindsets, cultures and professionals. The professors (lecturers) were approachable and were always ready to help. The unique approach of practical learning in THUAS Pro taught me to see the bigger picture, not just the theoretical, you get to apply the theory in practice.  
The rich contents of the modules pave the way to build an ethical global strategy that is adaptable to manage cultural differences, mobilise diverse teams and do business in an intricate international context. The academic year taught me to be more independent, analytical and resourceful in the business community. It was an eventful year full of challenges and fun. I am better prepared to pursue opportunities within any multinational organization through my gained knowledge".  
Inemesit Ukpanah 
Alumna Master International Communication Management Full time 
 Upon completion
When you have successfully completed this master: 
You receive the certificate of Master International Communication Management; you are allowed to use the accredited title Master of Arts;  

You can play a central role within your organisation when it comes to international communication management; 

You are a communication professional and able to give communication advice on strategic and managerial level. 
Practical information
Master International Communication Management

This master offers you a managerial and strategic approach to communication. The communication function in corporate and governmental organisations is becoming more important and more internationally and culturally oriented. So, the communication expert must be better equipped to deal with a more broad, intercultural and often international spectrum of issues and challenges than ever before. The Master International Communication Mantheagement aims to bring you a practical and real-world focus to relevant theory and will make the connection between theory and practise. You will be thoroughly prepared to work in the communication field of your choice or enhance your current role in communications. 
Why should you choose the full-time Master International Communication Management at THUAS Pro?

The Hague is well-known for being the international city of peace and justice. It is the perfect location to experience an international learning environment. THUAS Pro – part of The Hague University of Applied Sciences – emphasises the themes internationalisation and world citizenship. As the master is entirely taught in English from a global perspective, all of your assignments and materials will be presented fitting a future international communication expert. 

We offer an intercultural innovative learning environment with students, lecturers and alumni from every corner of the world in order for you to build a global network during your study. This means that you can share best practices and learn from your peers on a weekly basis. Everybody brings their own culture and work experience to the classroom, as students and lecturers typically vary in terms of occupation and nationality. Our experienced lecturers who all work or do research in the field bring highly relevant and up to date knowledge to the classroom.  
Statistics

Overview of countries of origin (nationality) of our students     

Full time 2017 - 2022 

  

  

Indonesia 
Algeria 
Nigeria 
China 
Bangladesh 
USA 
Turkey 
Colombia 
Czech Republic 
Albania 
Spain 
Thailand 
Tanzania 

Ghana 
Saudi Arabia 
Australia 
Kazachstan 
India 
Egypt 
Vietnam 
Greece 
Armenia 
The Netherlands 
Malesia 
Germany 

Russia 
Yemen 
Italy 
Pakistan 
Taiwan 
Norway 
Ukraine 
Iran 
Afghanistan 
Nepal 
Jordan 
Romania 

 

Student profile - FT last 5 years 

The average age of the MICM full time student over the last 5 years is 29,65. 

| Gender |   |
| --- | --- |
| Male  | 28%  |
| Female  | 72%  |

 

Number of years of work experience 

| | |
| --- | --- |
| Less than 3 years  | 21%  |
| 3 to 4 years  | 33%  |
| More than 5 years  | 46%  |

 

Examples of thesis topics 

Enhancing Diversity and Inclusion (D&I) engagement amongst employees of the Ministry of Health in the Netherlands 
Sustainable communication by fast-fashion brands on social media 
The Role of Instagram on Brand Loyalty for the Beauty Brands 
Sustainability in Sport Sponsorship: A look into sustainability practices of professional European football clubs in relation to sport sponsorship  
Building Diversity and Inclusion: A case study on THUAS 
How internal communications can contribute the corporate sustainability processes in Unilever 
Organisational storytelling as a corporate branding tool 
The Application of Social Media for Internal Communications and Employee Engagement