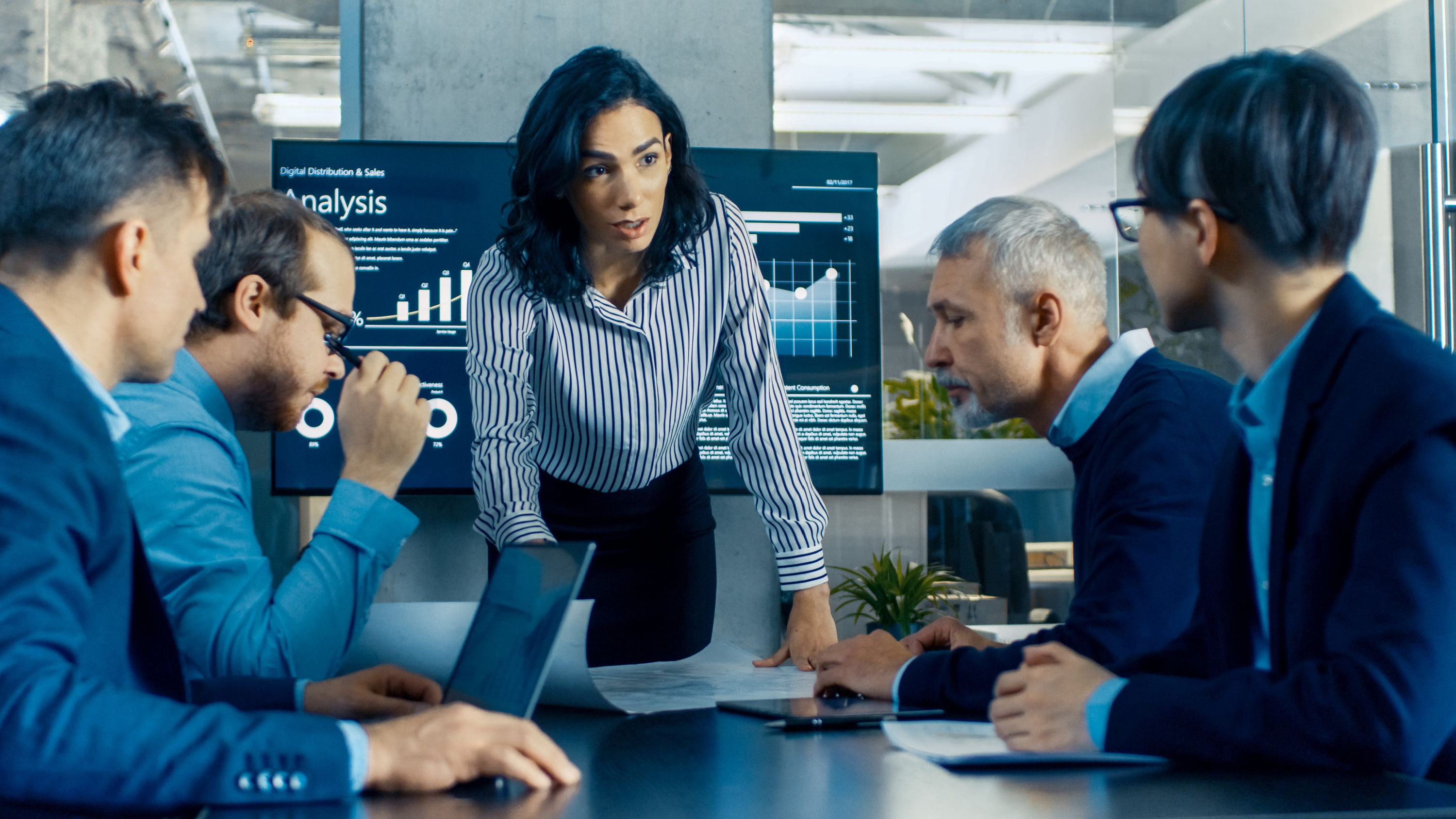 Introduction
You have already gained experience in finance and control. You have the ambition to be the decision maker that can keep your organisation healthy. That can lead the organisation in a development of growth. 
You look forward to broaden your scope and to deepen your knowledge of (international) data-driven business control. The dynamic Master Financial Management and Control gives you the knowledge and skills to analyse complex matters and to take strategic decisions. This master takes you a big step further in your career. 
You want to work as a manager on the foundation of data-driven business control; 
You want to develop your business control career; 

You are looking for a solid programme with an emphasis on applying what you learn; 

You want to become acquainted with recent research methods in business control  
Master Financial Management and Control 
How do you keep a large organisation healthy? That question has everything to do with business control. A challenge extending beyond the financial side. A business controller in the 21st century has to deal with an increasing amount of varied data flowing through the organization. As CEO or CFO, how do you manage the development of your organization in this situation? Which role does your organisational culture play in this, certainly if your organization operates internationally? Which leadership styles are then the most effective? How do you organize your risk management accordingly? These are the essential questions.  
The Master Financial Management and Control will deepen and broaden your knowledge and skills in this field. In this hands-on master programme you learn more about financial management, accounting and business control along the three learning lines Finance & Control, Human & Control and Research & Control. When you have successfully completed the study, you get the title of Master of Science. 
Why should you choose the full-time Master Financial Management and Control at The Hague University of Applied Sciences Pro (THUAS Pro)?
The Master's degree programme in Financial Management and Control at THUAS Pro​​​​​​ is known for its personal approach and its short distance to practice. The group of students with whom you attend the lectures is small and diverse. You soon know everyone, including your teachers.  
Integration with work situation 
This master's degree focuses on data-driven business control. The programme fits in perfectly with what you experience in the professional field. Because of the high degree of integration of work and study, everything you learn during the master you can apply directly in the work situation you aspire. 
Interactive 
Classes in this master are interactive. You discuss with fellow students and teachers. You learn from each other and discuss practical cases together. You also visit companies. Our teachers introduce you to the most recent research methods and developments in (big) data analytics and blockchain technology. During the professional skills classes you learn to work together from various international and cultural perspectives with students from all over the world. 
Strategic decisions 
This master offers you the knowledge and skills to lead a modern organisation, in which you convert data-based analyses into strategic decisions. You also reinforce numerous personal skills such as research skills and communication skills. 
Admission requirements
These are the requirements for the full-time English-taught masters: 

Bachelor degree (MFMC: preference related to finance/control/economics) 

Final transcript 

English level test score (IELTS 6.0 or equivalent) 

2 years relevant professional work experience 

Mandatory intake interview 

Motivation Statement 

Recommendation letter 

Resumé / Curriculum Vitae 
English language requirements 

As our international Master programmes are taught entirely in English, candidates must demonstrate a good command of the English language, both spoken and written. You can view the English language requirements in this document. 

Contact the admissions office (masters-admission@hhs.nl) for more information. 
Your investment
| Startdate | 30 August 2024 |
| --- | --- |
| Period | 12 months  |
| Place | THUAS Pro​​​​​​, location Poseidon   |
| Program type | Master |
| Time investment | 40 hours a week |
| Investment | € 21.995 |
In time
Lectures per week: scheduled on 4 days (Monday till Thursday) 
Self-study per week: 20-24 hours  
Study load per week: 40 hours  
Period of total study: 12 months 
At THUAS Pro​​​​​​ we focus on offering you quality education with personal attention in a blended setting. Our education is offered in a mix of online and on-campus lectures and gatherings. For more information about blended education at THUAS Pro​​​​​​, please check the extra information on this page.  
In money
Payment in one go: € 21.995
Payment in terms: € 22.495
Books: € 1000  
Nice to know
A scholarship may be applicable. Find more information about scholarships.  
Dutch students are exempt from VAT (btw).  
Your employer can fully offset training costs against gross results and label them as operating expenses.   
In some cases, it is possible to have a loan from the Dutch government. Please visit the website of the Dienst Uitvoerend Onderwijs for a LiveLongLearningCredit. 
Help in choosing your study
We are happy to assist you with a study choice that fits both your interests and your schedule.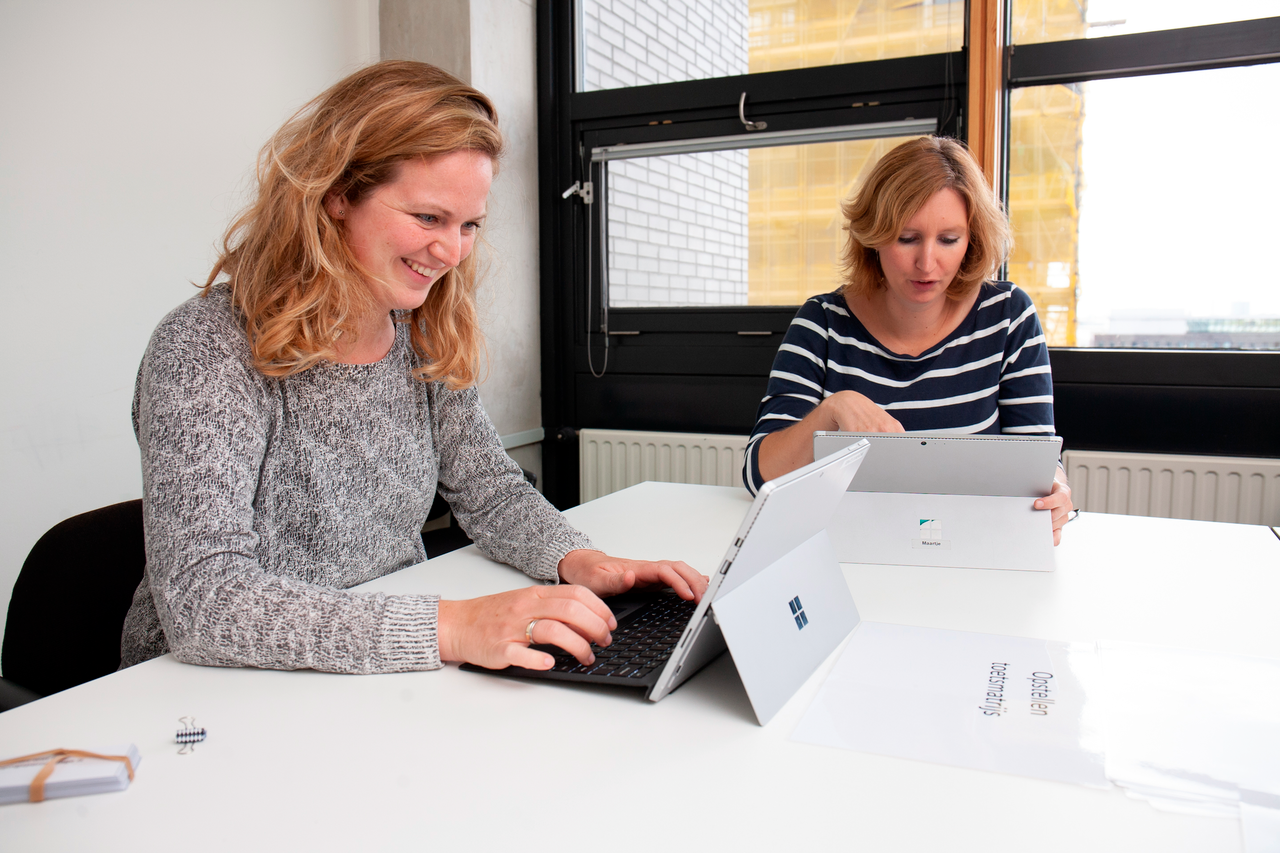 Visit our information sessions
Tuesday 23 January
Are you interested in this degree programme but still a bit unsure about your choice? Join us for our upcoming (online) information sessions.
Go to Visit our information sessions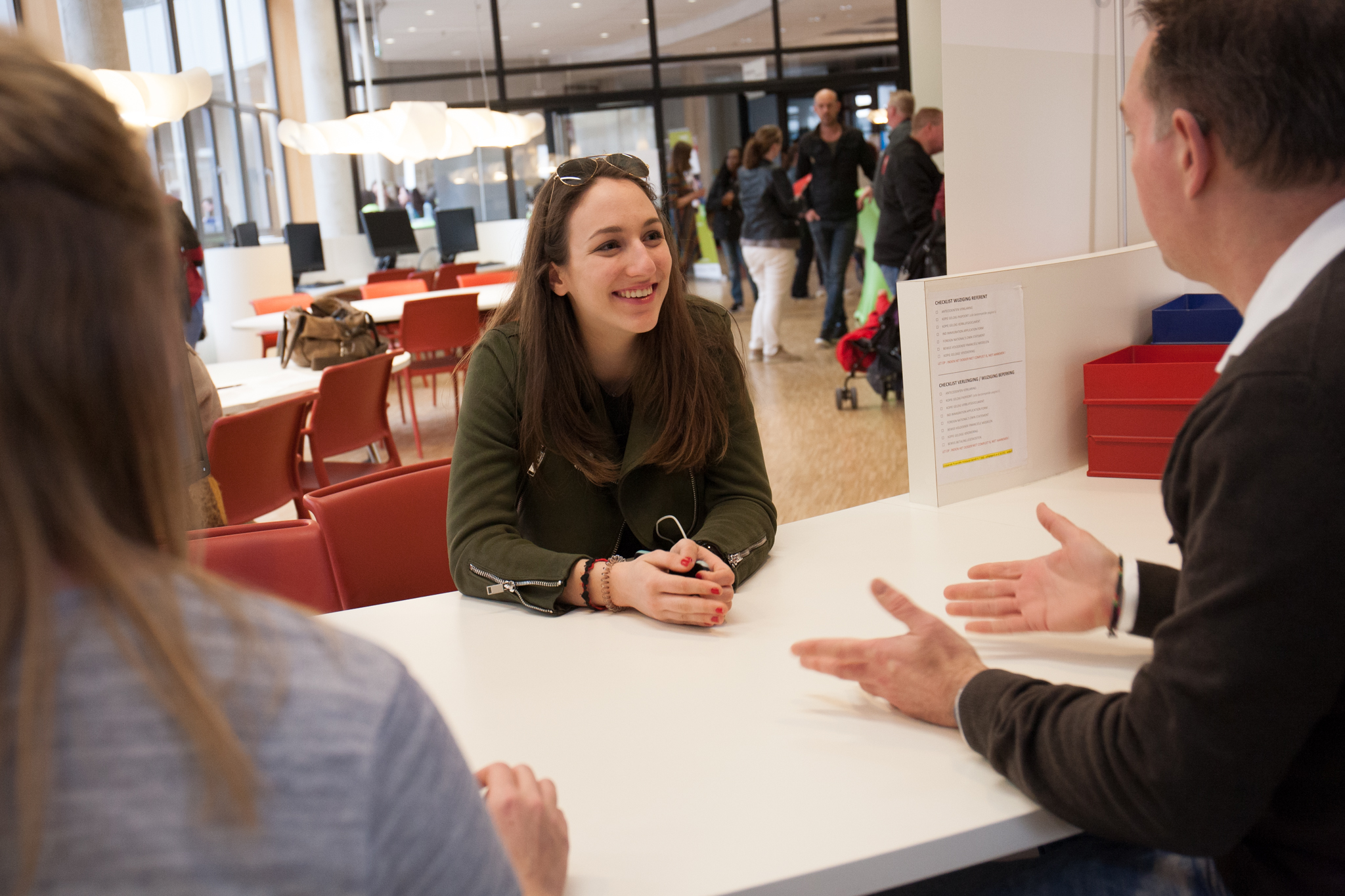 Study choice support
We are here to help you
Discover how THUAS can help you find out which Master's degree programme fits you best.
Go to Study choice support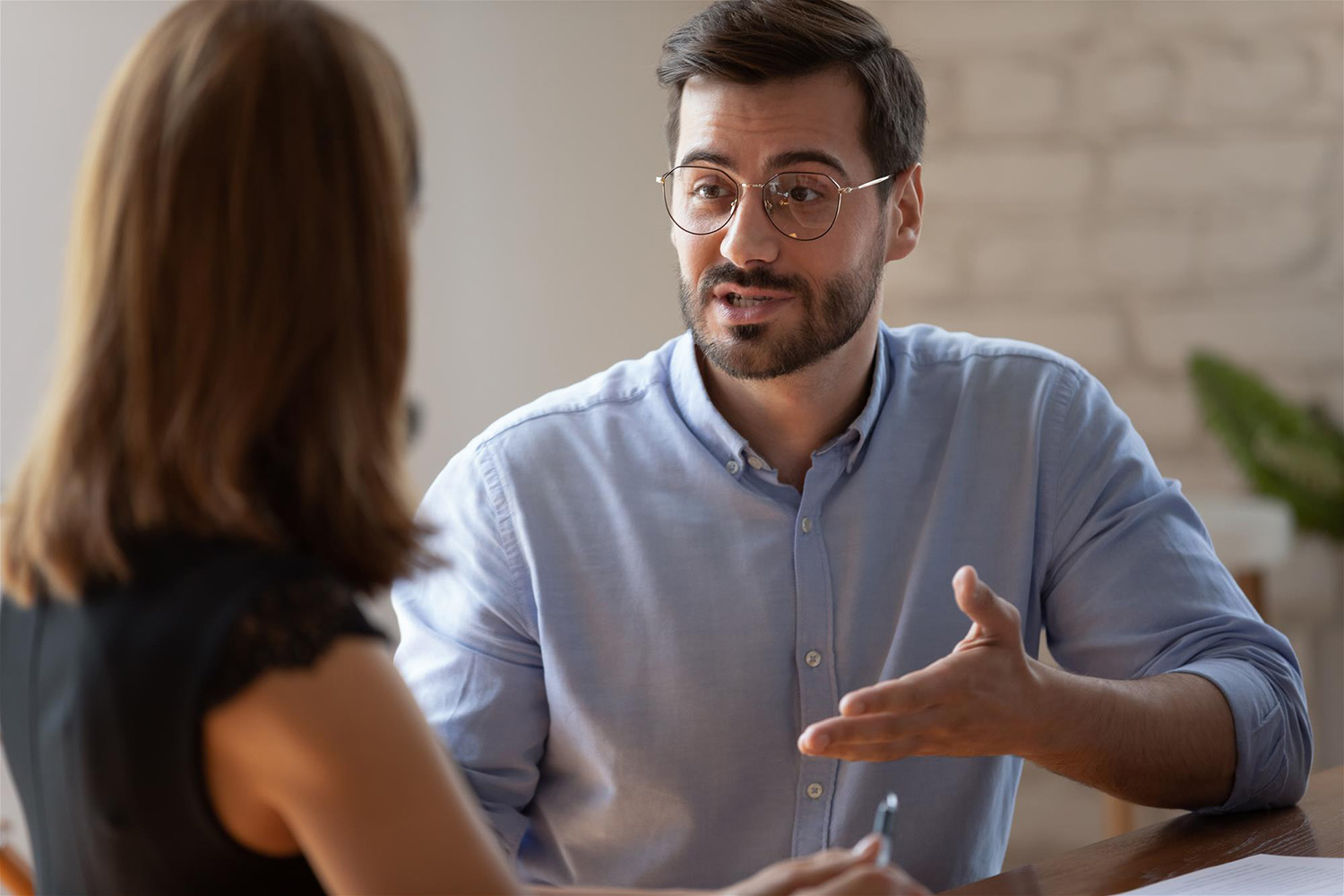 Students have their say
Learn from student experiences
Would you like to get some insider tips? Our students and alumni have useful insights to share.
Go to Students have their say
Quarter 1
Financial & Management Accounting 

Organisational Behaviour, Leadership & Professional Skills 

Data Analytics, Quantitative Research 

Master colloquia, International Tax Law 
Quarter 2
Treasury Management & Corporate Finance 

Risk Management & International Corporate Governance 

Research Methodology & Critical Thinking 

Master colloquia, IFRS 
Quarter 3
Business Intelligence 

Operations Management & Management Control Systems 

Accounting Information, Systems and Internal Auditing 
Master colloquia, Recent developments 
Upon completion
When you have successfully completed this master:  
You receive the certificate of Master Financial Management and Control;  

You may use the title Master of Science; 

You can play an important guiding and visioning role within an international organisation;  

You can manage your organisation in a world that is rapidly changing.