Guided Tour
To those who will not be in the Netherlands during our Open Days but still want to check out the THUAS vibe we offer a general guided tour. Our students are happy to show you around the main campus.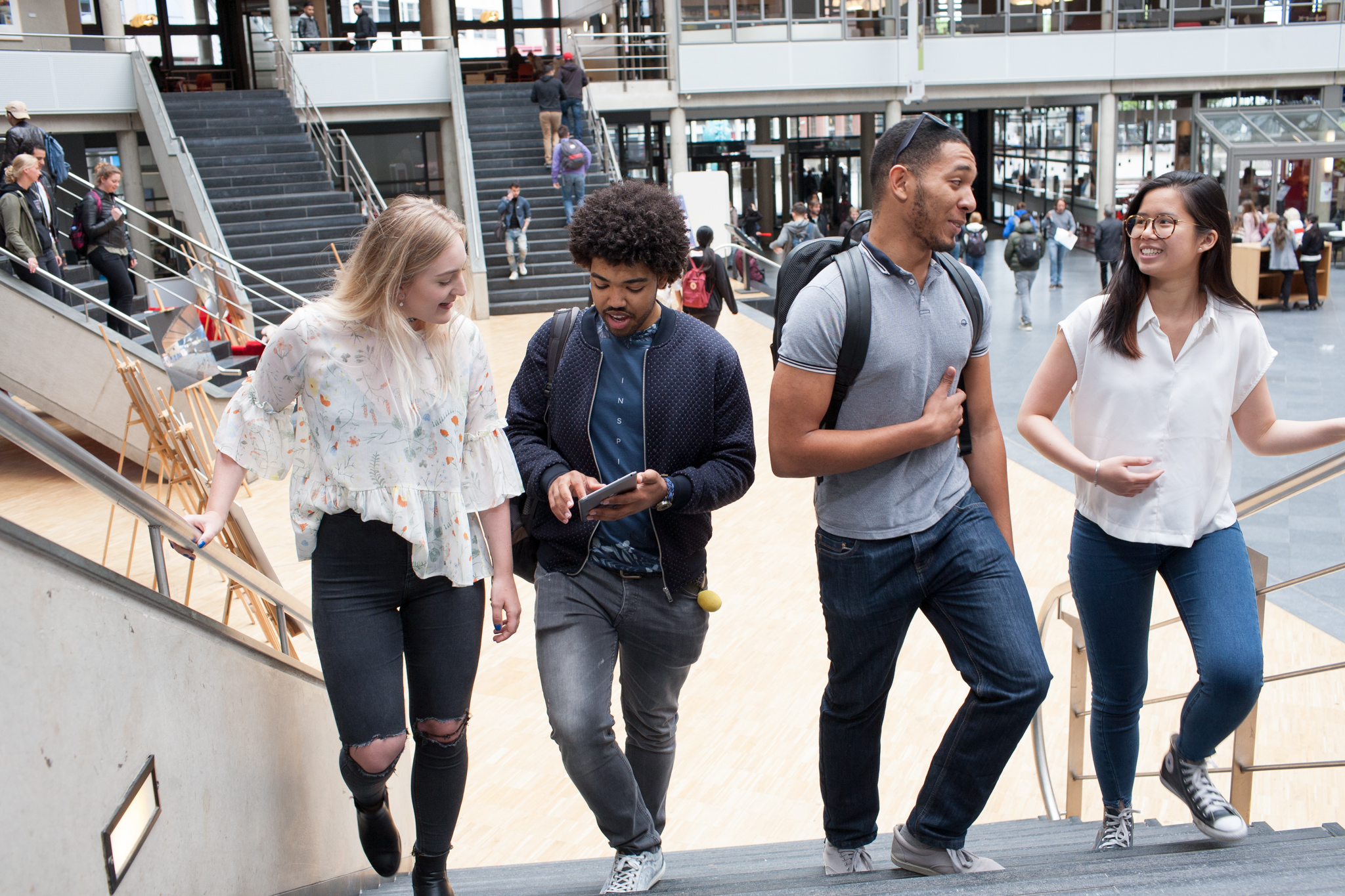 What to expect of a Guided Tour and how to apply?
Our students are happy to show you around the main campus. During this tour, you can check out the building, visit our library, see some classrooms and get a taste of the atmosphere. 
Please note the following
Applications have to be done at least 2 weeks in advance of the visit.
Guided Tours will be given on Monday - Friday from 9.00 AM -17.00 PM (not in the weekend and during holidays).
Is this tour for you?
The guided tour is only a general one. If you would like to get to know a programme better and visit that specific department, please contact the programme you're interested in. Contact information can be found on the 'practical information section' for each programme.

We offer this guided tour at the request of our international guests. If you're living in the Netherlands, there are other opportunities to get better acquainted with THUAS. You can attend an Open Day or take advantage of an opportunity called 'Shadow a Student'. This means that you get to personally experience of a day in in the life of a THUAS student. Please check the overview page to find the event that suits you best.
Alternatives for a guided tour
Besides our Guided Tour it is possible to visit our main campus year-round (except for the weekends and official holidays). All of our buildings are open to the public and you are very welcome to walk around and take a look on your own. Other opening hours may apply during the summer and Christmas break. To be sure the building is open you can contact the location you would like to visit. Not visiting The Netherlands but still interested in experiencing a bit of the THUAS vibe? Check out our videos and virtual tours.