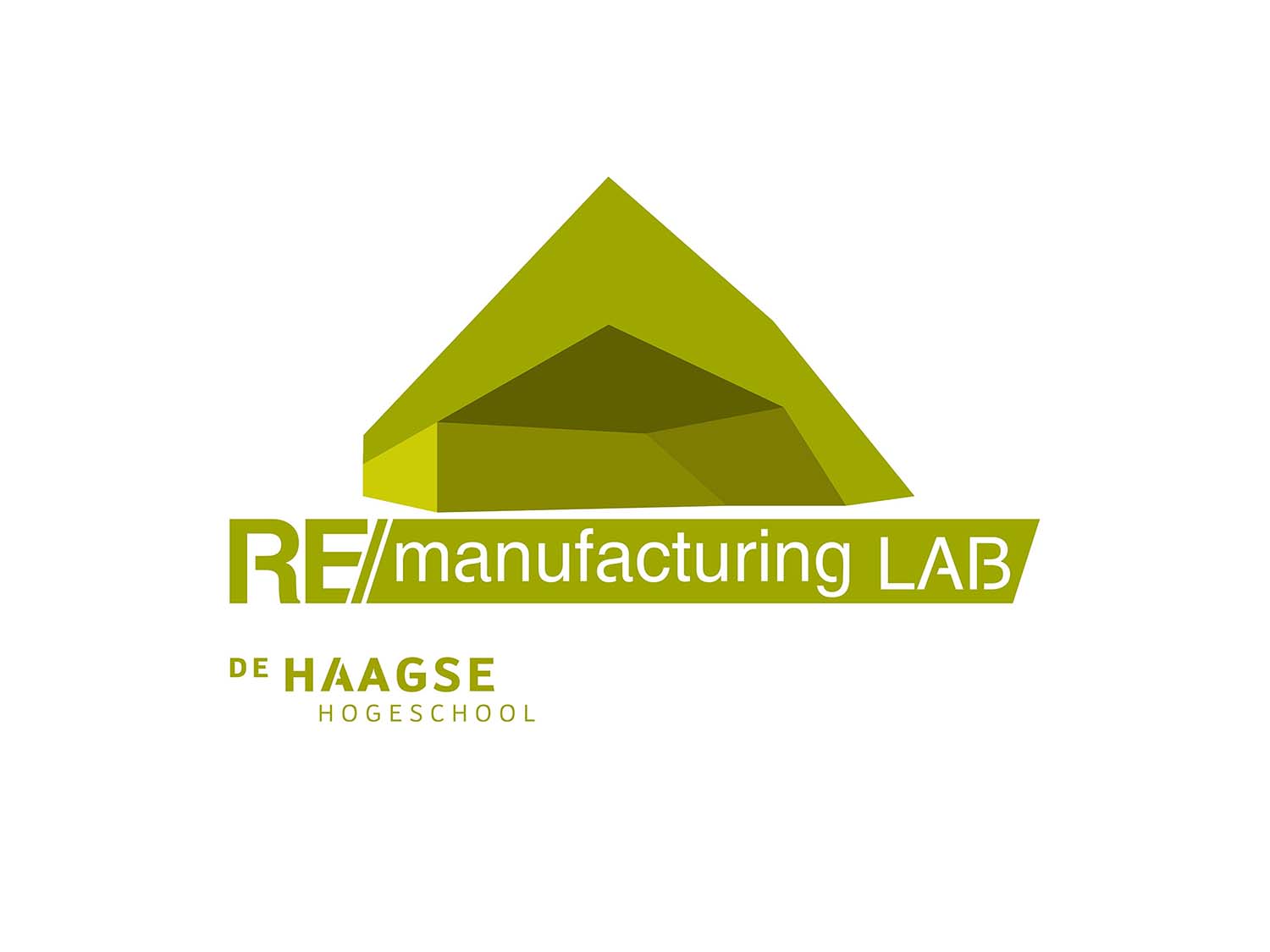 The Re/Manufacturing Lab brings together education and research in the domain of Circular Manufacturing and Industry 4.0. With cross-links through all degree programmes of our Faculty of Technology, Innovation and Society and the research group Smart Sustainable Manufacturing. Practical questions come from manufacturing companies in the region. The solutions are applications of so-called 'key technologies': engineering, manufacturing and digital technologies.
RE/manufacturing LAB
It started with a sigh: 'It would be great to let our students run a flexible production site here at the University of Applied Sciences. A factory that can switch quickly between various products, with a high degree of automation. Imagine all the things you'd be able to do there! Practical work, demos, research, testing, messing around with and by students from all over the Faculty of Technology, Innovation & Society.' And because we like to think big and start small, on 23 February 2022 our Lab opened at The Hague University of Applied Sciences, Delft campus. It started of relatively empty, but now, after a year you can see the first results of our developments (in which students played a big role!)
Start small...
Digital Twin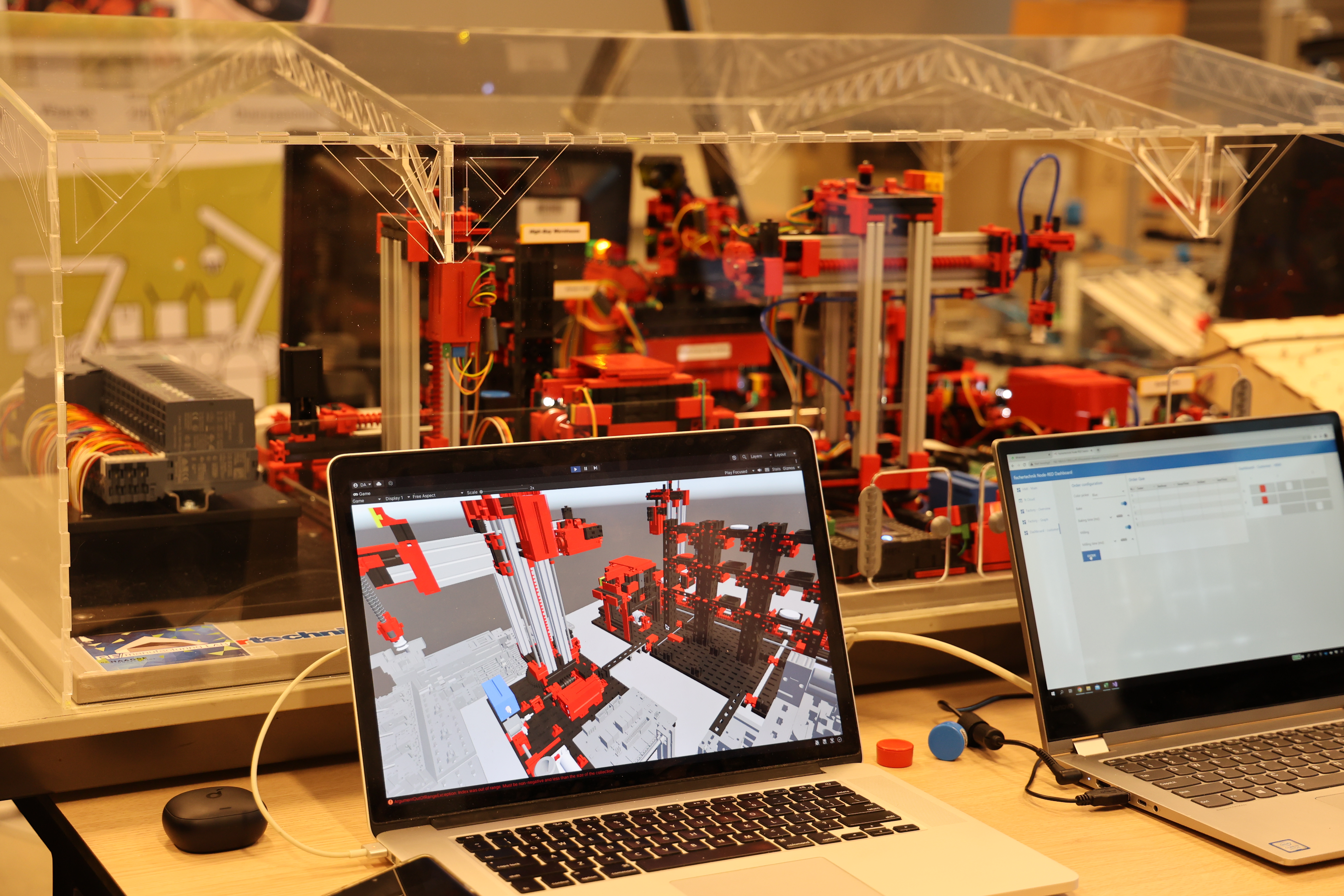 Starting small literally means small: part of our Lab is a 'Learning Factory 4.0' on a scale at which we can test and demonstrate all the principles of Industry 4.0. For example, the communication between a PLC and the Manufacturing Execution System (MES), or automatically processing sensor signals in a Digital Twin.
Integrated Manufacturing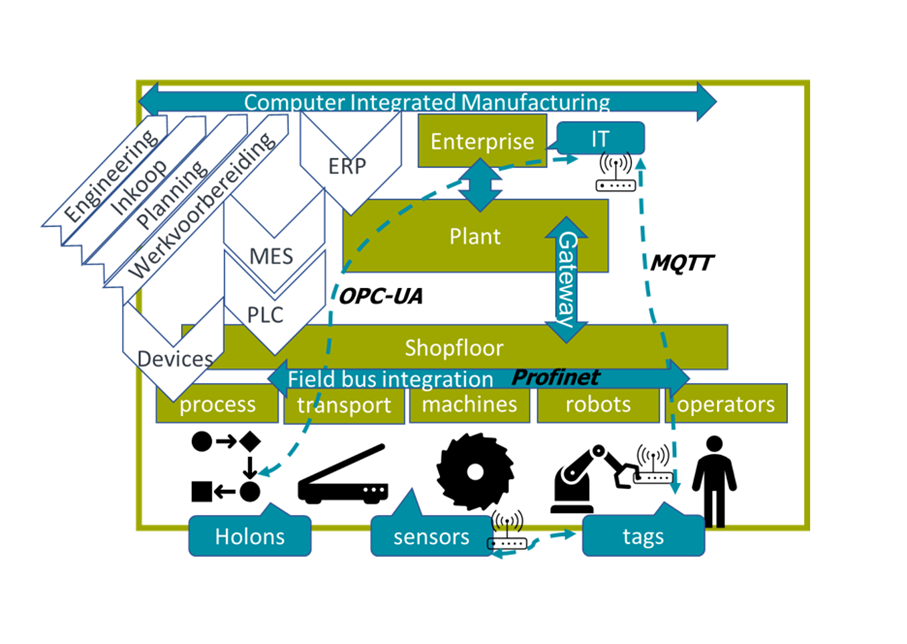 Thinking big…
The aim of this project is to develop a flexible automated production facility. It is mainly about developing and testing a fully reversible process. How are products made and how are they taken apart again? We are developing a Digital Twin for this set-up. We are linking up with (inter)national developments in the area of 'Learning Factories'.
Plan Factory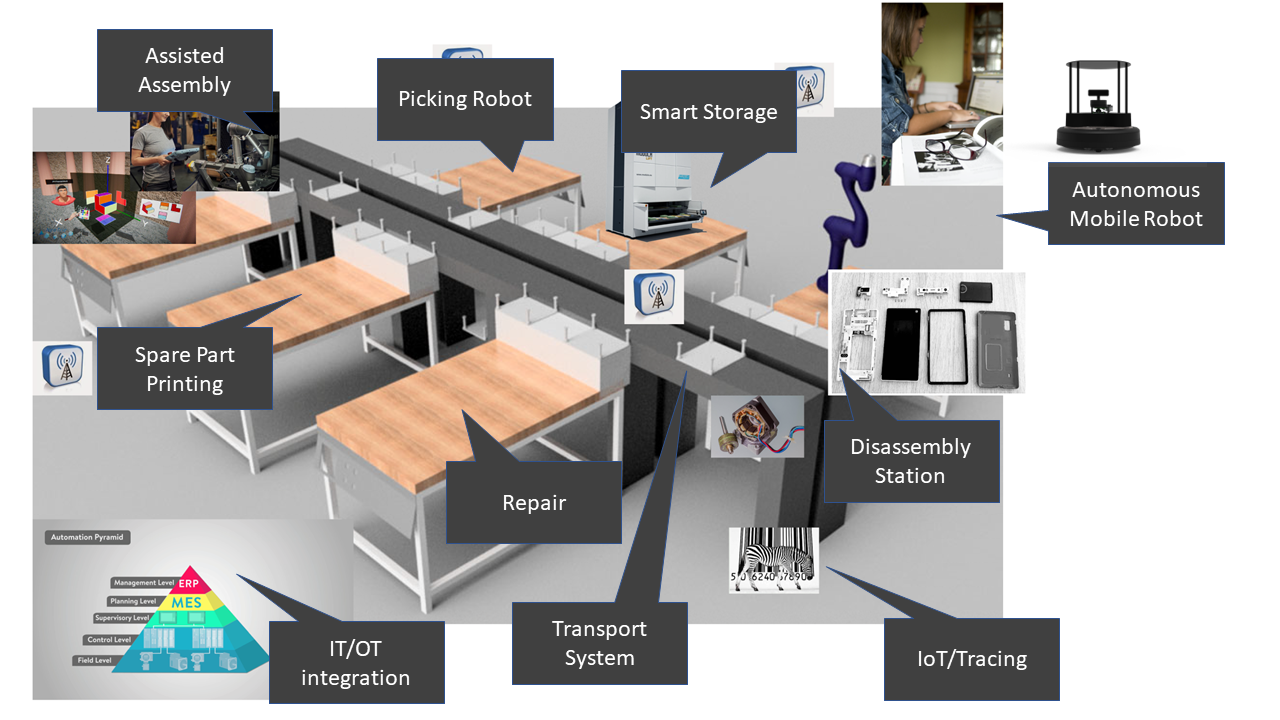 Practice-oriented research
Companies that want to cooperate with us are welcome! Research in the lab focuses on disassembly and remanufacturing, giving insight in the sustainability of products, smart application of tagging to reduce search and lead times, IT/OT integrating, twinning etc. A nice example is the 'Disassembly Station', developed by our own students.
Disassembly Station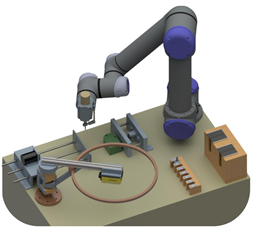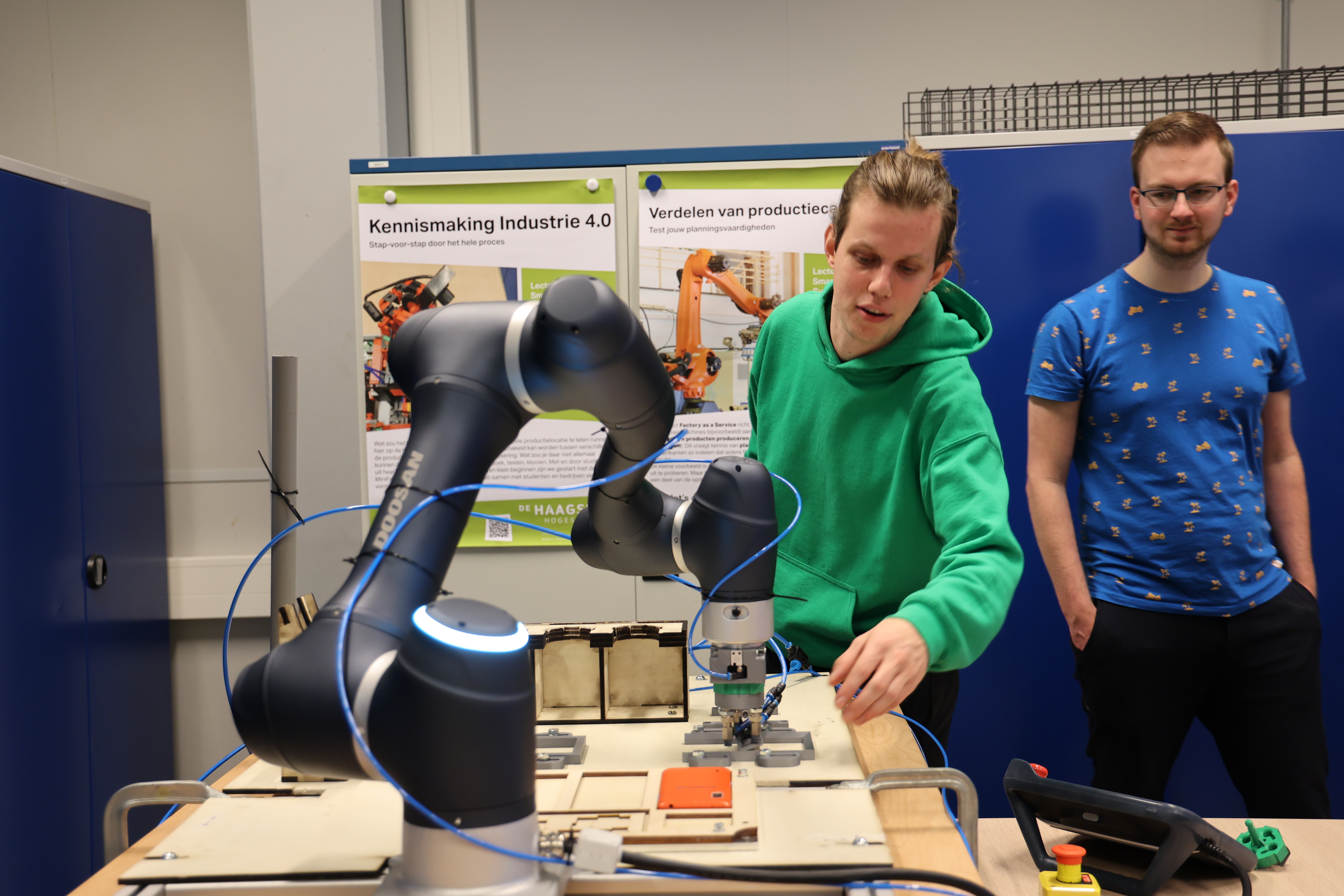 Practice-oriented education
The lab will provide a place for standard education, minor, internships and graduation assignments. Students in industrial engineering and management, mechanical engineering, mechatronics, electrical and electronic engineering, applied mathematics, ICT and engineering physics work on process analysis, programming, designing and building machines, sensors, etc.
Collaboration
For specific robotics projects, you can still visit the Smart Manufacturing Robotics minor of colleague Thijs Brilleman.
We also collaborate with the Digital Operations Centre.
Results en Future Plans
Please have a look at this impression of our results in semester 1 22/23.
Our development agenda can be found here.
Development Team
If you have any ideas or assignments, please let us know.