Internationalisation and the Erasmus+ programme
With over 400 exchange partners all over the world, The Hague University of Applied Sciences offers a rich interpretation of the theme of internationalisation. We provide our exchange students and staff members with a unique experience. They get to know each other's cultures. They learn to place their education in an international perspective and further develop their competencies. By participating in the Erasmus+ subsidy programme, we can further strengthen the theme of internationalisation in the years to come.
Global citizens
We prepare our students for both the local and global labour market. When they successfully complete their education, they enter this labour market as global citizens. They will be able to make a meaningful contribution to societies close to home and far away, which are interconnected by countless lines. No matter where they start to develop their career, they will have an intercultural perspective on their work. This is how we prepare our students. That is how our curricula are designed. During their education, we encourage personal growth within our international and inclusive campus culture. The efforts of our Global Citizenship & Internationalisation Team are also focused on this.
International experiences
To further enhance the theme of internationalisation, we want to develop new partnerships. Our existing partnerships with academic institutions around the world enrich our curricula. They give students and staff the opportunity to:
participate in exchanges;
do an internship abroad;
participate in international research projects;
be part of an international class during their degree programme.
In short, the partnerships provide the context for our students and staff members to gain real international experience. 
Second nature
At The Hague University of Applied Sciences, our exchange students from all continents work together with Dutch and international full-time students enrolled in English-language bachelor's degree programmes. With high-quality programmes, supported by International Student Services, we encourage them to explore each other's cultures. So they will develop into open-minded and independent thinkers, essential qualities for today's labour market. Working in a multicultural and cosmopolitan environment becomes second nature to our students. That is internationalisation in practice.
Erasmus+
The Hague University of Applied Sciences has been awarded the Erasmus Charter for Higher Education (ECHE) for the period 2021-2027. This gives us the opportunity to participate in the Erasmus+ programme. This European Union subsidy programme gives professionals, students, young people and youth workers the opportunity to increase their intercultural skills in projects abroad. Erasmus+ fully matches the internationalisation ambitions of The Hague University of Applied Sciences.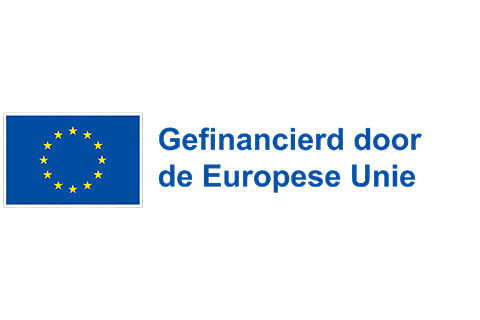 "The European Commission support for the production of this publication does not constitute an endorsement of the contents which reflect the views only of the authors, and the Commission cannot be held responsi­ble for any use which may be made of the information contained therein."