Trial Study Day
Come and experience what a degree programme is like during our Trial Study Days.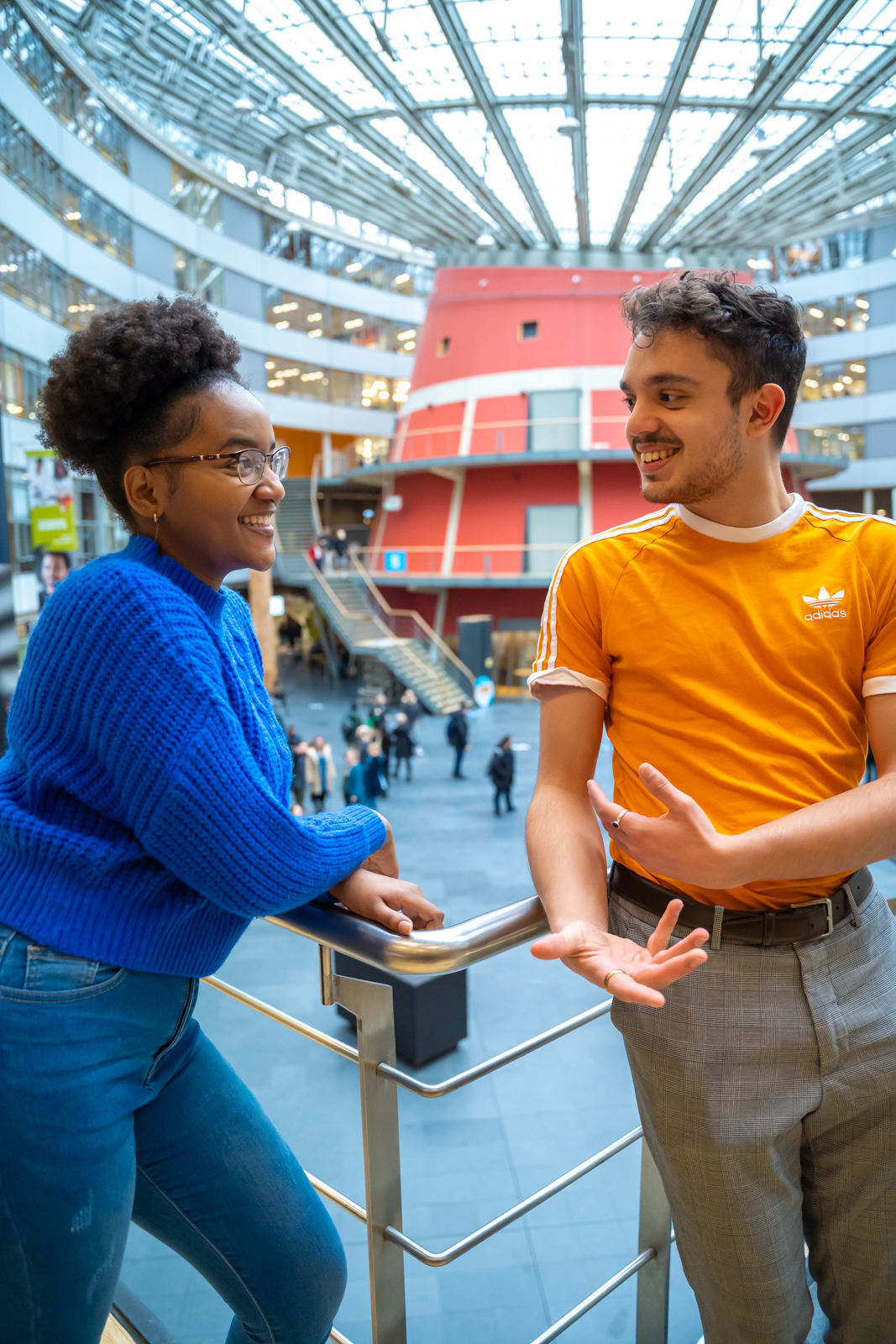 Trial Study Days 2023 - 2024
In the coming academic year, you can once again do Trial Study Days at a degree programme of your choice and experience what the programme is like. Our next Trial Study Days will take place on Thursday 30 November and Friday 1 December. Do you want to stay informed? Please fill in your name and e-mail address via the button below. Then you will receive a message from us as soon as more information is available and you can register.
Questions and answers
What are Trial Study Days? 

The Trial Study Days are customised to your interests. This means that you do not attend regular classes, but classes that the lecturers have created to give you a good idea about the degree programme. This gives you a good introduction to the various types of classes, such as lectures. The days usually take place at the campus where you can follow the degree programme, sometimes also online. This is mentioned in the list of degree programmes above. [check!] As with the Shadow a Student day, the Trial Study Days are also free of charge.  
What is the difference between Trial Study Days and Shadow A Student?

Trial Study Days are all about giving you a taste of the degree programme. You sit with other prospective students, and you get an impression of what you can expect in an academic year in an accessible way. Trial Study Days are at set times during the year. 

On a 'Shadow A Student day', you join a student from the degree programme during a standard study day. This way you really experience what the degree programme is like and spend the day with students who are already following the degree programme. You can immediately ask about their experiences and sample the atmosphere. A Shadow A Student day can take place on any day of the academic year, depending on when it is convenient for you and the student.   
When is the right time to register for Trial Study Days? 

You have read through the degree programme texts on our website, perhaps visited an Open Day or an information evening, and now you think: but what can I really expect from the degree programme? What are the lessons like? And in what types of rooms? Then it's the perfect moment to register for Trial Study Day or Shadow A Student. Even if you are in unsure about which of the degree programmes to choose, attending Trial Study Days and/or Shadow A Student can help you decide. Most of the students who register are in the last or penultimate year of their secondary school.  
When will the other Trial Study Days take place?
Other study choice activities
There are still several other possibilities to get to know the programme you are interested in.