Why study in The Netherlands?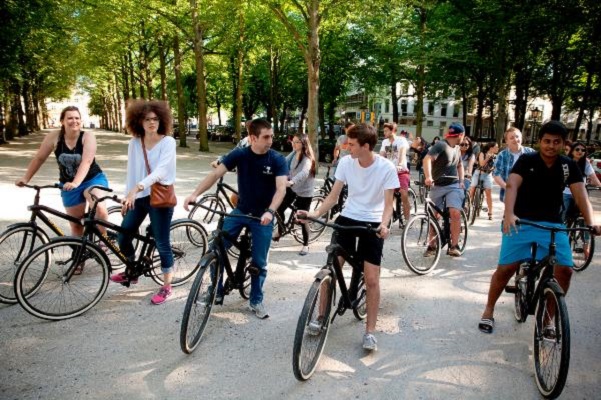 Student-led learning
There are many reasons to study in The Netherlands. Dutch education is one of the most innovative and forward thinking systems in the world. It's based on student-led learning, analytical debate and hands-on experience.
Multicultural
The Netherlands also offers a high standard of living at a fairly low cost. Dutch society is liberal and open-minded with a vibrant cultural scene. You'll be part of a dynamic, cosmopolitan and multi-cultural community right in the heart of Europe. The Netherlands was the first non-native English speaking country in Europe to offer international study programmes taught entirely in English. We started a trend and there are now over 2.000 such programmes.
Big international presence
Although a small country in size, The Netherlands has a big international presence. It is the 17st largest economy in the world. Some of the world's biggest multinationals, including Philips, Heineken, KLM, Shell, ING Bank and Unilever, are Dutch. In addition, companies such as Sony, Sara Lee and Microsoft all have their European headquarters in Holland. Your degree from a Dutch higher education institution and experience of living in Holland will be highly valued. You can improve your career prospects, either in your home country or elsewhere, for a comparatively small cost.