Moving towards inclusive participation with PartnerUp!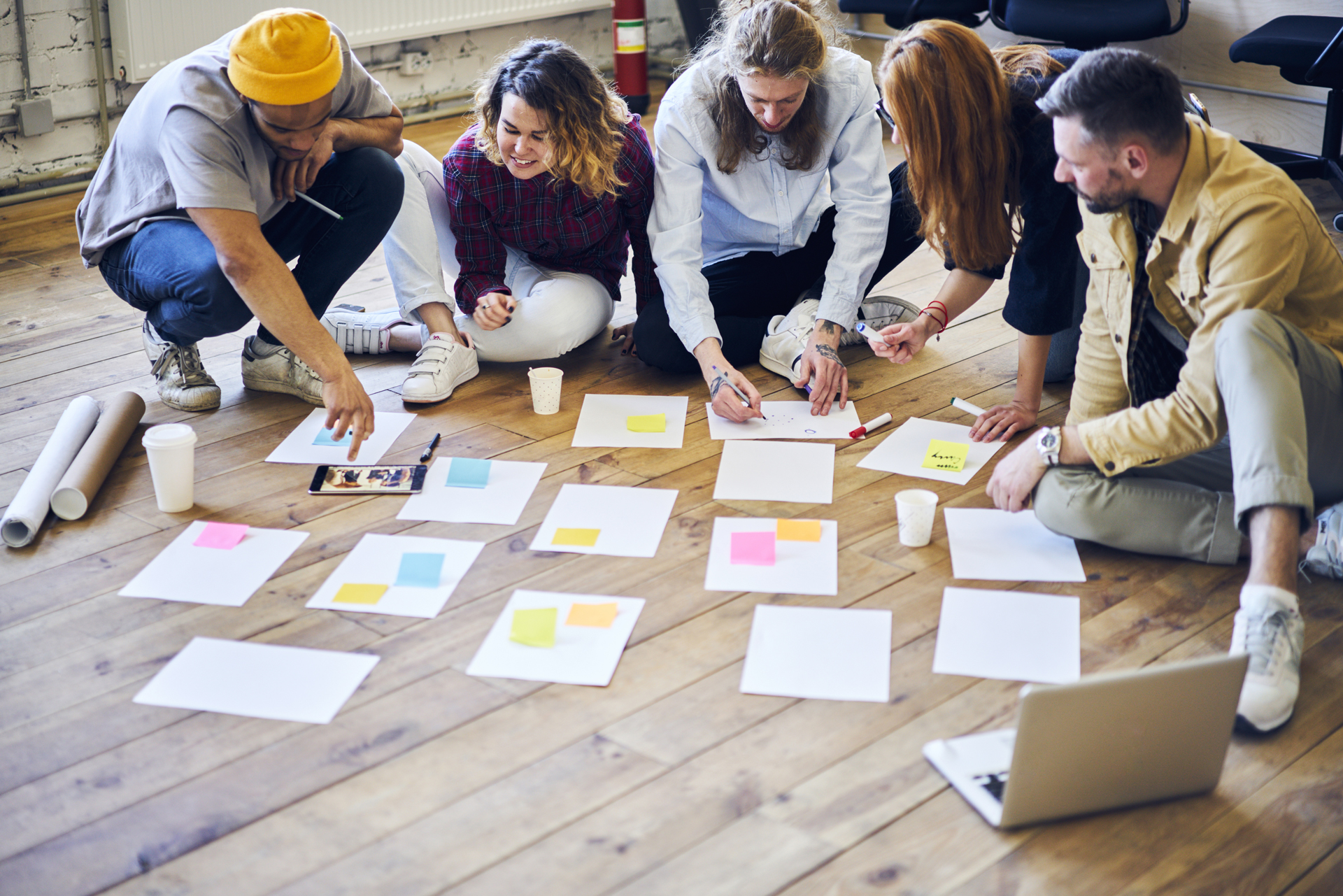 As one of the most diverse applied sciences universities, THUAS strives to be an inclusive and participatory organisation where the student is central. To achieve this, students need to be involved in decision-making from the classroom to the boardroom. Despite several initiatives already in place, these have not yet had the desired effect, according to previous research. In this project, the research groups Global Citizenship and Inclusive Education join forces to initiate actual change. 
PartnerUp! focuses on jointly exploring inclusive participation. In doing so, students, teachers and other staff such as managers enter partnerships to improve pressing issues in education. Examples are making a curriculum more inclusive or combating internship discrimination. 
What is inclusive participation? 
By inclusion, we mean breaking down exclusionary mechanisms to promote inclusion of different backgrounds, perspectives, experiences, and aspirations. And by participation, we mean self-determination and co-determination, and especially participation and decision-making. 
Interweaving these forms of participation and inclusion in education and professional practice requires us to recognise the importance of the position of students: their status and their control and the relationship between these. Participation and inclusion are important not only in terms of 1) the content and approach of education, but also in 2) participation and decision-making about and within education (from the classroom to the organisation) and in 3) the way the educational organisation is structured. Inclusive participation in education should take shape in all these three dimensions. 
Approach 
The maxim 'walk the talk' is ethically crucial, but also pedagogically very important. Exercising together in participation, dialogue, and co-decision is key to training critical and active professionals and citizens. This involves making students co-responsible for the three educational dimensions: didactics/curriculum, governance, and organisation. This naturally requires guidance and support from teachers, management and researchers so that students can take co-responsibility. 
Above all, it requires us as teachers, managers and researchers to learn to share responsibility. It also affects the way education is developed, organised, implemented and evaluated by students, teachers, management, researchers, the (working) field and other stakeholders. Either way, it requires more space for student input and participation in decision-making processes. 
Study programmes involved  
From The Hague University of Applied Sciences, the study programmes Skin Therapy, Nursing, Industrial Product Design, and Pedagogy are involved. 
Contact 
Dr. Laurence Guérin, l.j.f.guerin@hhs.nl 
Naomi van Stapele, n.vanstapele@hhs.nl