ReLead: Transforming leadership in the fashion industry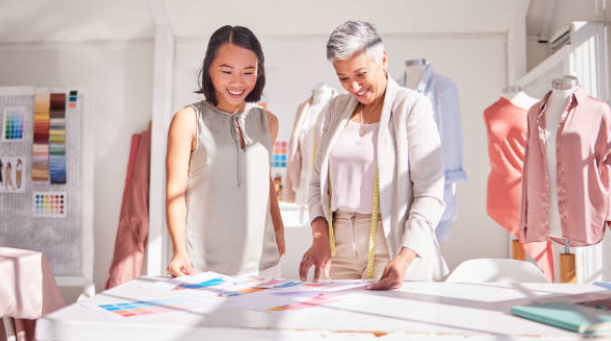 Designers, the creative heartbeat of the fashion and textile industry, often see themselves as the masterminds behind innovative creations, while relying on others to handle the business side and lead their teams. Unfortunately, this often translates into conventional leadership models that prioritise profits above the well-being of our planet and its people. It's no wonder, then, that the fashion and textile industry has secured its place among the most environmentally damaging sectors on a global scale. With a staggering annual production growth rate of 8.8%1 and a hefty contribution of 10% to humanity's carbon emissions 2 , it's time we rethink our approach. Let's infuse sustainability into the stylish fabric of our industry through regenerative leadership.
Regenerative Leadership: Moving away from a purely profit-focused approach, going beyond simply minimising negative impacts and actively working to restore and enhance the social-ecological systems in which the fashion industry operates.
Introducing ReLead: an innovative one-year project that explores the imperative need for regenerative leadership in the fashion and textile industries, while highlighting the transformative role of technology in organisational development.
As technology permeates every aspect of our lives, including business, it's crucial to explore its role in helping us become better regenerative leaders. By leveraging technology and embracing regenerative leadership practices, we can transform the textile industry into a force for positive change.
In collaboration with four prominent players from the UK and the Netherlands, the ReLead project aims to co-create a comprehensive leadership toolkit that harnesses technology. This toolkit will empower creative designers to transition into regenerative leaders and drive widespread adoption. By enabling designers to tap into nature's wisdom, we aim to shift the industry's paradigm, fostering holistic and restorative growth while moving away from extractive models towards intuitive and inclusive approaches 3 . Ultimately, our goal is to address pressing sustainability challenges and minimise the environmental footprint of the fashion industry.
This change in leadership is not only essential for solving the problems we face today but also aligns with the European vision for Industry 5.0, which prioritises the well-being of workers at the core of the production process 4 . To find effective solutions, we must rethink our leadership styles and business practices. ReLead is here to champion this necessary shift towards regenerative leadership in the fashion and textile industry. We will be tapping into regenerative leadership knowledge from Laura Storm's Regenerators Academy and Giles Hutchins Leadership Immersions. 
More information? Contact Ishwari Thopte, I.V.Thopte@hhs.nl