Securing infrastructure with photonics (SUNSPOT)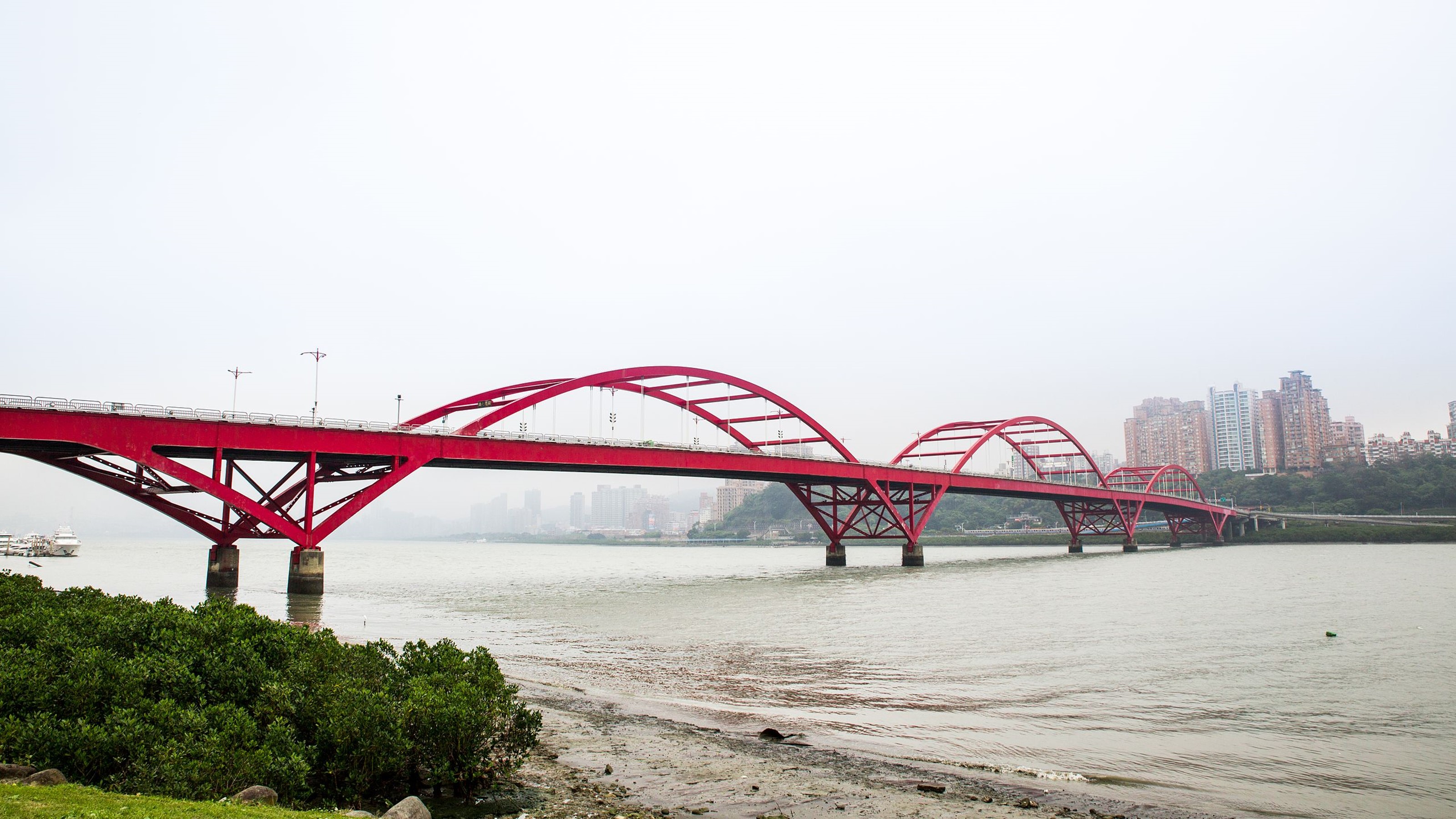 Large infrastructure objects such as a bridge or viaduct need to be monitored to guarantee safety and to optimise maintenance. With the application of photonics, fibre-optic sensors outperform conventional, electronic sensors. This application is relatively new and promising because of its long lifetime, limited maintenance costs and insensitivity to interference from electric fields. With the SUNSPOT (Safeguarding infrastructure using Photonics) project, the Photonics research group is involved in international Research and the application of fibre-optic sensors in the GuangDu Bridge in Taiwan. 
Research purpose 
Research purpose is to demonstrate that optical sensors, combined with advanced analysis algorithms, are competitive or even better than conventional electronic sensors, both in terms of performance and cost. 
Research 
In collaboration with System Access from Taiwan, the Dutch company Somni Solutions is equipping the GuangDu bridge with optical sensors, which coordinator Somni Solutions is developing. The Taiwanese company mainly focuses on the analysis and interpretation of sensor data. 
Research is also carried out on improving the sensors. Changing ambient temperature has an undesirable impact on measurement results. The Photonics research group focuses on this part of the research, with the research question being how to further reduce the sensitivity of the sensors to variation in ambient temperature. 
In particular, the researchers are looking to improve the calibration method for temperature sensitivity. Indeed, a further reduced temperature sensitivity leads to a direct performance improvement of the sensors. 
Collaborating partners 
The international consortium is a collaboration between The Hague University of Applied Sciences, Delft-based Somni Solutions and Taiwan-based System Access. 
Intended duration of the project 
Augustus 2022 – January 2025 
Study programmes involved 
Applied Physics 
The minor Maintenance and Asset Management 
The minor Built Environment 
Finance 
This project is funded by Netherlands Enterprise Agency (RVO). 
Project leader 
Erik Sikma, e.l.sikma@hhs.nl 
Team 
Steven van den Berg, Professor Photonics 
Hedde van Hoorn, Lecturer/Researcher