Research programme: 'Basalt in motion'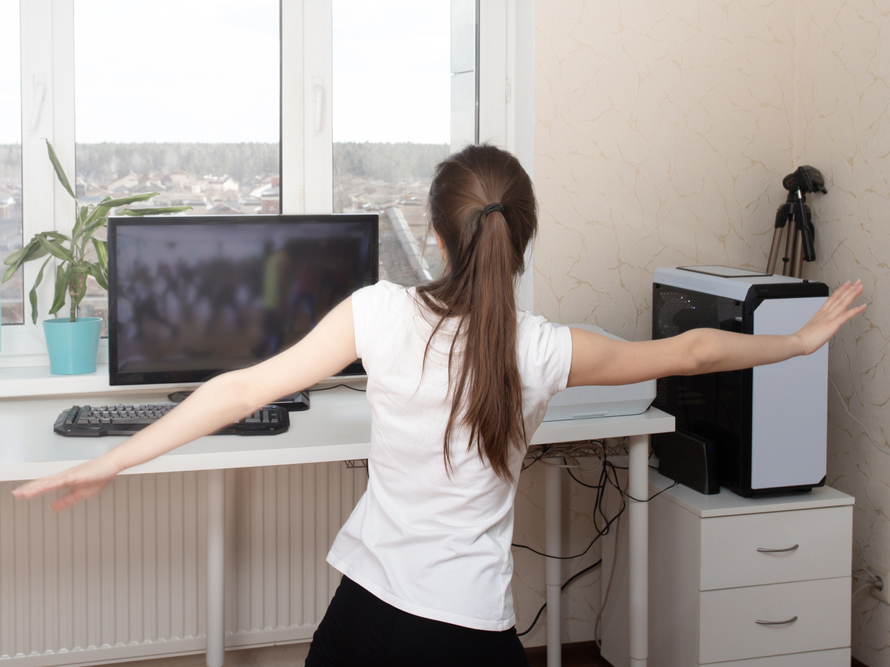 Exercise is important for rehabilitation patients, and it is almost always part of the treatment. Often patients experience a barrier to active exercise because of their disability or illness. To support them, Basalt rehabilitation centre looks for solutions to get patients exercising again. This can be done with e-health applications and healthcare technology, for example. To find out what works, the Rehabilitation and Technology and the Technology for Inclusive Movement and Sport research groups participate in the 'Basalt in motion' research programme. 
Recovery is paramount when encouraging plenty of exercise during rehabilitation. But it is also important to maintain an active and healthy lifestyle after rehabilitation. This contributes, for example, to being able to live at home for longer and, in the case of certain conditions, helps to prevent recurrence. 
Exercising more is changing behaviour
In 'Basalt in motion', researchers deal with various issues concerning exercise and rehabilitation. All research is aimed at changing behaviour; after all, getting more exercise requires this change. Patients must let go of old patterns and acquire new habits. This requires a personalised approach, because what works for one patient may not work for another. 
Specific issues to be researched are: 
How do you create an exercise profile of someone?
Which exercise interventions can be linked to the exercise profiles and how?
What is the role of nurses in promoting a healthy lifestyle?
Research in living labs
By working in living labs, researchers can test, evaluate and improve directly in practice. A living lab also ensures that patients and healthcare professionals make important contributions to the research. The researchers thus develop the best solutions together with all those involved. 
Wide network in exercise
'Basalt in motion' started in the summer of 2021 and will run for six years. Basalt is the initiator of this programme. In the projects, researchers, therapists and rehabilitation physicians collaborate with key partners such as universities, universities of applied sciences, healthcare providers, networks, companies and municipalities. Through this broad network, new developments and solutions will hopefully reach as many rehabilitation patients as possible. 
Contact
Monique Berger
06 – 19 40 67 65
m.a.m.berger@hhs.nl

Jorit Meesters
j.meesters@hhs.nl