Rehabilitation with walking app 'Ommetje'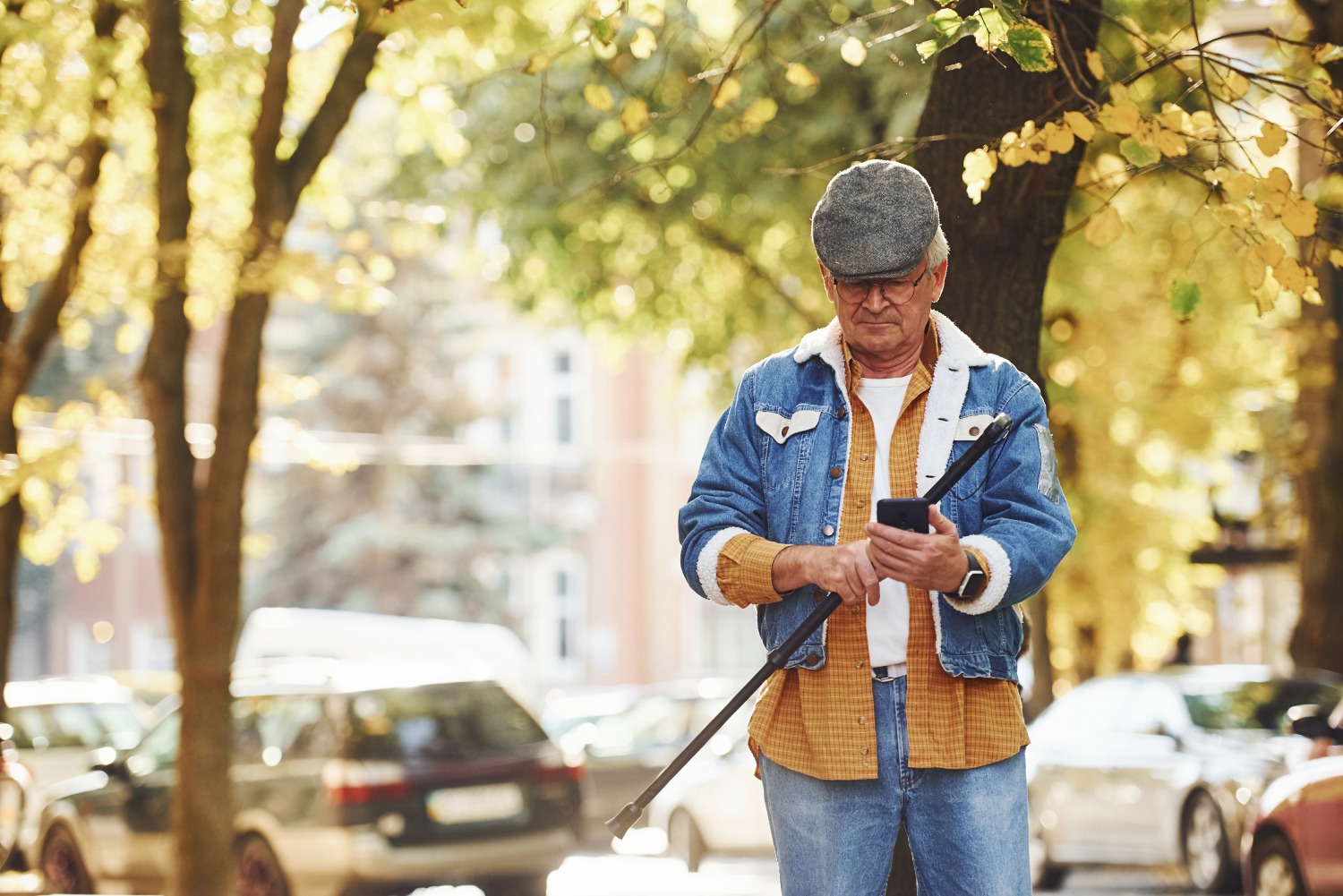 Using an app for rehabilitation is a form of healthcare technology that can help patients get and stay active. For example, the popular walking app 'Ommetje' can, with a few modifications, be made suitable for people with a traumatic brain injury (TBI) who are undergoing rehabilitation. The Rehabilitation and Technology Research Group studies which adjustments to the method and form are necessary and what effect the use of the app has on patients during and after the rehabilitation process. 
What makes 'Ommetje' interesting to use as a technological support tool is that a patient can start using it during the rehabilitation process under supervision and continue to use the app indefinitely after the process. This way, people can not only work on their health during rehabilitation, but also afterwards.
With its competitive element and the collection of points and medals, the app encourages patients to make use of it habitually. The possibility of social interaction, for example by continuing to exercise together with former rehabilitation patients, also encourages more frequent use of the app. In addition, the user gains knowledge about the importance of a fit brain.
Adjusting 'Ommetje'
To make 'Ommetje' suitable for people with TBI, adjustments will probably have to be made to the duration of the required effort and the minimum distance to be walked. We are also looking at how we can make the use, appearance and language very simple and accessible. We are also researching how patients want to use 'Ommetje' and how this can be fitted into the rehabilitation process and beyond. 
The input of end users and experts is the central process in determining which adjustments are needed. They are also involved in testing and evaluating the modified app. 
Nationwide use of 'Ommetje' in rehabilitation
The ultimate goal is that all rehabilitation centres in the Netherlands can use 'Ommetje'. And not only for people with TBI, but also for other patients who are rehabilitating. And that even people who are not receiving rehabilitation treatment (anymore) will continue exercising with this app. This makes 'Ommetje' for everyone.
Partners
This research is a collaboration between The Hague University of Applied Sciences, the Dutch Brain Foundation and Basalt rehabilitation centre.
Duration
This project runs until 31 January 2023.