The ikoefenzelf.nl platform after a stroke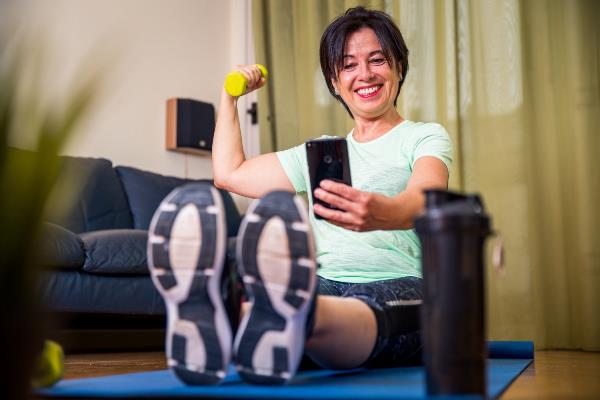 For people who have had a stroke (or cerebrovascular accident, CVA), rehabilitation consists mainly of exercising. Being dependent on scheduled appointments at a rehabilitation centre or physiotherapist is no longer necessary with the many e-health applications available. The ikoefenzelf.nl platform is equipped with useful applications for CVA patients. The Rehabilitation and Technology Research Group is conducting research to improve the platform.
Ikoefenzelf.nl is the follow-up to FAST@HOME, a first platform on which three e-health applications were offered in a user-friendly manner. Patients only needed to remember one login name and password. They could use the platform alongside their regular treatment to exercise independently. This is called 'blended care'. 
Taking charge of movement and exercise
Following positive results with FAST@HOME, researchers, healthcare professionals and CVA patients are now working on ikoefenzelf.nl, an improved and more extensive platform. This platform puts patients in charge and allows them to exercise where and when it suits them. Apart from the fact that patients find this pleasant, it also helps them to exercise more often, to move more and to learn new, healthy patterns. 
Plans for ikoefenzelf.nl
Some of the plans for ikoefenzelf.nl:
Conducting a user study to further develop the platform.
Registering the use and satisfaction of CVA patients and professionals with measurement moments and various questionnaires.
Setting up a helpdesk to support professionals using it.
Developing and providing a continuing education and refresher courses module that can also be used in healthcare degree programmes.
Students and lecturers of the Human Kinetic Technology, Nursing and Nutrition and Dietetics degree programmes are involved in implementing these plans.
Partners of ikoefenzelf.nl
From the professional field, Basalt rehabilitation centre, Zorg & Zekerheid health insurer from Leiden, FysioDuinoord Zorgpraktijk from The Hague and Fysiotherapie Van den Berg from Alphen aan den Rijn are connected as collaborating partners.
Duration
The project runs until May 2022. 
Read more