A healthier THUAS (Healthy@HHS)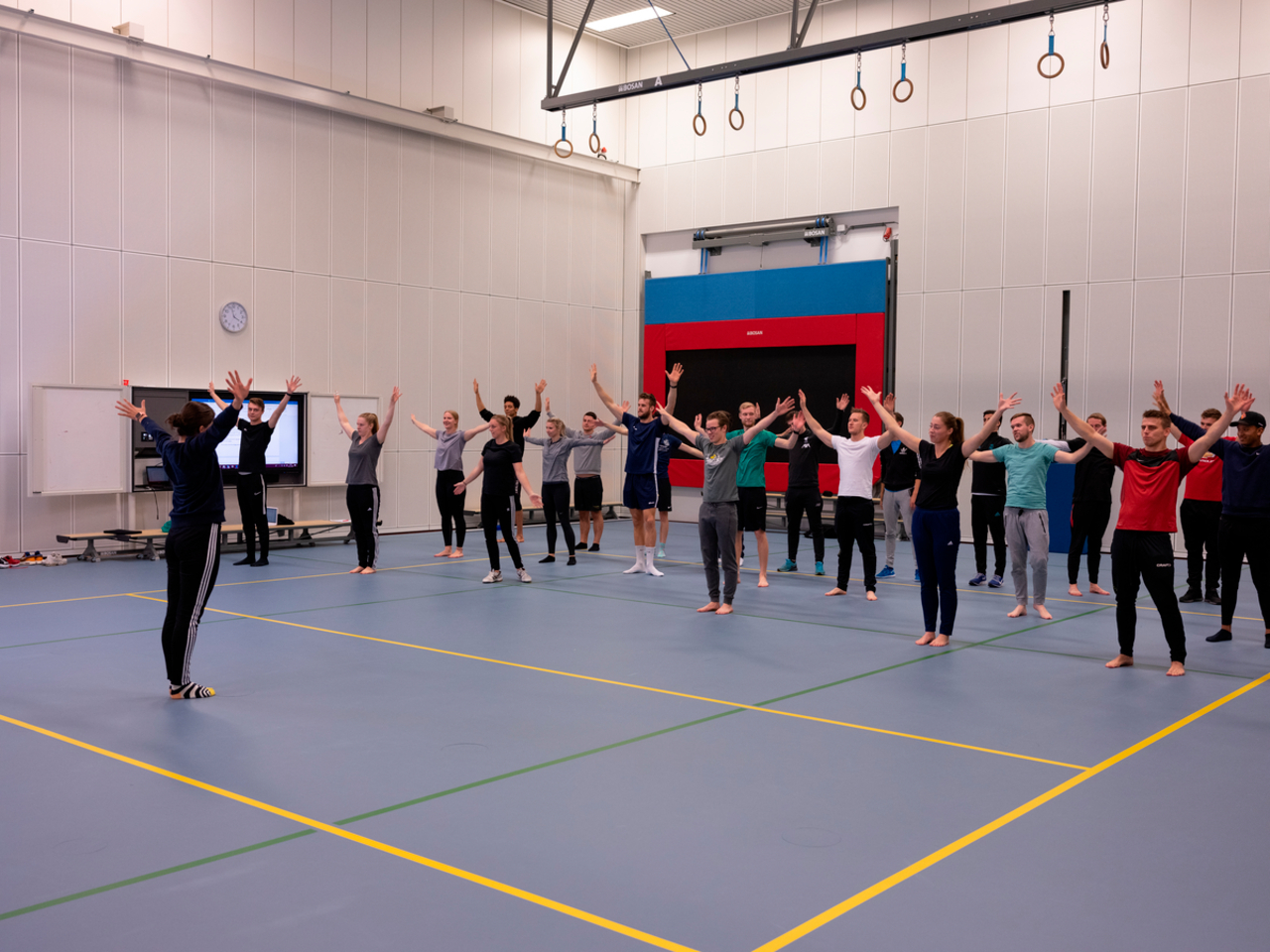 How can The Hague University of Applied Sciences become a healthy university and help its students and staff members at school and at work to lead and/or maintain a healthy lifestyle? Several research groups, degree programmes and service departments are working together in the project Healthy@HHS to answer that question. The research will lead to innovative projects and programmes that will help to improve the health of students and staff members. 
A healthy lifestyle is important to maintain good health. As we spend a lot of time at school or at work, it makes sense for these environments to focus on a healthier lifestyle. We offer a variety of activities to encourage both students and staff members at The Hague University of Applied Sciences to improve their health and to become a healthier university.
The Healthy School Programme
The government has set up the Healthy School programme, because healthy and thriving students learn better. The activities we offer within Healthy@HHS are part of one of the four programme pillars described below. These pillars are: 
signalling and referral
health education
environment 
policy and regulations
Students involved in research
As mainly staff members are given opportunities to monitor their health, participate in further education and remain active, students are also conducting their own research. This provides them with insight into their own health, while also learning how to do practice-oriented research and apply a critical and inquisitive attitude.   
Initial Healthy@HHS projects
The first research project we started falls under the pillar signalling. By measuring the health of students at regular intervals, we gain more insight into their health and create a baseline. We use a monitoring system here that is already being used by Codarts Rotterdam. It's called Performing artist and Athlete Health Monitor (PAHM). The first place where we used the PAHM is with the HALO degree programme. 
We are also conducting research on how to design a module about safe suntanning and nutritional behaviour, so we can add it to the monitoring system. The students in the Nutrition and Dietetics and Skin Therapy degree programmes are working on this issue.
Collaborating for a healthier university
Healthy@HHS is a project developed by the Health Innovation Centre of Expertise. To make sure that the university of applied sciences' policies are aligned with our research findings, we are working together with the Education, Knowledge & Communication and Human Resource Management departments. The following research groups and faculty are currently involved:
The Healthy Lifestyle in a Supporting Environment research group,
The Technology for Inclusive Movement and Sport Research group
The Faculty Health, Nutrition & Sport.
We also exchange ideas and knowledge in the Healthy Universities network, which includes many Dutch research universities and universities of applied sciences. 
Contact
Liesbeth de Wit 
l.s.dewit@hhs.nl
Team
Joris Hoeboer
Bregje Thomassen
Liesbeth de Wit