Global Governance Innovators Lab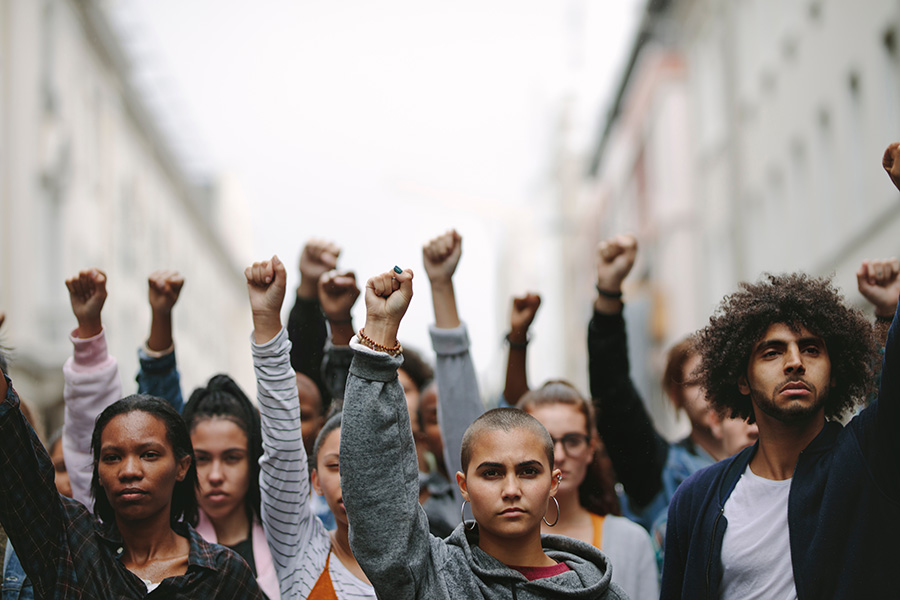 Exploring new ways to have your say in justice issues? Yes, at THUAS, you can!  Join the upcoming project at the Global Governance Innovators Lab enriched with the Global Citizenship programme! The Haagse Lab for Global Governance Innovators is calling all interested THUAS students from all faculty backgrounds to join its upcoming programme focusing on the theme Justice for All.
This12 weeks long project-based learning programme is enriched by the online study units of the Global Citizenship Programme and starts in mid-September. Working on the projects will connect you to practitioners in the various fields and allow for a truly multidisciplinary, creative and innovative cooperation.    
Global Governance Innovators and the Global Citizenship programme 
The Global Governance Innovators Lab focuses on innovative projects where students, lecturers, researchers, and practitioners collaborate, developing new solutions to emerging global challenges. As a platform for collaboration, the Lab offers unparalleled opportunities for students to expand their network, work on multidisciplinary projects, hone their skills, and broaden their knowledge about issues that will no doubt shape the future. In each project cycle, students design and create concrete professional products, coached by professionals within their respective field. 
The Global Citizenship programme has beendesigned to make participants aware of what itmeans to be an active Global Citizen: what kind ofimpact do you want to create in the world around you, which role(s) do you need to adopt in order tomake that impact and how to make that impact areality at different levels of society. The Global Citizenship study units will be made available online for participants to follow: students will explore the different sides of Global Citizenship in different dimensions and layers, and from different perspectives, linking your Knowing + Being + Doing (K + B + D) as Global Citizen, in order to develop Global Competence and make an impact. 
About the theme 
No doubt - young people have a crucial part to play in advocating, campaigning and devising solutions for the many emerging and pressing justice challenges: think about (social and resource) inequality, human welfare, discrimination as well as emergencies arising from conflicts and climate crises. To connect to the debates and lend a stronger voice and useful tools for the youth (participants) therein, we empower our students to advocate, communicate, take action, and become agents injustice and human welfare issues.  
What does this mean for you? 
This is a chance to collaborate on professional projects with experts in the field while developing new skills, networking and achieving real life exposure to the future workplace!  The coaching and exposure to practitioners offered to students will expand their network and provide an opportunity to receive valuable insight and feedback. The project's multidisciplinary form allows for the development of critical and design thinking skills, applied research skills, campaigning, communication and organizational and skills. A previous programme focused on youth participation in climate policies; one of the products resulting from the assignment by the Netherlands Youth Climate Movement designed a comprehensive toolkit for sustainable operations for youth organisations – a valuable resource for the entire membership of the Movement. 
The projects so far confirmed for our upcoming cycle will be focusing on access to justice and human rights (with impact on local communities), people-centred justice and dispute resolution, and climate justice connected to ecocide.  
We are looking for students in their 3rd or 4th year of studies from any and all study programmes within THUAS. Motivated students in their 2nd year of studies will also be considered. The programme is in English. The programme will run over 12 weeks between starting in mid-September. At the end of the programme all participants receive a certificate of attendance. Students from the M&O programme are eligible for 1 ECT for completing the Global Citizenship workshop units. We are working on expanding credits for a THUAS-wide programme in the future.
Are you an aspiring Global Governance Innovator and Global Citizen? Please send a brief motivation letter to express your interest to AcademyGG@hhs.nl by 1 August 2022.  For questions, please do not hesitate to reach out to Dr Tamara Takács, senior researcher and coordinator at t.takacs-1@hhs.nl. For questions specifically about the Global Citizenship study units, please reach out to Adela Garabal Gomez a.garabalgomez@hhs.nl . 
More information
Read the Academy Report 2021-2022 . The report of the pilot edition of the Academy for Global Governance Innovators gives you an insight in the experiences of this new initiative within the Centre of Expertise for Global Governance that focuses on innovative projects where THUAS students, lecturer-researchers, and practitioners collaborate, developing new solutions to emerging global challenges. The introduction of this new initiative is embedded in the Centre's motto 'New actors, new solutions' and the pilot edition centred on the theme Youth participation in climate policies.
Please read about the process of this highly successful first edition, the assignments in focus, and the students' learning and project experience.