Functioning as a family with a child with multiple disabilities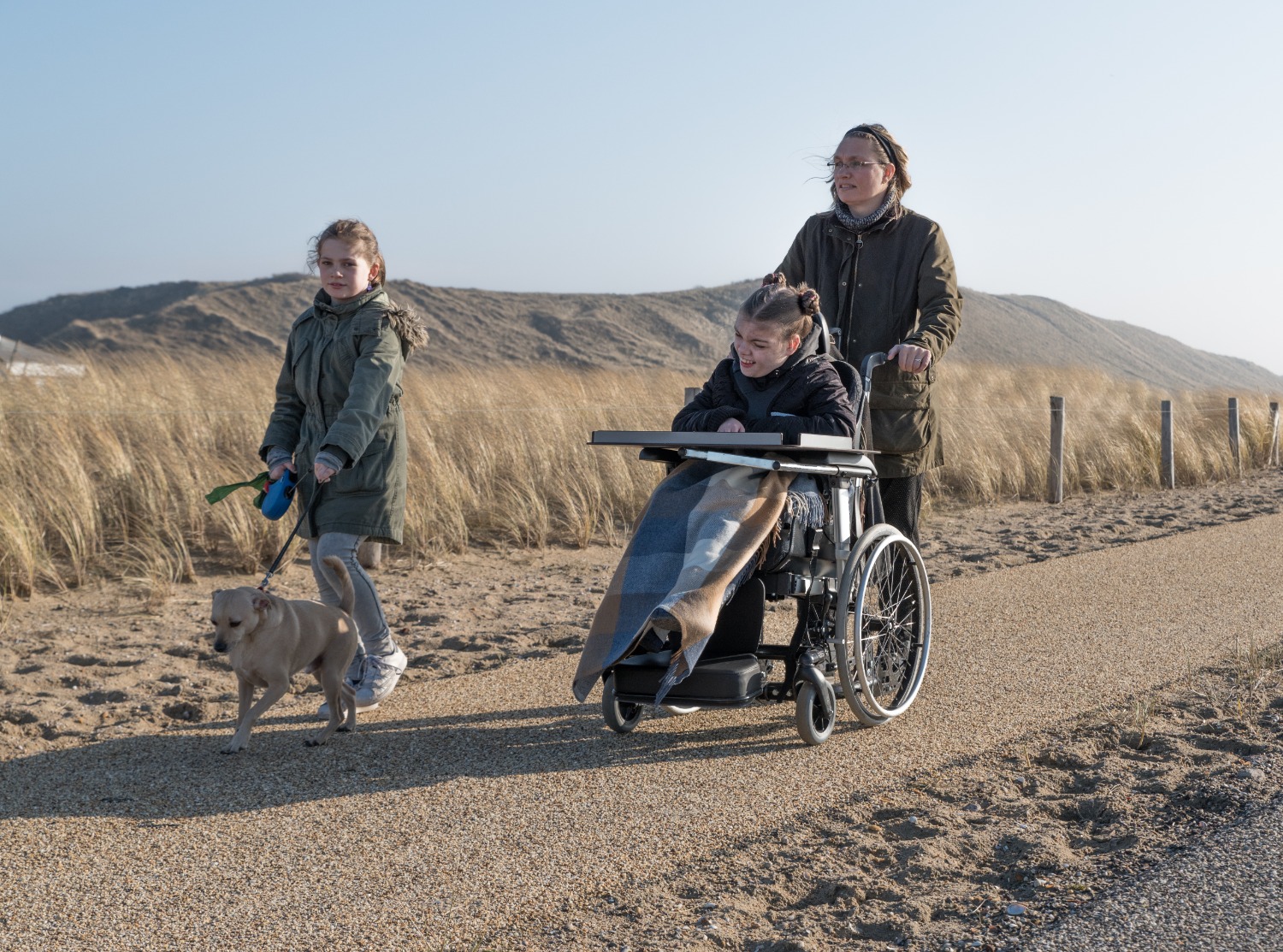 The presence of a child with multiple complex disabilities has many consequences for family life. Many parents say it is difficult to find a balance between providing intensive care for the child and their desire to lead a 'normal' life as a family and as a person. Arranging for appropriate support and aids is often complicated and time-consuming. The Technology for Health research group studies what parents need in order to function well as a family.
Many parents feel that they are stressed, losing career opportunities and do not have enough time for their other children, the relationship with their partner and self-care. This PhD study analyses their situation, experiences and ideas about appropriate care and support.
The study focuses specifically on parents of children with severe intellectual and multiple disabilities (ZEVMB in Dutch). In addition to severe intellectual, motor and sensory disabilities, these children also have complex health problems such as chronic respiratory infections, problems with eating and drinking, epilepsy, spasticity or scoliosis.
Research
The goal of the researcher is to clarify the experiences of parents and to innovate in the current care process and its availability. This is done for example by analysing online blogs and conducting interviews with parents, letting the researcher gain an understanding of how parents view their situation and the support they receive. Based on their ideas and experiences, the research can analyse if particular forms of care technology can support parents and the care processes.
Students of the HBO-Nursing degree programme worked on assignments for this research, for example investigating the medical procedures that parents perform at home.
Collaboration
The research has been funded by the Netherlands Organisation for Scientific Research (NWO). This is a collaboration between the University of Humanistic Studies and The Hague University of Applied Sciences.
The research resulted in a collaboration with inter alia the Centre of Expertise for Child Palliative Care and Vilans, in which they worked on setting up the Wonder Labs. In the Wonder Labs, parents, caregivers and students learn from the experiences of parents with children who have a condition that shortens their lifespan, such as children with severe intellectual and multiple disabilities. 
Duration
This project is running until April 2024.