Develop monitoring infrastructure to influence daylight and artificial light (EURAMET)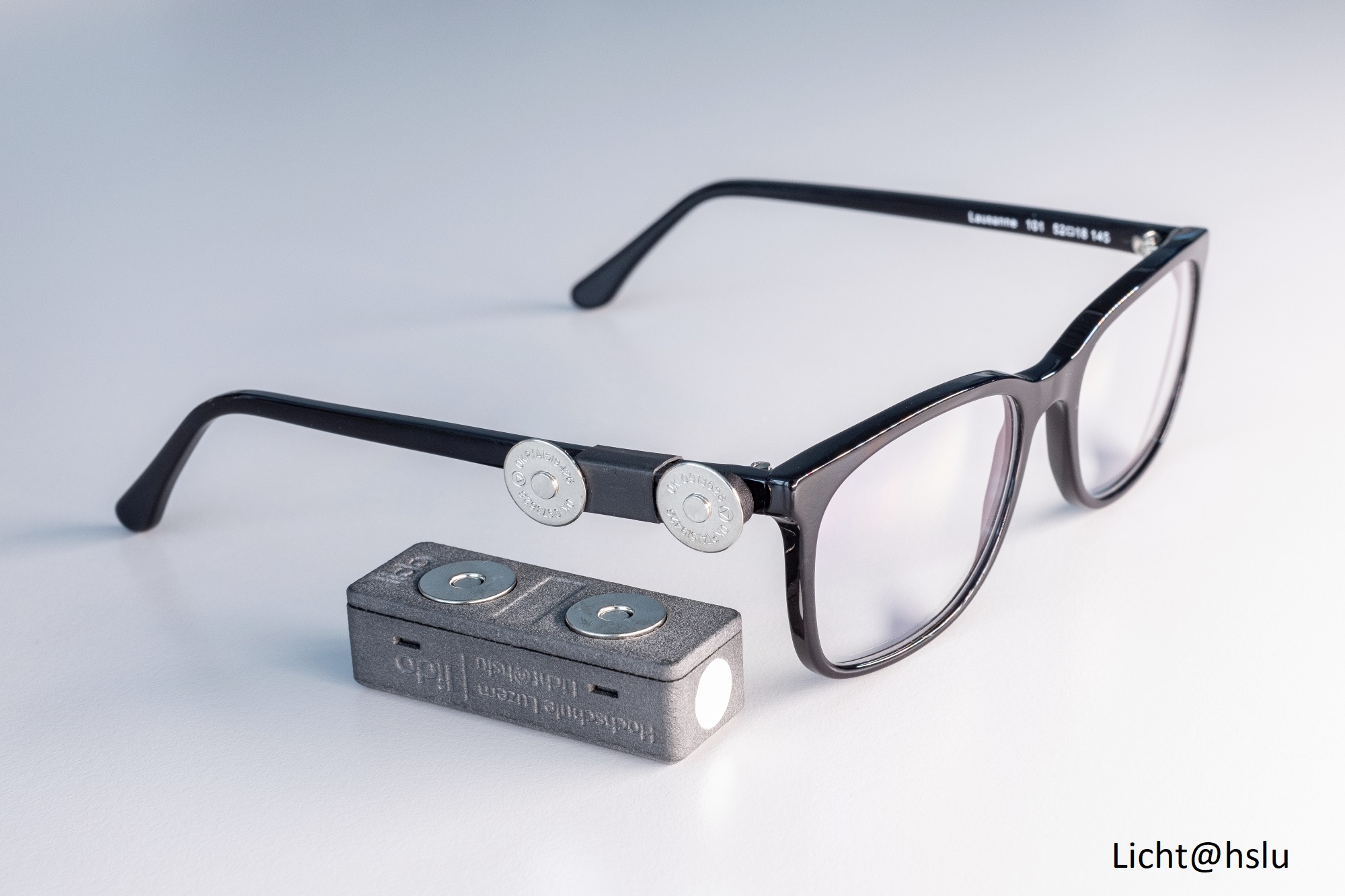 Daylight determines many aspects of human life. In 1998, the Melanopsin receptor in the eye was discovered. This does not affect vision, but it does affect the endocrine system. A monitoring infrastructure has not yet been developed for photonic research into this receptor using portable light sensors; therefore, the results are not well substantiated. The Metrology for Wearable Light Loggers and UV Radiation Dosimetres project should result in a standard that is decisive for the calibration of the light sensors and UV radiation dosimetres. The basis and starting point of this research is the standard (S026) recently published by the Commission Internationale d'Eclairage (CIE), in which the CIE describes the sensitivity of the Melanopsin receptors in the eye. 
The Hague University of Applied Sciences (THUAS) is part of a European research consortium, coordinated by the French Laboratoire National de Métrologie et d'Essais (LNE). The contribution of THUAS is threefold. In particular, the Photonics research group brings in great metrological know-how. The Purposeful Marketing research group provides expertise on user needs and the Smart Sensor Systems research group has extensive knowledge in field studies involving environmental measurements with wearable sensors. EURAMET research at THUAS is multidisciplinary. It is aimed, on the one hand, at a reliable monitoring infrastructure and, on the other, at a standard that can be put to good use in practice. 
Expected results 
EURAMET research will provide guidelines for the characterisation and use of portable light sensors. This will allow us to guarantee towards researchers using these sensors that the measurements are reliable. Thus, THUAS is facilitating upcoming research on the effect of daylight and artificial light on humans. 
Collaborating partners 
Laboratoire National de Métrologie et d'Essais (LNE), France, coordinator 

Aalto University, Finland 

Czech Metrology Institute (CMI), Czech Republic 
Research Institutes of Sweden (RISE), Sweden 

National Metrology Institute Tubitak, Turkey 

National Metrological Institute of the Netherlands (VSL) 

FUSP-CEU, non-profit knowledge institution, Spain 

IberOptics, metrological organisation, Spain 
Technological Interface Centre INEGI 

Technical University of Munich (TUM), Germany 

Universidad Complutense de Madrid (UCM), Spain 

Federal Institute for Occupational Safety and Health (BAuA), Germany 

Hochschule Luzern, Switzerland 
Federal Institute of Metrology METAS, Switzerland 

SFI Davos, Switzerland 
Intended duration of the project 
June 2023 until June 2026 
Study programmes involved 
Engineering Physics degree programme 
Finance 
This project is funded by the EURAMET programme 
Treasurer general 
Laboratoire National de Métrologie et d'Essais (LNE) 
THUAS team 
Photonics research group, Professor Dr Steven van den Berg, S.A.vandenBerg@hhs.nl (THUAS coordinator) 
Smart Sensor Systems research group, Professor Dr John Bolte, J.F.B.Bolte@hhs.nl  
Purposeful Marketing research group, Professor Dr Hongli Joosten-Ma, H.Joosten-ma@hhs.nl