Community support networks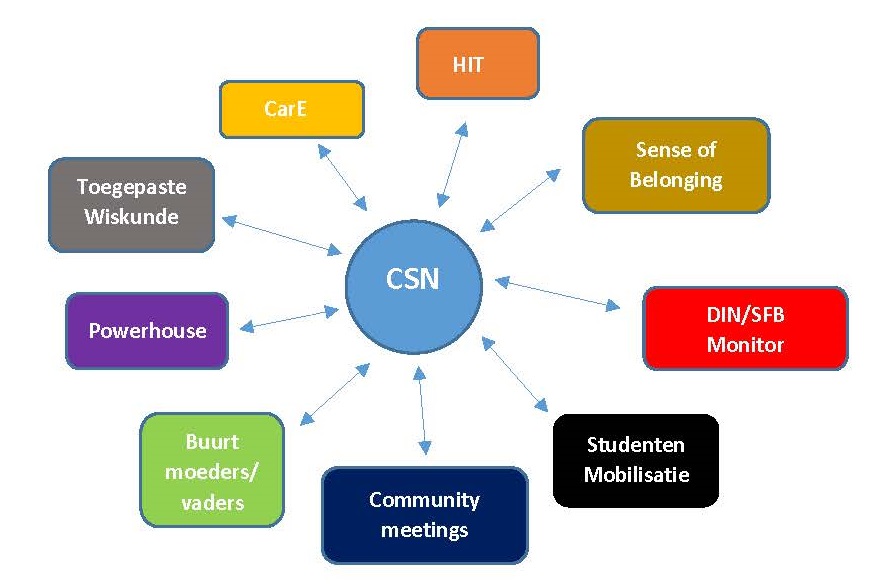 The lectorate pursues research in the roll of community support networks, with the ultimate goal to improve the community support networks that are meant to uphold our students. Data is going to be collected through a variety of community support network programs in combination with survey research.
About the project
The projects that contribute to this endeavor are as follows:
CarE:CaribbeanEmpowerment

A community support program for first year Dutch Caribbean students

HIT:Hang In There

A digital peer support program for first year students

Sense of Belonging Research

Master's Anthropology research by Karym Leito

DIN: Disability support Network

Support program for students with disabilities

SFB Monitor:Students with Disabilities Monitor

Campus wide survey among students with and without disabilities about the experience of studying with a disability

Student Mobilization

Facilitating activities by the staff of the Student Branch to promote students coming together in support of each other

Community mothers/fathers

Engaging parents in the community; mothers at the mother's program at community Center De Mussen, and fathers at the Father program Laak

Community meetings

Engaging community members about their possible role as a support network for students

Powerhouse

Support program from the Department of Social Work for delayed students

Applied Mathematics Research
Campus wide survey among students about community support networks.
The research has three guiding questions:
What does your support network look like?
How do you create an effective support network?

What are the obstacles?
What are facilitating factors?
Within a cultural context of individuality?

How do you activate your support network?