Cardiac rehabilitation with e-health (ACT-THOR)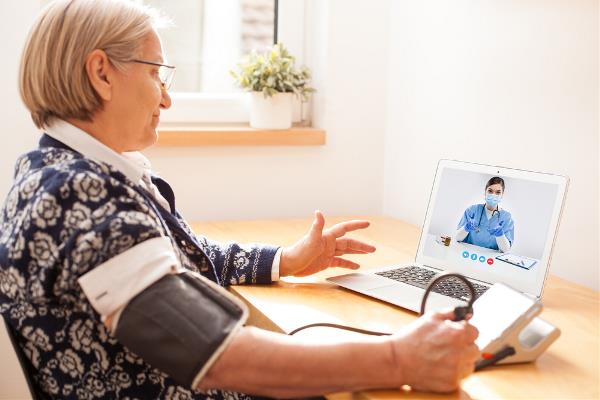 People who undergo open-heart surgery follow an extensive cardiac rehabilitation programme after their operation. An important part of that programme is getting back into exercise and building up physical fitness. By using e-health applications, cardiac patients themselves can actively work on their recovery. In the ACT-THOR project (Active Lifestyle before and after Thoracic Surgery), the Rehabilitation and Technology Research Group collaborates with partners to achieve better care by supporting the cardiac rehabilitation programme with e-health. 
E-health not only supports the patient after the operation. As soon as the patient knows they will have to undergo surgery, e-health applications help to keep them exercising and therefore to be as fit as possible for the operation. 
Rehabilitation follows the operation and exercising is necessary to be able to function as well as possible in everyday life. Healthy exercise is also part of a healthy lifestyle. This is important to prevent new cardiovascular diseases as much as possible in the future.
What does e-health for cardiac rehabilitation look like?
The researchers of the Rehabilitation and Technology Research Group help to develop the e-health programme. They measure the effects of using e-health and ensure that e-health is embedded in the care process as well as possible. 
The developed e-health programme consists of:
an online exercise manual that helps heart patients set exercise goals, 
an app to do physical exercises with,
instructional films on YouTube to get you exercising,
and various wearables such as a smartwatch with ECG function, a blood pressure monitor and scales that the patient can use.
Working together on e-health
The project is a collaboration of the research group with the Heart Lung Centre and the Department of Physiotherapy of Leiden University Medical Centre (LUMC) and Basalt, a provider of cardiac rehabilitation.
The collaboration with LUMC ensures that practice-oriented research and scientific research are combined in this project. Basalt makes it possible to conduct the research in practice and to work directly with cardiac patients.
Duration
The project runs until the end of 2022.
Read more