Better performances in wheelchair sports with WheelPower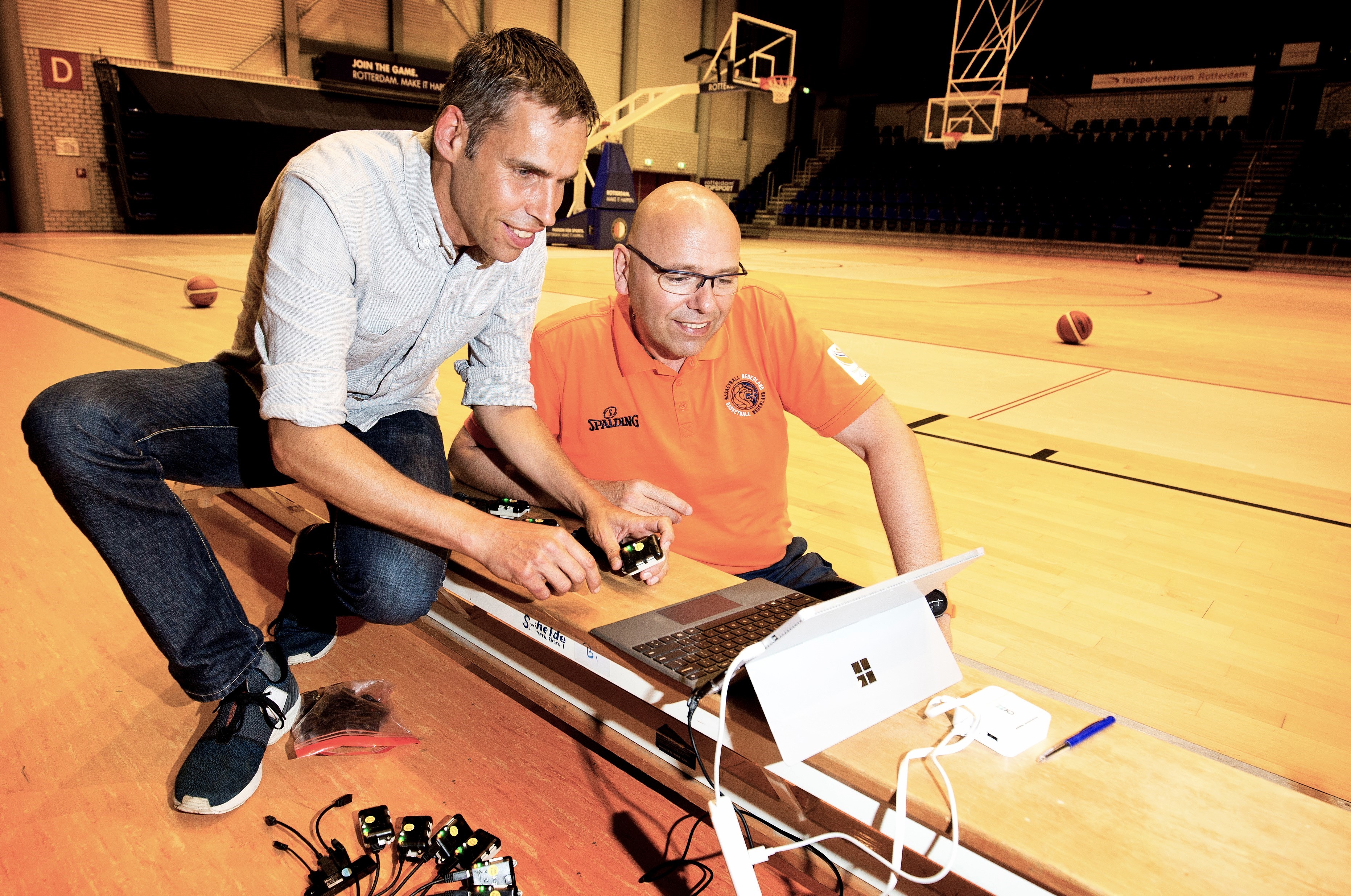 With 4 gold, 3 silver and 2 bronze medals, the Dutch wheelchair athletes delivered an outstanding performance at the Rio 2016 Paralympic games (wheelchair basketball, tennis, athletics, triathlon and rugby). To maintain and strengthen this position we require more knowledge on how athletes can optimise their strength to improve their competition results. The Technology for Inclusive Movement and Sport Research group is part of the WheelPower consortium and is conducting various studies.
The rapidly professionalising field of wheelchair sports requires new knowledge based on objectively measured data from training sessions, tests and competitions. It also needs a direct feedback mechanism between the analysed data and the athlete and coach, so they can optimise their training, wheelchair configuration and competition performance. To achieve this requires a partnership between sports federations, NOC*NSF, Chef-de-Mission Esther Vergeer and the scientists who are working on the themes of 'better performances' and 'data science' in wheelchair sports.
Better competition preparation
By constantly monitoring the power (Watt) during training and competition, combined with direct feedback, wheelchair athletes and their coaches can immediately use the results of objective lab and field tests. Based on this power data and scientific knowledge, they can develop training guidelines, improve wheelchair activities and fine-tune competition strategies. It also allows for technical wheelchair improvements and individual settings. This helps athletes to better prepare for a top performance at a competition.
Research
Researchers Marit van Dijk (TU Delft), Rowie Janssen (Universitair Medisch Centrum Groningen) and Rienk van der Slikke (THUAS) are working on the following research:
Marit is focusing on the ongoing monitoring of wheelchair performance and power during training and competitions. The combination of data science and a recently developed method with speed sensors help to determine the critical performance indicators. The speed sensor method was developed during Rienk's doctoral research for the RAAK PRO project 'The perfect sports wheelchair'.
Rowie is working in the lab to analyse the athletes' maximum (an)aerob power and optimise this through the kinetic chain and other methods.
Rienk ensures that the results of the two researchers are combined by creating the Performance Portfolio as a basis for receiving direct feedback to help optimise training and wheelchair technology.
With this new scientific knowledge about delivering the optimal performance in a (sports) wheelchair and by providing direct feedback to the athlete and coach, the research contributes to the continuous improvement of the performance of wheelchair athletes.
Consortium WheelPower
The strong consortium that is working together on this project consists of the following:
Delft Data Science and Sport Data Valley are involved as data science partners in the big data analysis and infrastructure.
Want to know more?
Duration
This project runs until December 2023.
Contact
Rienk van der Slikke
r.m.a.vanderslikke@hhs.nl
06 – 18 98 96 41