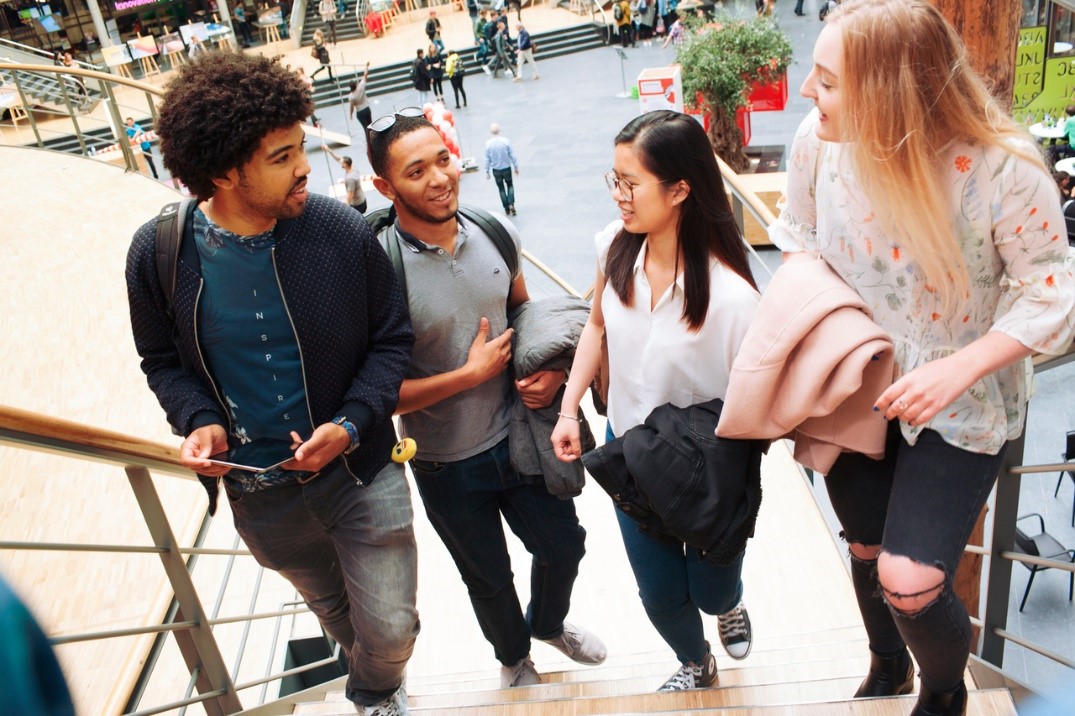 About The Hague University of Applied Sciences
Working at THUAS means spending your time in an international, open and dynamic environment together with 2,000 colleagues. Each and every day, you give your all to optimising the quality of the education offered and preparing young professionals for their careers. And you do so in a community that is evolving continuously!
An inclusieve campus
The Hague University of Applied Sciences wants to be an inclusive campus. That's why we focus on equal opportunities and strive for a wide diversity of staff alongside a diverse student population.
The Hague University of Applied Sciences as an employer
For students, their career at THUAS starts as a learning young professional. Your job is to prepare them for that. You do this as a lecturer, as a researcher at our knowledge centres or working in one of our service departments.
Interested? The Hague University of Applied Sciences is always looking for new colleagues!
Apply for a position
Have you seen a vacancy that suits you? Then apply via the application button in the vacancy. Did you respond to a job opportunity? You will receive confirmation of receipt immediately from us. After the application deadline has passed, we will try to complete the CV selection process as quickly as possible and notify you of the results. Read more about the steps in our selection process, click here!
Working conditions
The Hague University of Applied Sciences offers good working conditions that are in line with the Collective Agreement for Universities of Applied Sciences.
This includes:
A good salary
8% holiday pay
Payment of a complete 13th month
Lots and lots of days off – approximately 53 days with a full-time appointment!
But that's not all! The Hague University of Applied Sciences also offers:
An easily accessible work space by both bicycle, train and car
A platform for encounters, inspiration and innovation with a varied programme of lectures, symposia, inspiring stories, discussions and debates, workshops, exhibitions films and performances
Pension plan with the General Pension Fund for Public Employees (Algemeen Burgerlijk Pensioenfonds, ABP)
Basic and supplementary health insurance with good coverage from Zilveren Kruis Achmea This policy includes your spouse and children.
Annual extra local employment conditions that let you fund a degree programme, for example, or join a sports club 
Depending on your position, tasks and responsibilities, you may be able to work some hours from home or have flexible working hours
A large network and a dynamic environment among young, motivated international students