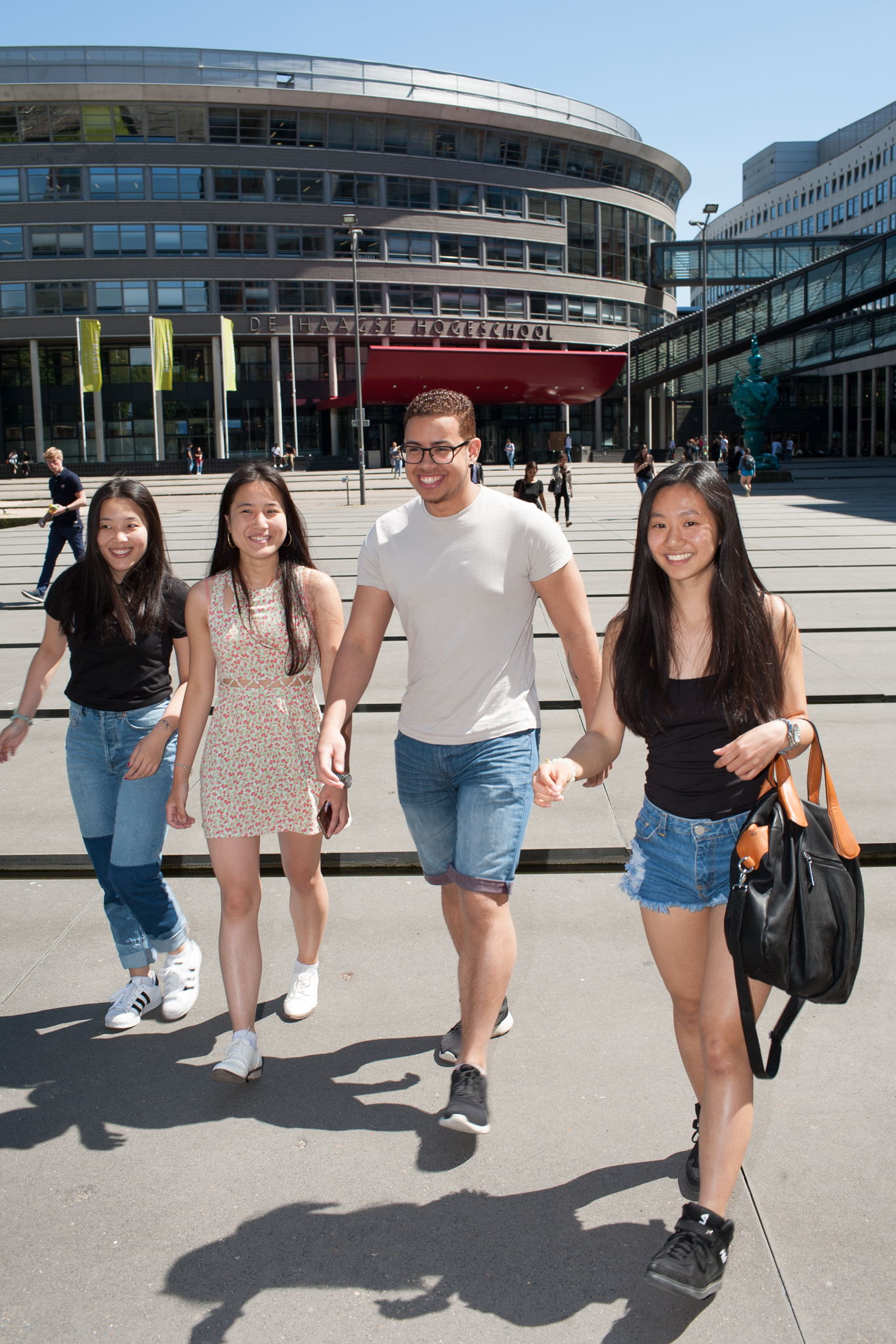 The main campus of The Hague University of Applied Sciences is located on Johanna Westerdijkplein in a modern building located centrally close to the Hollands Spoor railway station. The building is home to more than 70 (full-time, part-time and dual) Bachelor's programmes, 10 Master's programmes and 20 post-graduate programmes, training courses and masterclasses.
Contact
Johanna Westerdijkplein 75
2521 EN Den Haag
Telefoon: 070 - 445 8888
Take a look at this location
Take a virtual tour of the main location in The Hague of Applied Sciences. Use the menu to go directly to a specific spot within the main building.