This was our inspiration café 'Brussels & the Town Hall'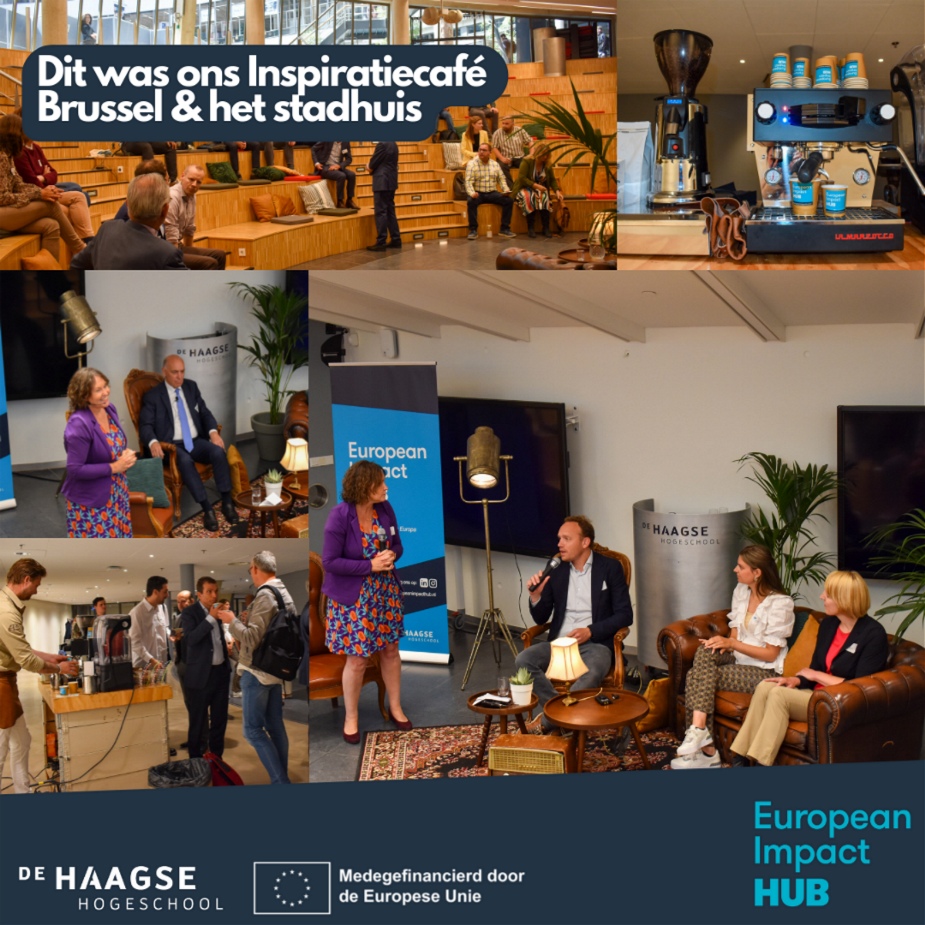 During the first half of 2022, the Changing Role of Europe Research Group has been busy with various initiatives around the theme of 'Europe in the Municipality'. For example, a six-part series in our Global Gossip podcast was published, a live talk show was broadcast from the Auditorium and, as the icing on the cake, the Inspiration Café Brussels & the Town Hall was organised on 2 June.
Professor Mendeltje van Keulen and special guest speaker Tom de Bruijn opened the inspiration café. Tom was a councillor of the municipality of The Hague, Minister of Foreign Trade and Development Cooperation and Permanent Representative of the Netherlands to the EU. Based on his experience in these different roles, he told how the European and local levels of government interact.

The opening was followed by sub-sessions on the subjects of 'Europe - Awareness in the Town Hall' and 'Europe: ATM, Investment Opportunity or Wasted Effort?', which also focused on the role of SMEs.
We would like to thank all our guests for attending. We really enjoyed the discussions with each other and are grateful for everyone's input during the workshops. 

Would you like to watch or listen to one of these activities? Below is an overview of all available media.
Talk show - Where is Europe in the municipal elections?
You can find the live report of the entire talk show, broadcast on 9 March 2022 on Youtube.
The guests were: Fenna Pols (Europe Decentralised Centre of Expertise), Iris Ferreni (Province of South Holland) and Marieke van Doorn (D66 Councillor, The Hague) 
Series of episodes of the Global Gossip podcast about Europe at local level
The podcast series, talk show and inspiration café were co-financed by a communication grant from the European Commission in the Netherlands.