Update on press conference 18-12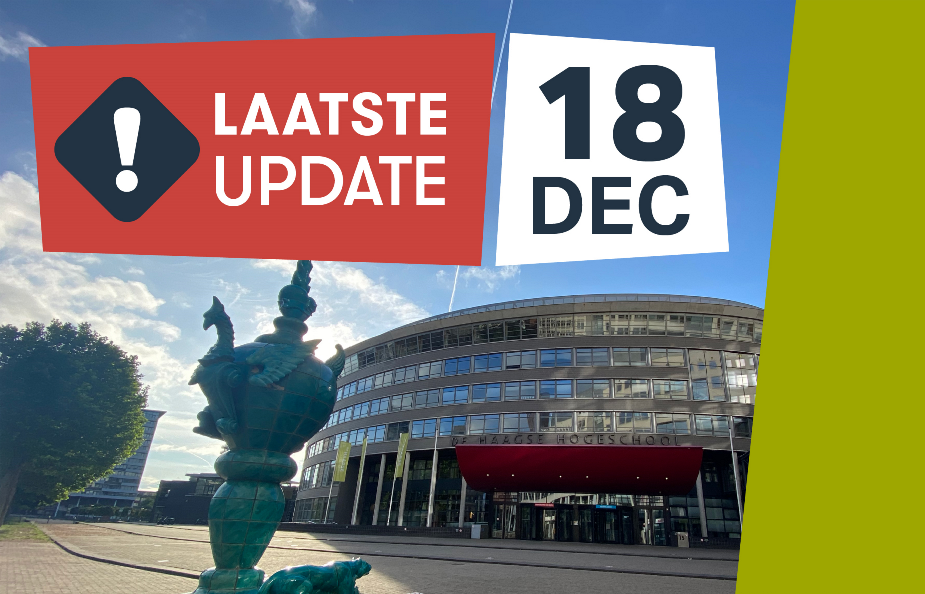 This evening,  Saturday 18 December, Prime Minister Rutte announced another lockdown that will apply from 5am tomorrow . The Netherlands will again go into lockdown until 14 January 2022, with only a few exceptions such as for essential shops. The (higher) education sector will also close its doors until at least 9 January. However, an exception has been made for exams, practical education and education for vulnerable students. The government requests that only online education should be offered in the first week after the holidays. The government will make a decision about the continuation of the lockdown for education after 9 January, no later than 3 January.
What does this mean for THUAS next week?  
Education will, apart from the exceptions mentioned, not be offered in-person, but online as far as possible. We do not want to ask the impossible of our employees. What is possible and feasible will be considered by each programme. Students will be informed of this by their lecturers. 
Exams and practical education will be organised at THUAS.  
Guidance for vulnerable students can also continue on location.  
What does this mean for THUAS after 9 January? 
In order to properly anticipate possible measures after the Christmas holidays, THUAS has opted to maintain these measures until 7 February 2022, the start of the second semester. All regular education will be offered online during this period. Examinations, practical education and the guidance of vulnerable students will continue to take place on location.  
We can imagine that there are already questions about semester 2. However, it is still too early and the situation too unstable to have clarity on this as of now. More news, when available, will follow through the usual channels.
What does this mean for use of THUAS facilities?  
For students who want to come to campus for self-study: You can still use the study places in our library based on the current ticket system. However, the number of study places we can offer is limited, so we ask you only to make use of this possibility if it is really necessary. During the holidays (25 Dec - 9 Jan) THUAS is completely closed.  

The sports facilities (outside of sports education) will be closed immediately. This will apply at least until 14 January.  
Working from home remains the norm  
For our employees, working from home remains the norm. Only come to the campus if this is strictly necessary for giving or enabling practical education, examinations or online teaching and the guidance of vulnerable students. When this is not the case, you should work at home. What this means in individual cases is something that you should discuss within the team and with your immediate superior. In doing so, we ask you once again and emphatically to continue to watch out for each other.  

For employees with small children: Please be aware that education still has the status as a vital occupation and that there may therefore be able to claim crisis care.  

This new lockdown will have an impact on many of our students and colleagues, and with the holidays in sight, these measures may feel extra heavy. We realise that a lot is asked of you. For that very reason, we hope you will be able to use these two weeks to rest and recharge. Over the past two years, our community has shown itself to be agile, resilient, united and connected. This lockdown will again call on the flexibility and strength of our community. Let us support each other in these challenging times.