Students from The Hague University of Applied Sciences map out Delft's slavery past with a city walk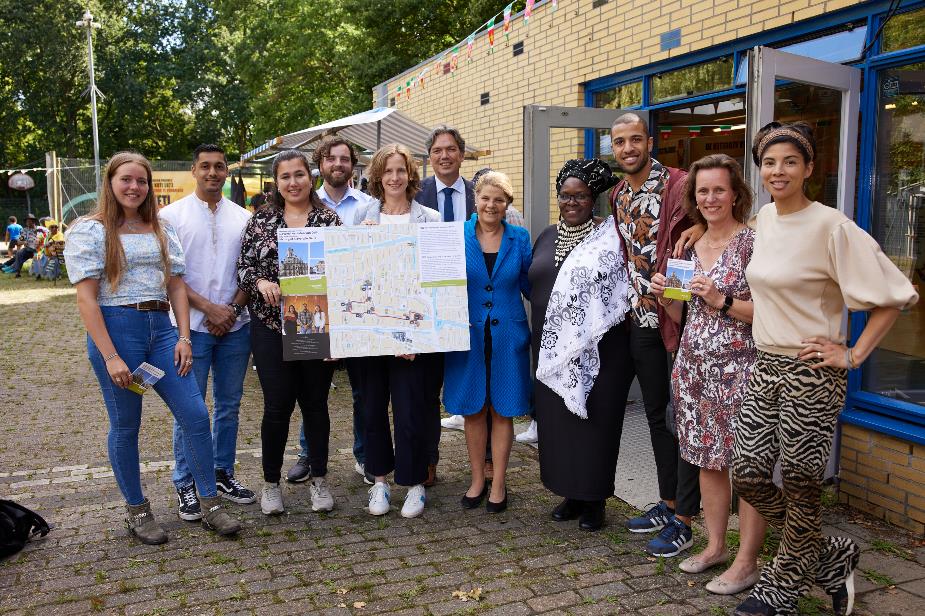 A better understanding of each other begins with knowing our common history, even if it is uncomfortable. Taking a moment to stop and think about the abolition of slavery is important, but if you would prefer to do that while walking, you can too. Students of the Kingdom Affairs minor of The Hague University of Applied Sciences have mapped out Delft's history of slavery with a city walk.
Kingdom Affairs Minor at The Hague University of Applied Sciences
There is hardly any attention for the Caribbean part of the Kingdom in Dutch education. Difficult topics are sometimes avoided too easily. Students are often unfamiliar with the Caribbean islands of the Kingdom and what has happened there in the past. To teach students more about this, and to improve mutual knowledge and understanding between the inhabitants of the Netherlands and the islands, we established the Kingdom Affairs minor. Our common history is certainly part of this.
Important to reflect on colonial past
Councillor Joelle Gooijer of the municipality of Delft: 'It is important to reflect on the colonial past and to be able to talk and reflect on our fight against racism in the present. This walk offers a great way to do that. I hope to do the walk myself soon.' On 1 July 2022, together with Mayor Marja van Bijsterveldt, the councillor officially inaugurated the walk.
Walking route available for free
Students Rozemarijn van der Ven, Esmee Scholten and Sarvi Dhawtal from the Faculty of Public Management, Law & Safety of The Hague University of Applied Sciences have searched for and mapped out the traces of the period of slavery that can still be found in Delft today. The students based the city walk in Delft, on a route from the 'Slavery Heritage Guide The Netherlands' among other things. View the source references. A walk through the centre, provided with clear background information in Dutch and English, gives our interested city dwellers a brief introduction to the history. Among other things, you will learn more about the special residents of Oude Delft 161.
Interested in this city walk? The walking route is available free of charge from Theater de Veste (Asvest 1, Delft) and The Hague University of Applied Sciences via the Kingdom Affairs minor (Koninkrijkszaken@hhs.nl).