Sports Innovator Challenge winners announced during Volleyball World Championship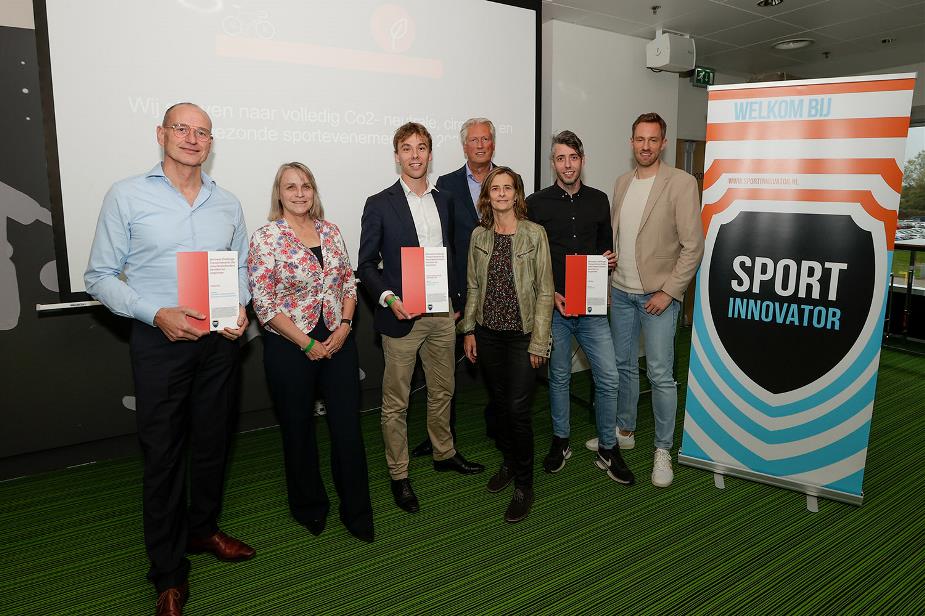 On the opening day of the Women's Volleyball World Championship in Arnhem, Marjolijn Sonnema and Frank van der Vloed (member of the Sports Innovator Top Team) announced the winners of the Sports Innovator Challenge 'Top sport events that reach and inspire more Dutch people'. The winners include WE the Wheeled Experience by BEN (Basketball Experience NL Foundation), a project in which THUAS' Technology for Inclusive Movement and Sport Research Group is closely involved.
With the Challenges, Sport Innovator challenges organisations to come up with innovative solutions to challenges within the Dutch National Sports Agreement. Winners are awarded a budget that should lead to a product or service that can be marketed. The Challenge yielded 15 innovation proposals, which were judged by an independent jury chaired by Irene Eijs (former top rower and NOC*NSF board member, among others). The winners could win a maximum budget of 60,000 euros from Sports Innovator to develop their innovation. In the end, three winners were selected. They were congratulated by Marjolijn Sonnema and Frank van der Vloed and will implement their innovation project with the development budget and support of Sports Innovator.
About the Challenge
The main question of this innovation challenge was: how do we ensure that top sports events reach and inspire more Dutch people? How do we ensure connection with the top athletes, with the relevant sports and with the event among spectators and residents nationwide? Because although the Netherlands is successful in organising top sporting events and its performance at European Championships and World Championships is good, it still has limited success in getting those events into all living rooms in the Netherlands. This requires a targeted approach to organising an event. There is an additional challenge in terms of the visibility of top athletes with disabilities and of top sports events featuring lesser-known sports.
Frank van der Vloed, Top Team Sports Innovator: 'Increasing the reach and experience of top sporting events is important. Because it is precisely these events that set an example in terms of sports participation, inclusion, perseverance and respect. These innovations are going to contribute to that.'
The winners
Basketball Experience NL (BEN): To enhance the sports experience at parasports events, BEN and partners, including the THUAS Technology for Inclusive Movement and Sport Research Group, want to involve more people in wheelchair sports and increase spectators' understanding of the performances delivered. This project does that by getting more people to experience wheelchair sports through clinics and by using sensors to display live wheelchair performances, such as the team's turning speeds and heart rate, on a big screen or via a live stream. The technology enhances the experience and can also be used as a feedback tool during training sessions for all wheelchair athletes.
Close BV: Close is deploying its fan engagement expertise for this Challenge. The company develops innovative functionalities to further increase spectator engagement: closer to the event, the athletes and their amazing performances. With Close, for example, people get a behind-the-scenes look at the Dutch national team and receive targeted tips on other events. They also have no hassle with printing tickets and they know where they can park at a glance. Close came up with a more efficient and effective way than via mail to inform visitors and get them enthusiastic on several fronts.
TDE: creates a digital twin of the European Para Championships in the Metaverse. Rotterdam Ahoy will not only be physically converted in August 2023, but TDE is also developing a virtual version of the EPC '23. In 'Paraverse', fans are welcomed into the virtual world around the EPC '23. A world literally without restrictions and accessible to all.

The three innovations will be developed and put into practice at the European Para Championships (EPC) in Rotterdam in August 2023.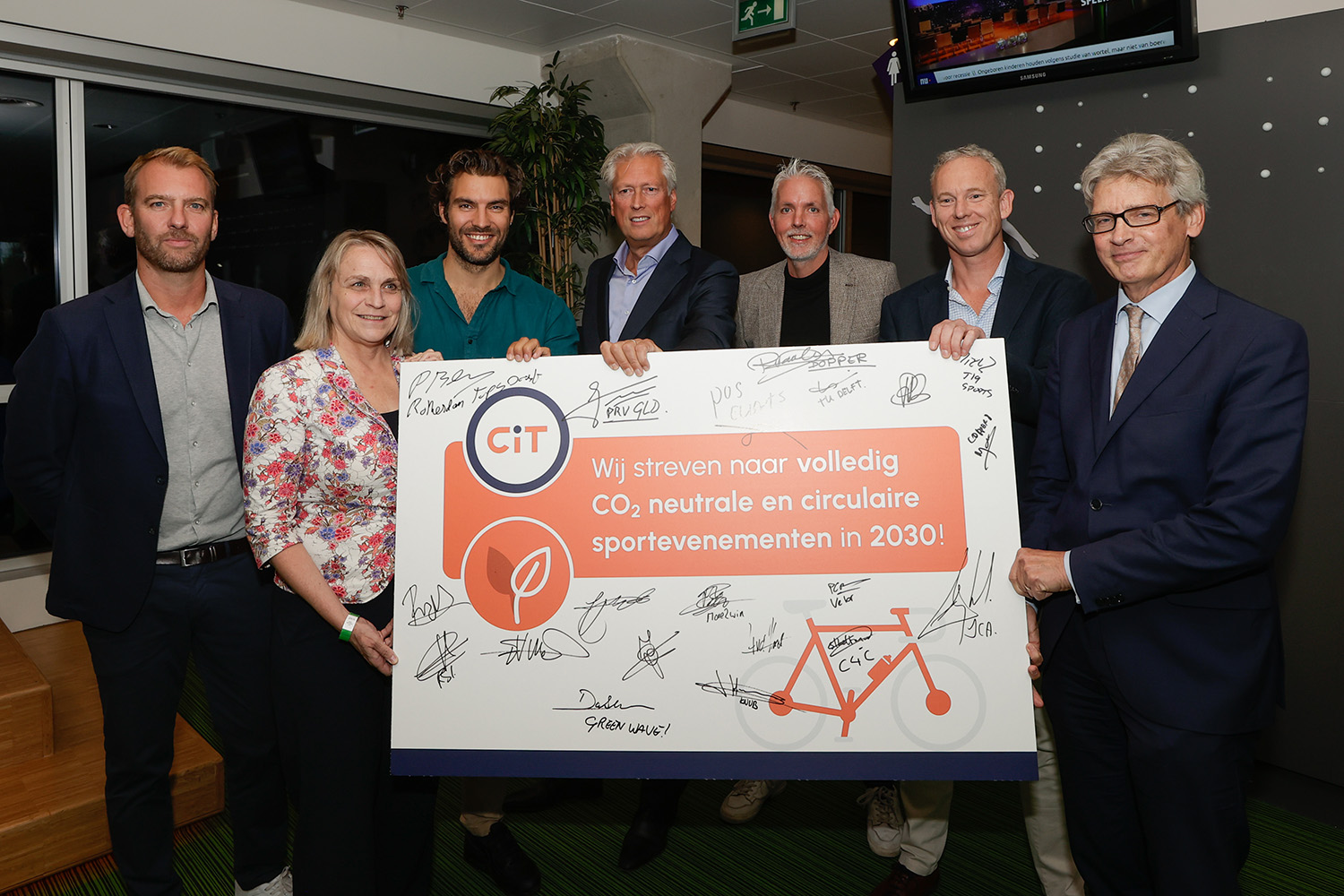 Launch of the Sustainable and Circular Top Sports Events programme
Over the next four years, parties from the sports sector will work on making top sports events more sustainable and circular. With this programme, the sports sector and business community are taking steps to lead the way in meeting climate goals with top sporting events. The aim is fully carbon-neutral and circular sporting events by 2030. The programme focuses on five themes: mobility, raw materials, water, energy and food & beverages. To know how sustainable top sports events currently are and to track progress, a monitor has been developed. The programme is a collaboration between the Ministry of Health, Welfare and Sport (VWS), the Ministry of Infrastructure and Public Works (I&W) and a group of sports organisations and companies, including Sports Innovator.