Selling sustainable fashion made easier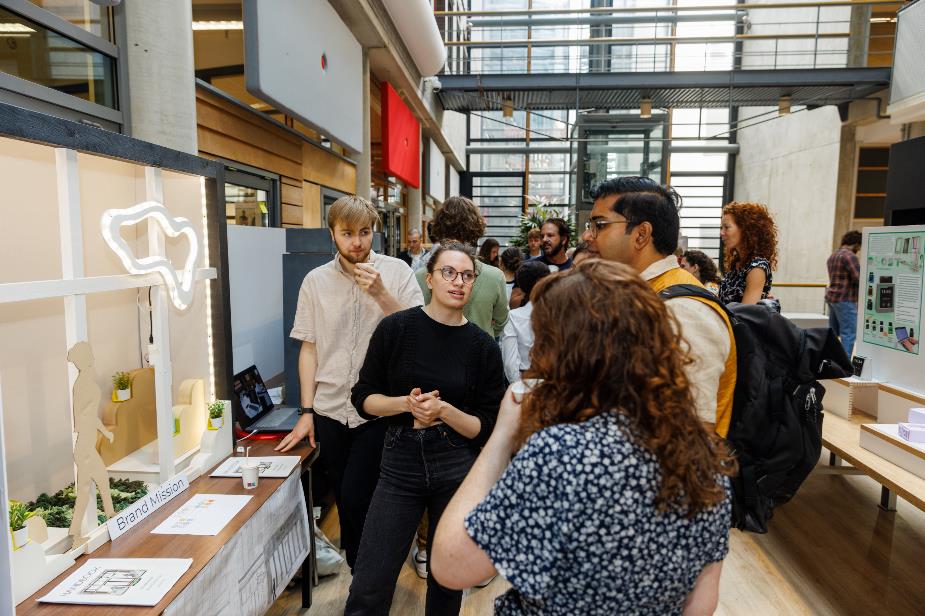 As a fashion retailer, how can you better sell your sustainable range? This is what 60 design students from The Hague University of Applied Sciences pondered in the Next Fashion Retail research project. During a design expo on 19 May, they presented their innovative ideas for making sustainability more discussable, fun and easier to understand.
 For their research, the students visited nine SME multi-brand fashion shops. They considered guiding questions such as: How do I communicate about sustainability to the customer? How do I use my shop window to attract more customers for my sustainable range? And how do I help the customer make a sustainable choice? This research resulted in refreshing ideas for changing rooms, shop windows and clothing racks. Think of digital mirrors with sustainable texts and inspiring customer journeys that start at the - of course green - doormat.
Nice and clear
Sustainability is a complex subject, both for retailers as well as consumers. Therefore, students thought of ways to integrate sustainability themes into the shopping environment in an accessible way. For example, "hangers" for the clothing rack with stimulating questions such as: Is polyester really that bad? with a QR code offering more information. Or a "tag" that allows customers to score points for garments with different sustainability aspects. This way you score points for garments with reusable materials or low CO2 emissions. Most innovations are an instant conversation starter between shop sellers and customers, as they both find the subject of sustainability complex.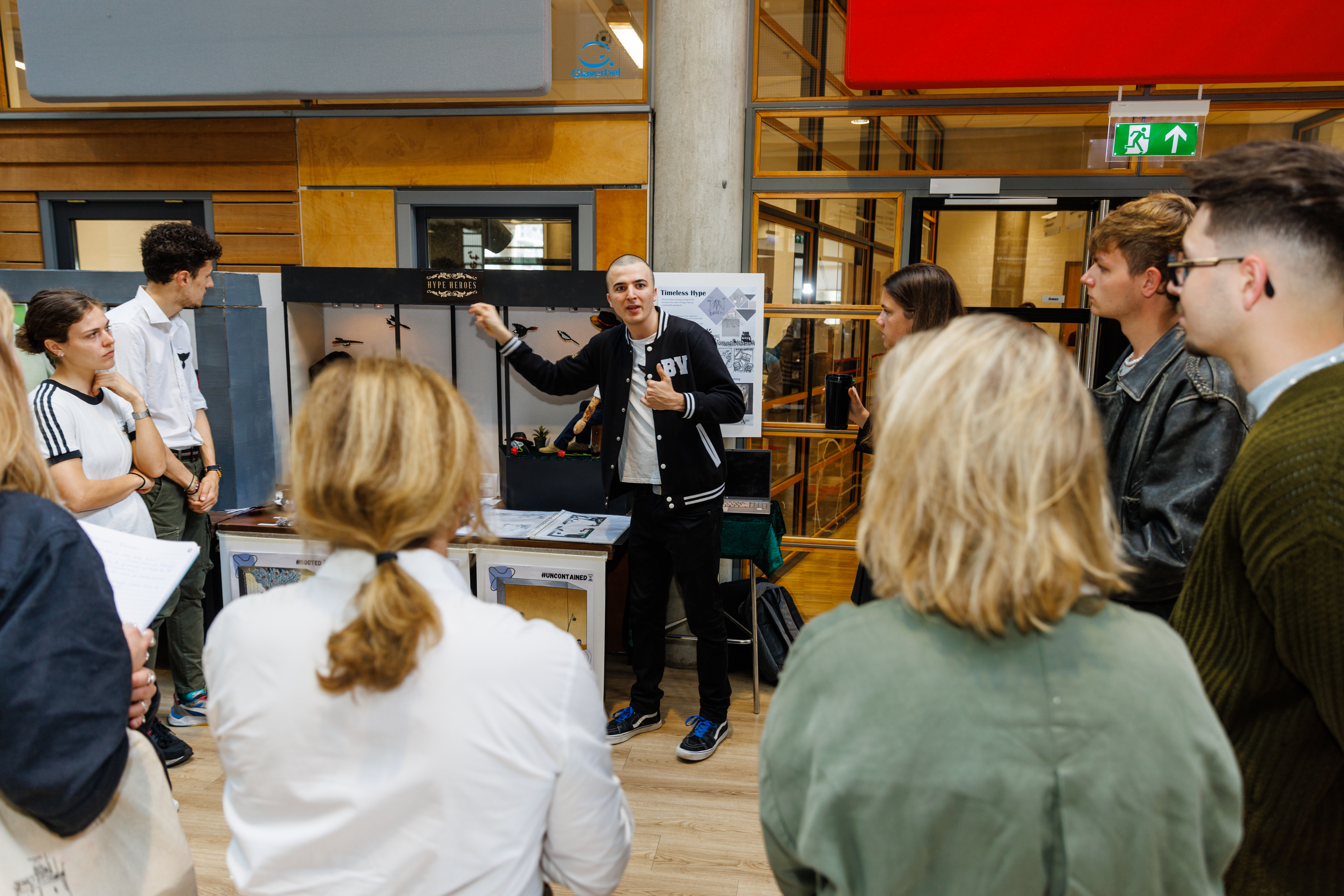 Testing on the shop floor
The retailers and retail experts present welcomed the students' ideas: "I would seriously consider this shop window", "It's good how customers are stimulated" "Simple, but so effective", "Can't believe no one has thought of this before!" At the end of the day they went home inspired, to think about how it should be implemented. In the autumn of 2022, a selection of the innovations will be tested on the shop floor in living labs, and in 2023 concrete tools will be presented to shape the transition towards sustainability in practice.
Stay informed and follow us on LinkedIn.