Rutger Leukfeldt receives ERC Starting Grant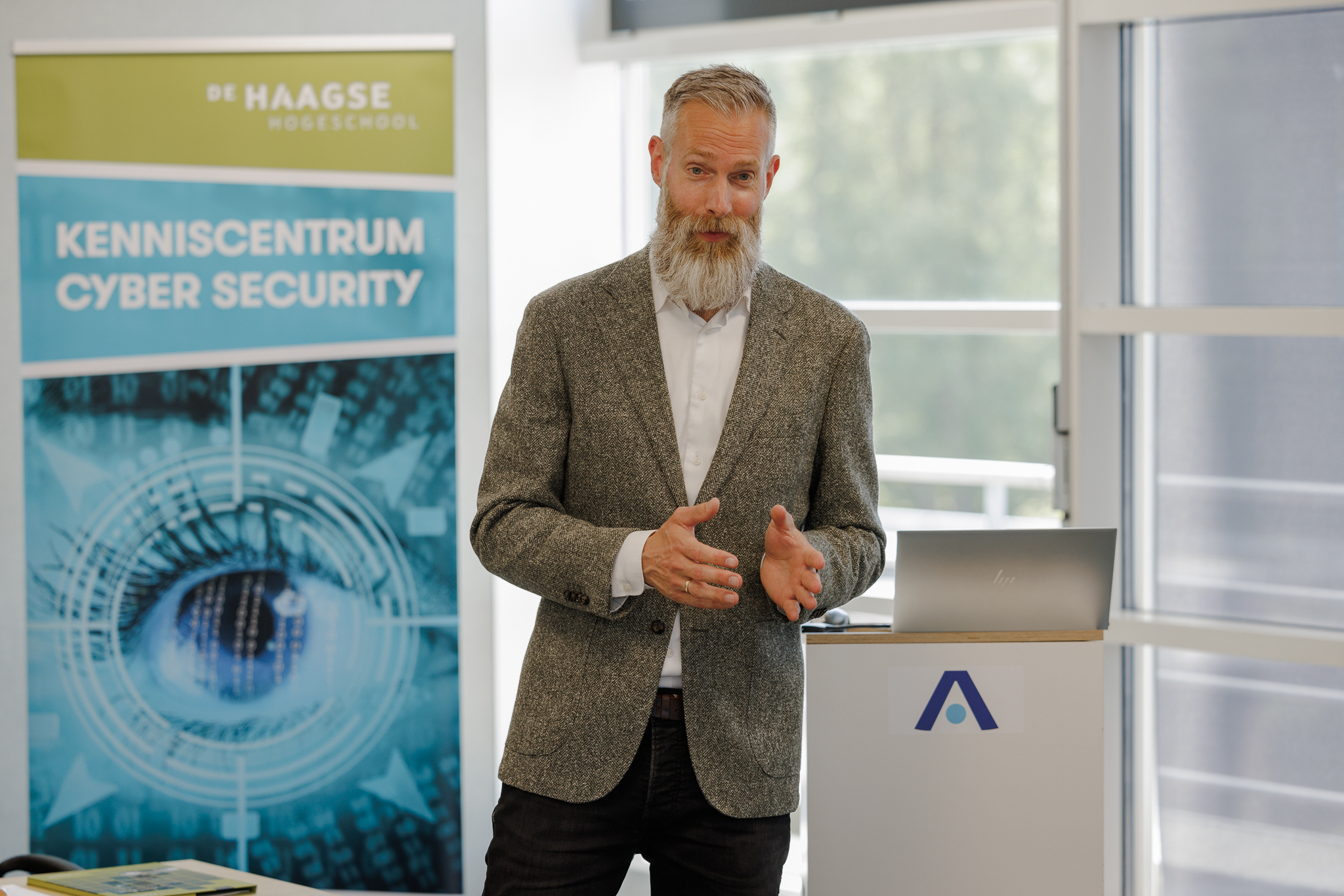 Rutger Leukfeldt, professor in Cybercrime & Cybersecurity at The Hague University of Applied Sciences, has been awarded an ERC Starting Grant. He has received this prestigious European grant for his research proposal titled "Cybercrime Pathways; The online-offline nexus in cybercrime: Examining online and offline pathways into and out of cybercrime." Rutger stated, "This grant strengthens the collaborative research program between The Hague University of Applied Sciences, Leiden University, and NSCR."
European Research Council
The European Research Council (ERC) was established by the European Union in 2007. It is the primary European funding organization for cutting-edge research. The ERC provides financial support to researchers of all nationalities and ages, enabling them to carry out projects across Europe.
Starting Grant
The ERC is dedicated to promoting innovative research in Europe by supporting young scientists with personal grants. In total, the ERC has awarded 400 Starting Grants, with a total funding of €628 million. These grants support research in a wide range of fields, spanning from medicine and physics to social sciences and humanities. This funding is part of the EU's Horizon Europe program and helps researchers initiate their own projects, assemble teams, and develop their most promising ideas. According to the ERC, the awarded grants will create approximately 2,600 jobs for postdocs, doctoral candidates, and other staff members.
Changing offline and online pathways in and out of cybercrime
In addition to his work at The Hague University of Applied Sciences, Leukfeldt is a senior researcher at NSCR and professor Governing Cybercrime at Leiden University. The Cybercrime Pathways project is part of a joint research program involving The Hague University of Applied Sciences, NSCR, and Leiden University. The project focuses on understanding how people become involved in cybercrime, both online and offline. People don't become cybercriminals overnight; they go through different stages, with each phase drawing them closer to criminal activity.
Rutger explains, "The program goes beyond what is already known in existing literature. We employ a mixed-method design, combining exploratory qualitative insights with quantitative field experiments. We use unique qualitative data, such as interviews with both criminal and ethical hackers, as well as police data. With this, we aim to understand and further investigate the mechanisms behind cybercrime within an experimental framework."
2,696 proposals, success rate of 14.8%
Successful applicants will carry out their projects at universities and research centers in 24 European countries, with the highest number of projects in Germany (87), France (50), the Netherlands (44), and the United Kingdom (32). The selected researchers represent a total of 44 nationalities, with the highest numbers of Germans (66 researchers), Italians (57), French (32), and Dutch (27). This application round generated 2,696 proposals, evaluated by panels of renowned researchers from around the world. The overall success rate was 14.8%.
Want to learn more?
Read more about the Starting Grant
Read more about the Centre of Expertise Cyber Security