The right to beauty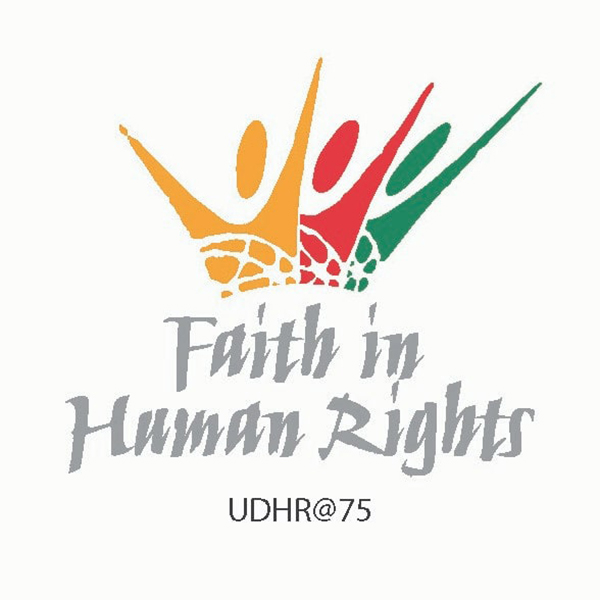 How would you define beauty? Also, is beauty a human right? Adrianna Żywolewska, Irene Wessels, Janneke van Wegberg and Florence Stigter looked for answers. These 4th year Skin Therapy students researched the literature, talked to human rights specialists and used their camera to ask people in The Hague about their opinion concerning beauty. The results of their research are gathered in the documentary 'Right to Beauty'.
There is a reason underlying why these future skin therapists chose the subject of beauty for a research study on human rights. Thanks to the application of new technologies and under the influence of social media, the profession of skin therapist is rapidly changing. "About 10 years ago, the profession of skin therapist was mainly focused on treating sick or damaged skin. With the introduction of new laser techniques, skin therapists increasingly receive requests for treatment of healthy skin," says lecturer Natasha Labohm, who researches the ethical conduct of the skin therapist within the Research Group World Citizenship.
Lookism
Social media is having an unparalleled impact on beauty standards as well as it reinforces this question. If you are sensitive to the daily stream of perfect – filtered and photoshopped - pictures on Instagram, you may rapidly ask for help in order to get that perfect skin. "It takes always more time and money to meet the minimum beauty standards," as Natasha says. "This creates a gap within society between people who do and people who do not have time nor money to meet these standard. Lookism and discrimination on the basis of appearance occurs worldwide. They concern women and men." 
Perfect pictures
"How do you define beauty? This is actually the first question you should be asking", Adrianna explains. "Beauty is not an objective notion. Share a picture of a random person with your friends and you will see their opinions are divided." Curious about the opinion of The Hague's population, these students went out into the city with a camera and asked passing strangers which is their idea of beauty. Janneke explains: "We see 'perfect picture' on socials, although you can always argue about what perfection means. So we were actually surprised by the answer. [spoiler alert] When you ask honestly and directly people, beauty is often about appearance. Not about how you look like, but about how you behave and react."
Impossible to prove
If beauty is a human right, then you should be able to claim it or to demand it. Since there is no clear definition of beauty, claiming it is thus difficult. "The Universal Declaration of Human Rights does not include the right to beauty," says Florence. "It contains articles on discrimination and acceptance of other people. Claiming rights dealing with discrimination and that are clearly defined is already difficult. Discrimination on the basis of appearance present even more challenges. You prove that someone else has hurt you because he or she does not appreciate your appearance."
To accept differences
Irene: "In our research, we also spoke to human rights specialists. They ask about the standard to claim the right. When shall you be considered as not beautiful enough? Who will define this? It is impossible to prove." Beauty is not mentioned in the Declaration of Human Rights nowadays. But it does not mean that the discussion is over for the Skin Therapy students. "This research made us reflect about what the right to beauty could possible mean within the daily practice of a skin therapist," says Florence. "As a professional, you, for example, keep in mind that the idea of beauty you have might be different from the patient's idea. Suppose someone comes to see you for acne problems, but you notice much more on the skin such as spots or hair for example. It is not necessary to mention all this. By doing so, you respect the patient's wishes and accept his or her idea of beauty."
Taboo
"The purpose of the documentary we filmed is to discuss beauty and the way we address beauty," says Janneke. "When making the film and researching, we gained a better understanding of other notions around beauty. As far as we are concerned, it is all about accepting fellow human beings." Adrianna adds: "How do we deal with beauty and the pressure of social media for example? We know that everyone edits photos intended to social media in order to fit into a particular ideal of beauty. In fact, influencers visit a skin therapist because they want to have a skin exactly as smooth in real life as they do online. We feel a pressure we do not speak about. It remains a taboo. Why do we react, how does it affect us and how do we treat other people? We want to open such a debate."
Documentary 'Right to Beauty'
Are you curious to see the documentary of Adrianna, Irene, Janneke and Florence?
You can watch the documentary on YouTube (and leave a comment!).
Come to the Faith In Human Rights Festival at the end of this year. There, the film will premiere on a big screen and you can meet and exchange views with the film directors.
Are you looking for more information?
About Faith in Human Rights
The IofC programme Faith in Human Rights is preparing to celebrate the 75th anniversary of the Universal Declaration of Human Rights, on December 10, 2023. They have already booked the Peace Palace in The Hague for the event.