Results of the National Student Survey announced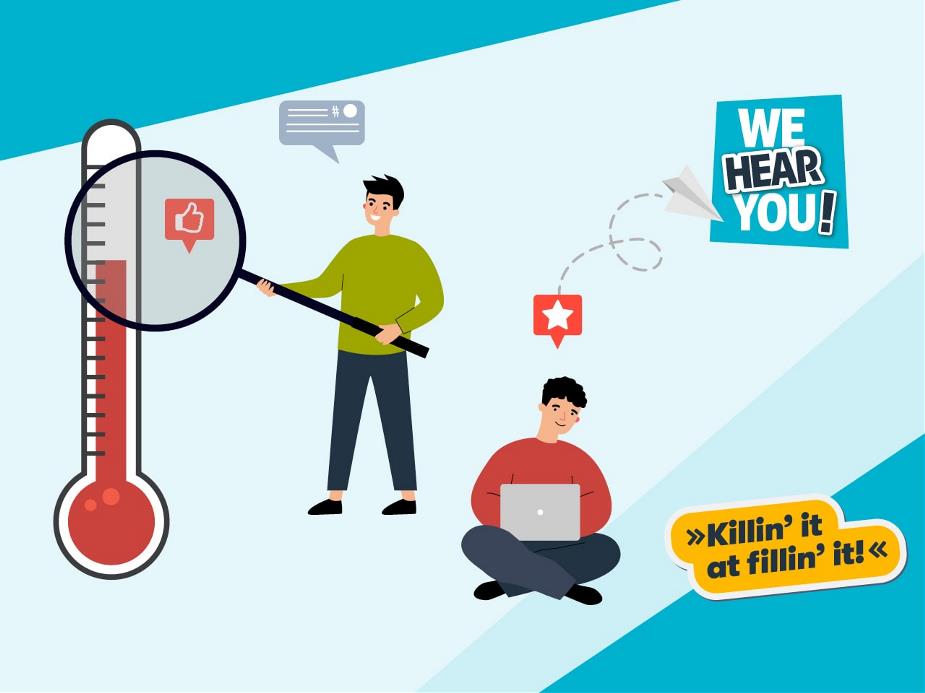 This week, the results of the 2021 National Student Survey (NSS) have been published on the website of Studiekeuze123. The NSS is an annual national survey into student satisfaction in higher education. In the NSS, The Hague University of Applied Sciences scores well on two thirds of the topics. Students indicate that they are most satisfied in response to questions about 'study facilities', 'sense of safety' and 'involved contact'. We are proud of that because these values are under extra pressure during a pandemic.
We can also be very satisfied with the scores on our institution's formulated questions on the theme of 'Global Citizenship'. Our institution's questions, which include treating each other respectfully, cultivating an open and curious attitude, dealing with different cultural backgrounds and having a critical view, receive nothing but strong scores and constitute the highest (internal) scores in the entire survey. This core value of The Hague University of Applied Sciences has been the subject of much investment by the degree programmes in recent years and this is clearly reflected in the results.
2021 NSS
In 2020, the NSS was cancelled due to the pandemic. For the 2021 NSS, a new questionnaire has been developed in collaboration with the Netherlands Association of Universities of Applied Sciences, among others. The Hague University of Applied Sciences is pleased that the NSS has been updated and could take place this year, because we believe it is important that our students can make their voices heard. However, the adjustments inmake it difficult for us to make a comparison with previous years.
Reason for follow-up: discussions with students and lecturers
The differences in scores of the Randstad universities of applied sciences, to which The Hague University of Applied Sciences belongs, are small. In response to feedback from the 2018 NSS, a comprehensive package of improvement measures was implemented in consultation with students. Among other things, the opening hours of the library were extended, and the capacity of the student psychologists were expanded. This year too, we will be talking to students and lecturers. This is to provide insight into the story behind the scores and to formulate and implement improvement measures. The impact of the current pandemic on students makes it all the more important to hear their experiences.