REBEL WITH A CAUSE: Ronald Van Der Kemp inspires during keynote speech at THUAS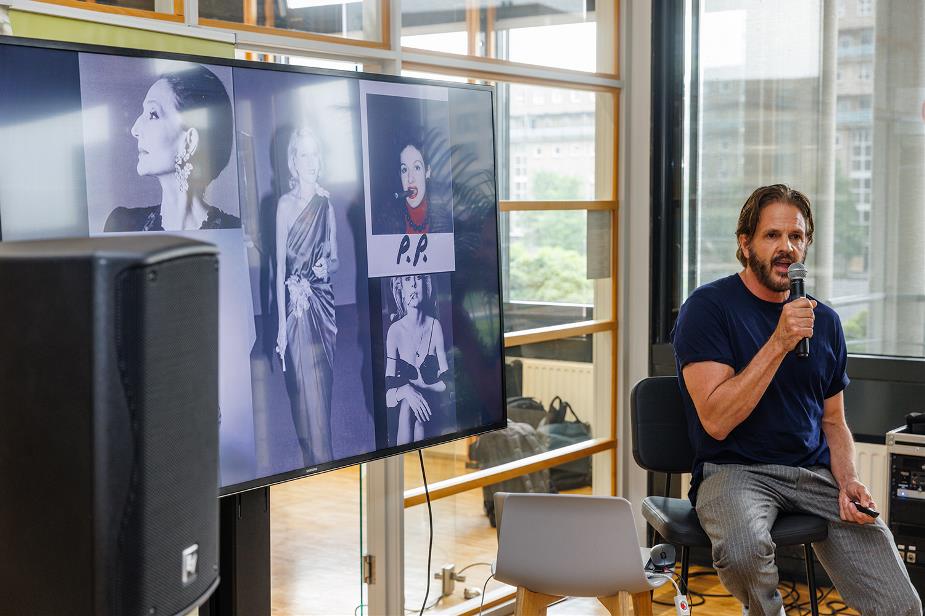 Rebel with a cause: those were the opening words to the keynote that describe Ronald van der Kemp (RVDK), world renowned couture designer. There is a reason a documentary about him with the same title is set to be released later this year. He is a true pioneer in a world where sustainability usually gets little room.
Performing the Keynote speech at the 10 year anniversary celebration of Trashure i-did that took place on May 19th at THUAS, RVDK highlighted the new ethics for luxury fashion. He is a big believer in sustainability, local artisanship, joy and pure art of fashion as well as inclusion. Exuding passion he emphasizes the ability for storytelling through clothes that reflect your personality.
He tells a packed out audience his firsthand experience of a shift in high-end fashion toward the fast fashion perils, with 'exclusive' lines incinerated to make way for new lines, the industry presenting itself in beautiful aesthetics but "the nightmare is hidden under the carpet" with hedonistic waste. RVDK: "There's a huge surplus of products and if you put a good label on bullshit people will buy it, but it's still bullshit. We want to change this, strive for more circularity through reinventing the notion of a couture house".
If you can't beat them, join them
Determined to introduce sustainability to this exclusive group, RVDK set out to create a business model that didn't add to the environmental damage. In between pictures of his beautiful sustainable designs RVDK tells us: "When I first started I was laughed at. People could not see how I had a viable business model. But the key with fashion is aesthetics- it is an art, people are first drawn into through a visual sense. So as opposed to marketing my designs as a sustainable line, we just focused on making beautiful clothes - that just so happened to be sustainable."
A small dog barking at a dinosaur
RVDK began using only left over fabrics to design his high end couture under the simple premise that he wanted to create pieces with meaning and soul: "People do not want to be told what to do and going against the large powerhouses in couture design was no easy feat. But through keeping to my premise of making beautiful designs inspired by recycled and left over materials, we slowly began shaping a successful and sustainable couture house." He was able to compete with the dinosaurs and dress influential people like Michelle Obama and Bella Hadid. RVDK gleefully tells us Bella Hadid wore an outfit he created from trash, although the focal point is on the piece itself it in turn helps give sustainable clothing larger appeal, or in the least awareness.
Throughout the presentation RVDK takes us on a journey through his multiple designs- an explosion of color and variety showing the amazing art that can be made from left over fabrics. Taking the mission further, RVDK has also been a part of the partnership with i-did and Trashure, that brings us to his keynote speech today. The project takes clothes and recycles them into anew felt material which in turn is being used to make a variety of products- felt bags made with the fabric were recently part of RVDKs Noah's arc themed show. It is his hope, with this project to develop a workable fabric for the fashion industry that is scalable and affordable.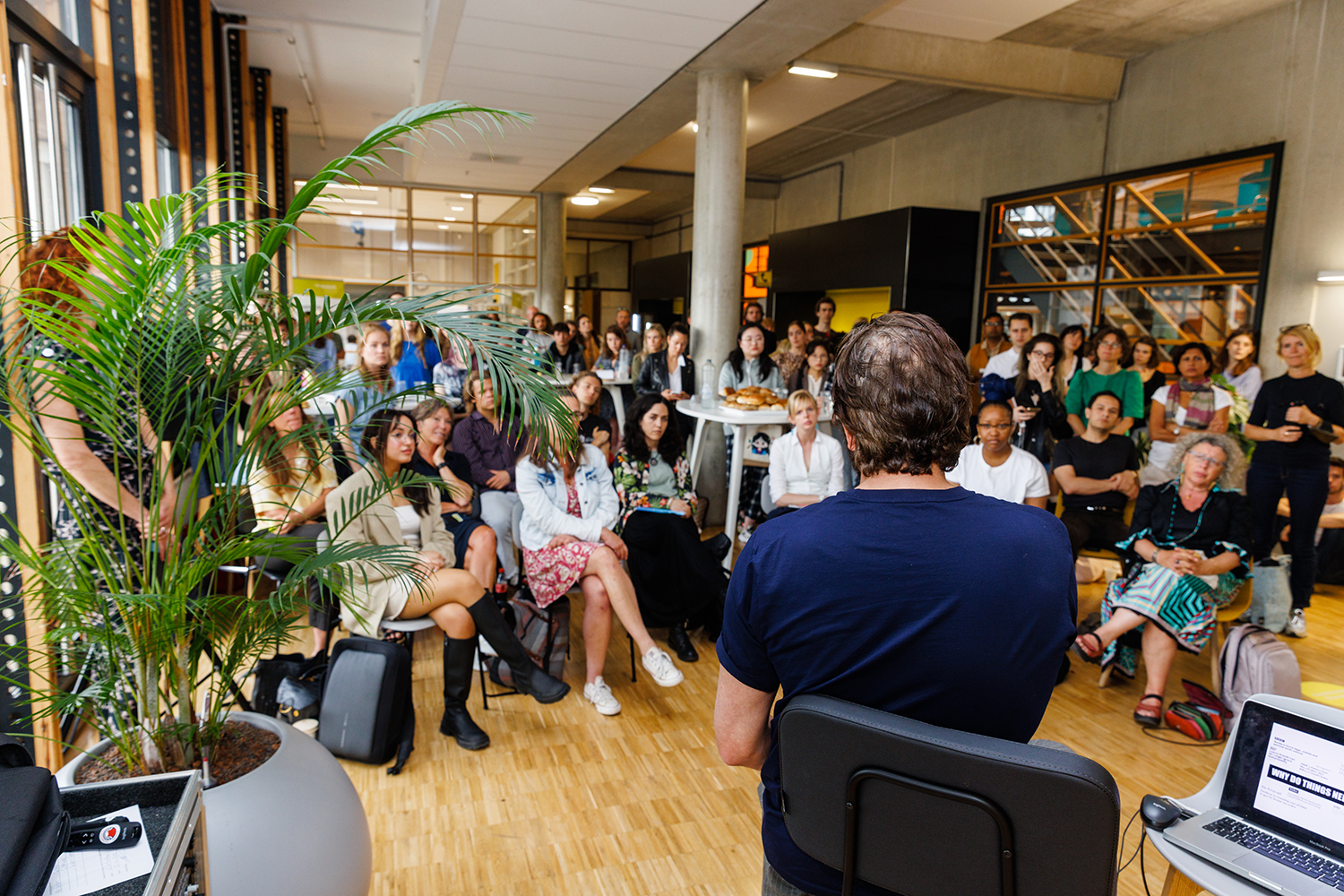 Hopes for the future
Leaving the audience on a hopeful note, he highlights his campaigns that have seen some success- such as using left over carpet strips to create a fake fur that is sustainable. He hopes to create "the smallest couture house, with the biggest impact". Emphasizing to the audience that sustainable fashion is not something we can be told to do – "you have to feel it" to make real change. On that note, he leaves the audience with one simple inspirational hope for the future of society: "Go from greed to empathy… not more but better."