Positive global impact through data science and AI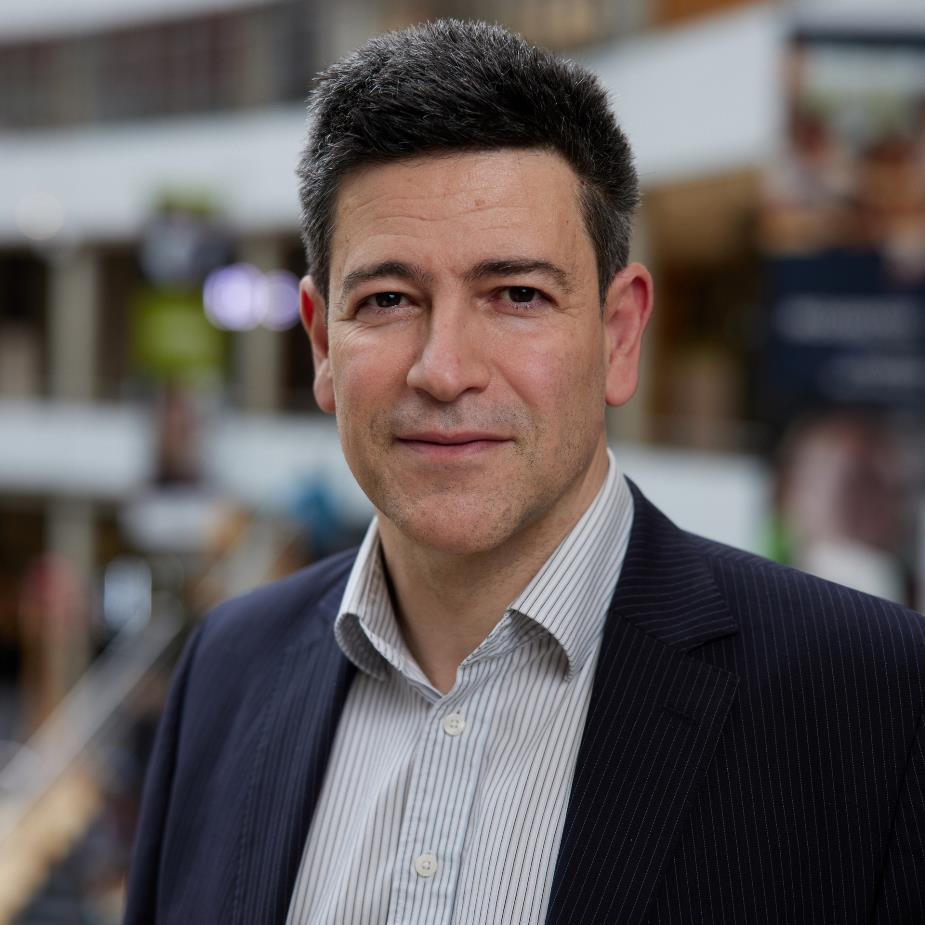 AI and data science have the potential to help us understand and face the major challenges of our times, whether we're looking at issues around climate change, global health risks, inequality or other wicked problems. That's why THUAS is proud to host the UNESCO Chair in AI & Data Science for Society. The Chair has been active since February 2022 and on 10 November our UNESCO chairholder Professor Lampros Stergioulas will present his vision for the future: how can AI and data science improve the world we live in?
Solving real world problems for real people: that's the primary goal of the UNESCO Chair. Lampros gives a vivid example to illustrate this kind of impact. "In Pakistan many families don't have access to basic vaccinations, because for various reasons they have no access to public health services. As a result, many children are at risk of contracting viruses that are perfectly preventable. AI and data science can help us identify these families by looking at thousands of profiles and establishing which people are likely to be disconnected from the health system. And then we figure out how they can best be reached with health-related information. This is just one of the many projects we are working on to make a positive impact on people's lives."
Essential conditions for responsible use
Working responsibly with AI and data science comes with a set of conditions. Lampros explains: "First of all, you have to make sure the quality of the data is high. If the data are flawed, the outcome of any research you base on them will be flawed too. Secondly, human values have to be embedded. Is there a human relevance to what you want to find out? Who will benefit from your research or product, and how? Of course, the UN's Sustainable Development Goals (SDGs) offer a great framework for guidance in this endeavour. Thirdly, you have to ensure that you don't violate ethical standards. Even if you want to generate positive outcomes, these technologies come with risks attached. We have to prevent any harm to humans, communities and the environment at all costs."
Open data for greater equality
When the right conditions are in place, almost any field imaginable can benefit from the use of these technologies. "But those benefits aren't available to everyone yet", Lampros makes clear. "Because the technologies are mainly owned by rich countries, low-income countries have seen very little benefit from them to date. We want to create systems and frameworks to help open up these technologies to communities all around the world. In September 2022, we helped organise a UNESCO conference in Uzbekistan around this topic, where both developed and developing countries took part. We also participated in several UNESCO meetings to support the development of new policy guidelines for Open Data and Open AI."
Supporting sustainability goals
The problems the Chair aims to tackle are all related to the UN SDGs. "Half of these goals have to do with climate change. So together with Chinese scientists, for instance, we are helping communities across the world move towards a successful energy transition. In particular, we do this by providing digital simulations of new social systems that will enable them to generate and consume their own energy. Other main focus points are health innovation and social innovation. Together with Leiden University Medical Center, we are now working on an interdisciplinary project to ensure early diagnosis for high-risk diabetes patients to help them avoid the final stages of the illness. Of course we aim high, but if we can save even one life or enable just one household to generate its own energy through our work, I will look back on our achievements with pride."
 
Learn more
Would you like to learn more about our work? Then join us for the official launch of the THUAS UNESCO Chair in AI & Data Science for Society at our hybrid inauguration conference. The rich and varied programme will include a presentation of the Chair's aims, mission and vision by chair holder Lampros Stergioulas, speeches by UNESCO representatives, and interactive project highlights and expert panel discussions.