Play-friendly cities: helping children towards a healthy future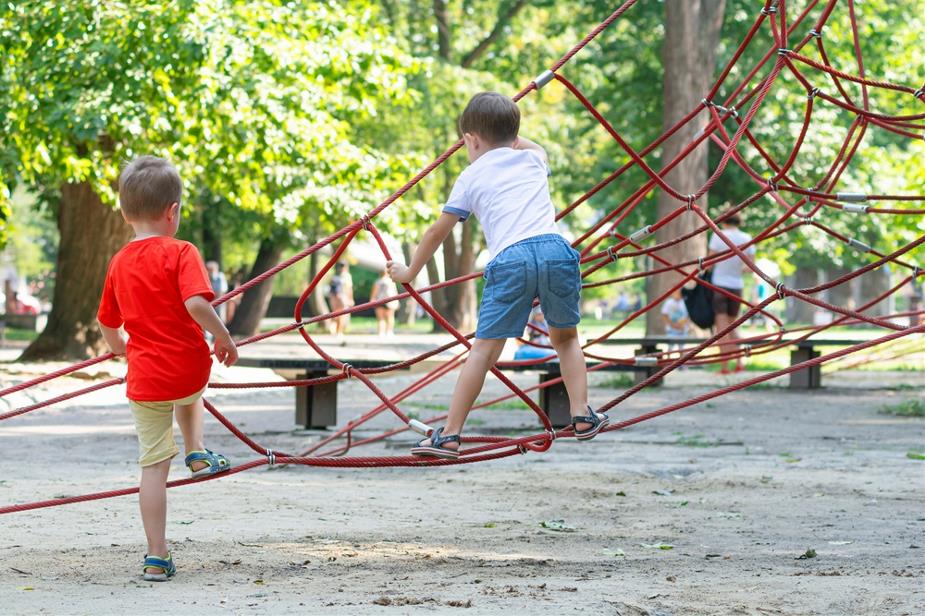 More and more children in the Netherlands are overweight, don't exercise enough and have poor motor skills. To turn the tide, we need to get children moving. Outdoor playtime can play an important role here in everyday life. That is why The Hague University of Applied Sciences and the Amsterdam University of Applied Sciences are starting a study on outdoor play among primary school pupils in Delft (Tanthof), The Hague (Morgenstond) and Amsterdam (Kolenkitbuurt/Overtoomse Veld).
Thanks to a RAAK public grant from Regieorgaan SIA, the next two years the group will conduct research on where, how and with whom children play outdoors and how they experience different playgrounds. In addition, the study will provide insight into which social and spatial factors contribute to increasing the enjoyment and duration of play time for primary school children (6-12 years). We test these insights against the ideas and current policy instruments within the municipalities. Then we want to provide tools for designing, programming and managing play-friendly cities.
Stronger together
The Play-Friendly Cities project is a cooperation between various knowledge institutions, municipalities and social organisations. Three research groups will participate in the study on behalf of THUAS: the research group Healthy Lifestyle in a Supporting Environment, the research group Metropolitan Developments and the research group Public Governance. See the Overview of all the participants.
About this project
The Play-Friendly Cities project runs from 1 June 2022 to 1 June 2024. The Health Innovation Centre of Expertise will regularly share the progress of the research. This research is co-funded by Regieorgaan SIA, part of the Netherlands Organisation for Scientific Research (NWO).
Want to know more about the specific study themes? Or do you want to contact the researchers? View the project page for all relevant information.