Partner Up! aims to improve education through informal collaboration
Carien Verhoeff: 'As we search, we let go of what we were used to for years'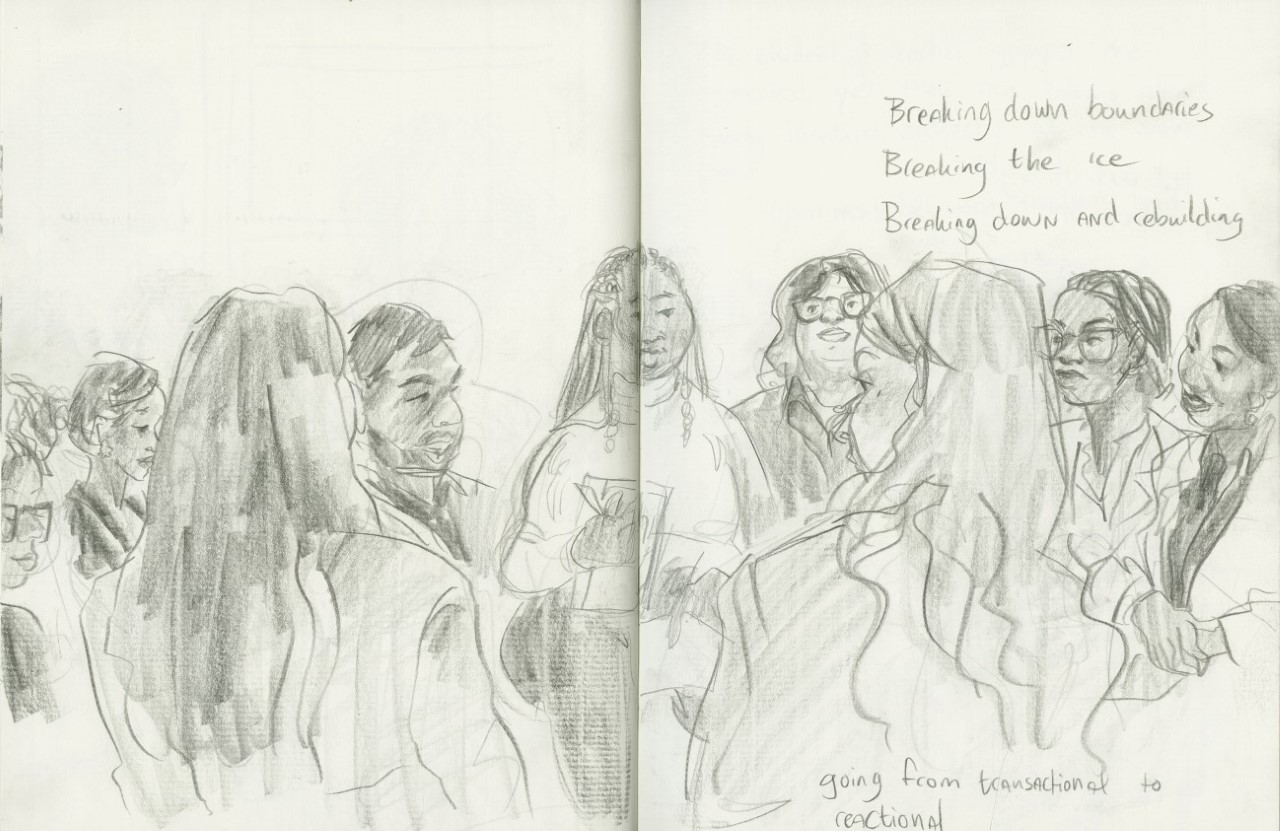 She is delighted with the new Institutional Plan and how it has come about. She likes that each member of the Executive Board has regular discussions with his or her own student panel to which all students are invited. And she would love it "to have students champing at the bit to join the conversation, to have an influence." A discussion with Carien Verhoeff, an Associate Professor leading the Student Voice research line and conducting research into student and staff member participation.  
The new Institutional Plan invites us to strengthen participation in our university of applied sciences. We need to look for new appealing forms of collaboration, where students, lecturers and researchers work together to improve education. The Partner Up! project is a case in point.  
Building a learning culture 
Improving education. That's what we all want to do. But how do we build a learning culture? Underpinning this are new forms of cooperation emerging around specific appealing issues. Issues that lecturers, students, researchers and management are addressing together. How can everyone who wants to, participate and feel their input making a difference? That is the key question in the Partner Up! project. Carien Verhoeff is leading this project together with Laurence Guérin, Professor of Global Citizenship at The Hague University of Applied Sciences.  
The Partner Up! project is being conducted within four degree programmes. In Skin Therapy, the question is: how can we change the curriculum to focus on other skin types in addition to focusing on white skin? In Nursing, lecturers, students and management are discovering what they can do about internship discrimination. In Pedagogy, it is about translating the vision into teaching practice. And in Industrial Design Engineering, lecturers, students and management are exploring how to improve maths assessment.  
We are all learning
Carien: "It makes me happy that we are daring to experiment with this kind of initiative. We are looking for different ways of working together that invite us to discover what does work and what doesn't. What are we going to come up against? As we search, we let go of what we were used to for years. We discover what provides more scope for innovation. If you put an interesting issue on the table that everyone is willing and able to influence, it brings many more perspectives to the table. With that input from everyone, it creates solutions that you probably could not have come up with on your own. And decisions that can rely on greater support and efficacy.  
This requires critical participation: daring to speak out and trust each other. This is how we become a learning community. Mind you, we are all learning, because no one has answers to questions that only come up in the future. We need to find those answers together. Students and lecturers dare to be vulnerable in the Partner Up! project. Anything can be said and in the process, we are also allowed to make mistakes." 
'Mind you, we are all learning, because no one has answers to questions that only come up in the future
Individual questioning
This sounds enticing. It creates space, but NOT for finger-wagging. Carien: "No, I don't tend to do that. [She laughs:] Although, maybe my children would say otherwise. What does concern me - and this is not meant in a pedantic way, more as a point of interest - is that we seem to talk a lot within the institution about inclusivity and participation. There seems to be an idea of who might feel excluded. But does a person actually feel excluded? I spend a lot of time around young people. I sometimes hear them say things to each other that seem violent and discriminatory.  They themselves think it is a perfectly respectful way of interacting, while as an outsider you tend to judge this language and disapprove of the way they are interacting. But everyone in that group feels seen and accepted. How do we avoid - in our mission and desire to put inclusiveness into practice - making judgements first and then seeking solutions for others? Safety is a social construct that we make together. How welcoming are you? Partner Up! provides space to explore such complex mechanisms."  
Blocked movement
Carien Verhoeff is conducting research into governance at THUAS. She is looking at what new initiatives like Partner Up! need from executives and management. "It's about how you direct it, how you account for yourself and how you monitor that. So if, for example, you only ask about KPIs, it blocks the movement and the educational innovation. Ask about what is going on. Discuss any incidents that may have occurred together. Let's not run to the ombudsman, confidential advisor or other source of support about every single incident. If you do that, you just end up embroiled in structures, not connected to one another.  
Are we still allowed to make mistakes as a collective and as individuals? Are we allowed to ever say the wrong thing? If there has been an incident, discuss the issue underlying the incident in a meeting together. How are you working on it? What do you need? So, governance is about inviting more. Not casually inviting people, but inviting the other person to help solve an issue. If you don't give the other person space in this, you are limiting yourself and the other person." 
Informal participation
When it comes to governance, Partner Up! is one of the projects that shows that you can work on educational improvement together in a different way. "Of course we have traditional participation. Students have their say in that, too. But that form of participation quickly becomes formal. Alongside it, we also have all kinds of informal participation. Consider Partner Up! We are teaching one another to design, share and question information in different ways. It will be great if at some point in the decision-making process, the formal and informal participation can connect and spontaneously strengthen one another. That is what this governance study is about.  Like how the Executive Board members regularly talk to their own student panel, gaining insights that help them in deliberations and decision-making." 
Hey, what are you up to? Shall we have a cup of coffee and talk about it?
Growing movement
In her search for different forms of participation and influence, Carien Verhoeff really values the Institutional Plan. "It was created through dialogue. In that plan, we established that co-creation is important to us. That the student voice should be given space. That we could identify issues together much more - the professional field, students, lecturers and management - and start researching, discovering and designing in response to them. This could lead to a growing movement within the institution, where everyone feels invited and challenged. And if things occasionally go wrong, we say to the other: hey, what are you up to? Shall we have a cup of coffee and talk about it?" 
Arie Verhoef