A new website for The Hague University of Applied Sciences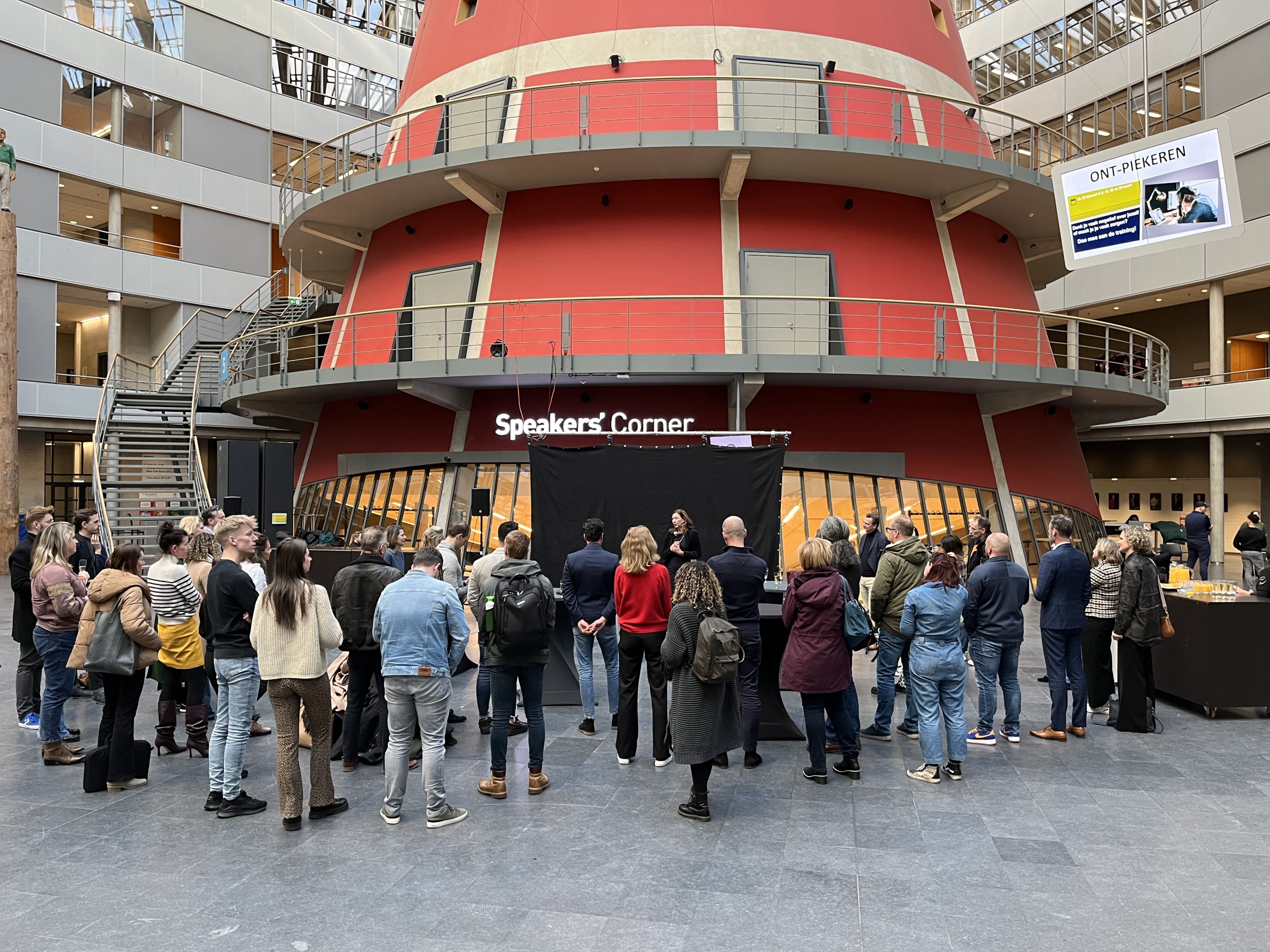 The past few months we have been working hard to build the new website for The Hague University of Applied Sciences (THUAS) and migrate all the webpages from the current website to the new one. Last Monday it was finally time for the brand new website to go live. We celebrated this moment on Thursday afternoon with a festive launch in the Atrium, where Elisabeth Minnemann officially unveiled the website.
"Going live is always an exciting moment. We were working on a tight schedule and it was great that the launch went smoothly, thanks to the hard work of all our colleagues and our partner Netvlies. Between Monday and Thursday, we immediately implemented the first improvements and made some minor adjustments," explained Arjan van Liere, the project manager for the new website.
Elisabeth Minnemann, chair of the Executive Board: "The website is our business card and, for many students and external relations, the first interaction that they have with us. A beautiful and well-functioning website contributes to our positioning and is an important tool to achieve our ambitions from the Strategic Plan."
New design and relevant date
"With the new website, we can better reach our targets audiences and connect them to THUAS. We also have the ability to set goals and track our students from interest to intake. This tells us which pages get a lot of visits and if we are meeting our goals," says Vera Wieringa, product owner of the website. The design is attractive and user-friendly. The menu structure has also been updated and the display of certain sections, such as degree programmes and research, is much better organised. The website for the Hague Graduate School has also been integrated and The Lighthouse website will soon follow.