The Netherlands and Indonesia work together in living labs to make cities more sustainable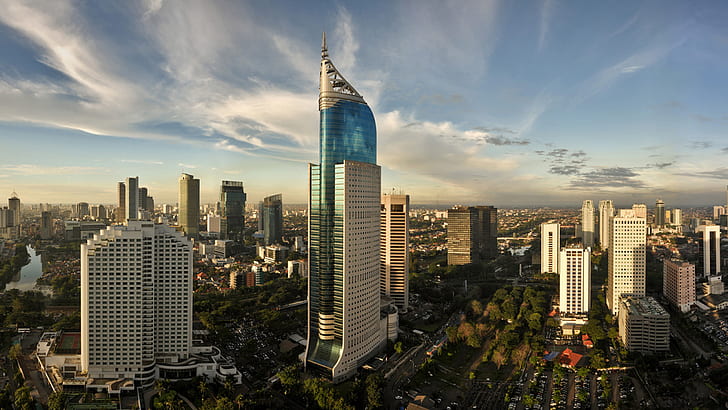 Professor Rizal Sebastian at the Hague University of Applied Sciences is researching how digitalization can help create sustainable and climate-resilient cities. He emphasizes the importance of using technology to address rising temperatures due to climate change. Rizal's work focuses on smart and equitable energy transitions, climate adaptation, and resilience in urban areas. He believes that smart cities should prioritize improving the lives of their residents by integrating technology effectively.
Rizal Sebastian, originally from Indonesia, highlights the ongoing collaboration between Dutch and Indonesian universities, which has expanded in recent years thanks to initiatives like the NL Knowledge House and the WINNER conferences. At the upcoming WINNER conference from10 until 12 October2023, Rizal will introduce a plan for living labs where Dutch and Indonesian students, researchers, and companies can collaborate on hands-on research in carbon-neutral campuses powered by locally generated renewable energy.
These living labs will explore intelligent energy infrastructures, like user-friendly smart grids that encourage participation and awareness. Rizal also discusses the development of digital twins, such as a 3D model of city districts, which can predict heat stress and suggest practical measures to mitigate it, like optimizing building orientation or increasing green spaces. There is also the recently launched government tool "Verbeterjehuis.nl," which allows individuals to create a digital twin of their homes for sustainable upgrades. Rizal believes that digital twins will play a more significant role in optimizing building sustainability in the future.
Rizal sees potential for mutual learning between the Netherlands and Indonesia. He notes that traditional Indonesian architecture has natural solutions to combat heat, like using water surfaces and bio-based materials. Combining modern technology with these traditional practices, by using sensors and weather data, can provide practical and affordable solutions beneficial to both countries.
Read more in the original article on the website of NWO.