Lots of enthusiasm in the THUAS 2022 Annual Report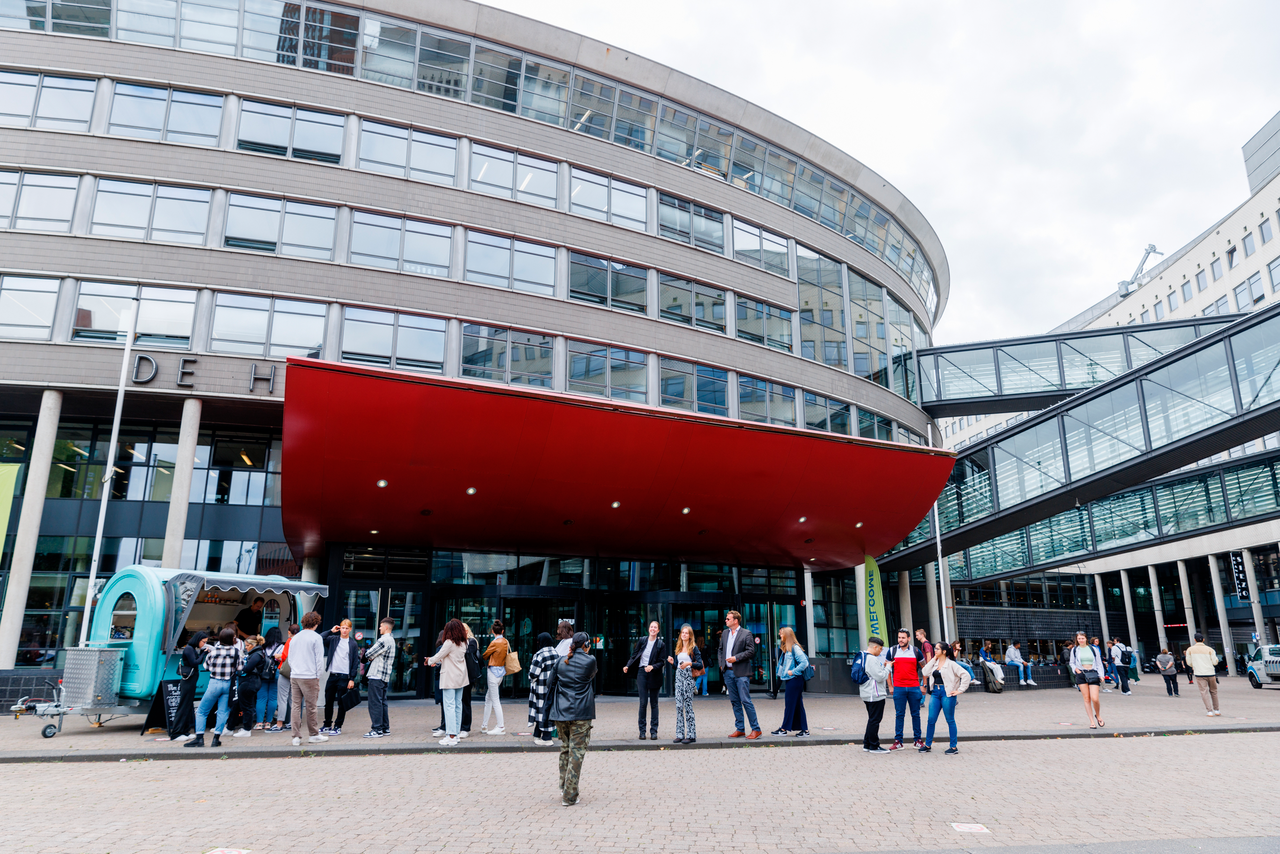 At the beginning of July, The Hague University of Applied Sciences published its 2022 Annual Report. A report that exudes enthusiasm. This has everything to do with the course that THUAS has taken in 2022 by developing the new Institutional Plan 2023-2028 in co-creation and by focusing firmly on the most important themes. This focus resulted in greater student satisfaction, higher intake figures and more satisfied employees.
The year 2022 was all about the aftermath of Covid-19. The pandemic has had a major impact on student well-being. Never before has that well-being been under such pressure as it is now. Improving this requires extra supervision of students, extra capacity. But the aftermath of Covid-19 is manifesting itself in more capacity problems due to higher mobility in the labour market. "Whereas you used to think: where do we get the resources from, do we now think: where do we get the people from?" according to Executive Board member Hans Camps. Nevertheless, THUAS was able to add the Guidance and Coaching Lab to the existing Teaching & Learning Labs in 2022.
New Institution Plan
In 2022, the Institutional Plan 2023-2028 was drawn up under the title 'Inquiry-based learning with impact'. The plan is the result of an extensive participatory process in which students, employees, participatory bodies and external partners have contributed. Executive Board chairman Elisabeth Minnemann is proud of the results: "It's really a plan for all of us."
Reasons to be proud
There are other reasons to be proud. In 2022, NVAO issued a positive recommendation on the quality assurance of THUAS. In addition, all programme accreditations were achieved in the year under review. The results of the National Student Survey (NSE) show growing student satisfaction. The number of first-year students also increased by focusing more on intake and by focusing more on the quality and flexibility of our education.
Research quality
Research has also become increasingly anchored in the profile of THUAS. It has worked on a large number of research projects in 2022. The results of this have a great impact in the region. As a result, the quality of research at THUAS is increasingly and more widely recognised.
Focus areas
The successes should not conceal the focus areas. The well-being of students, the workload among lecturers, the connection between colleagues, social safety and internationalisation: they had been given full attention in 2022. That won't be any less in 2023.