International talent is essential for South Holland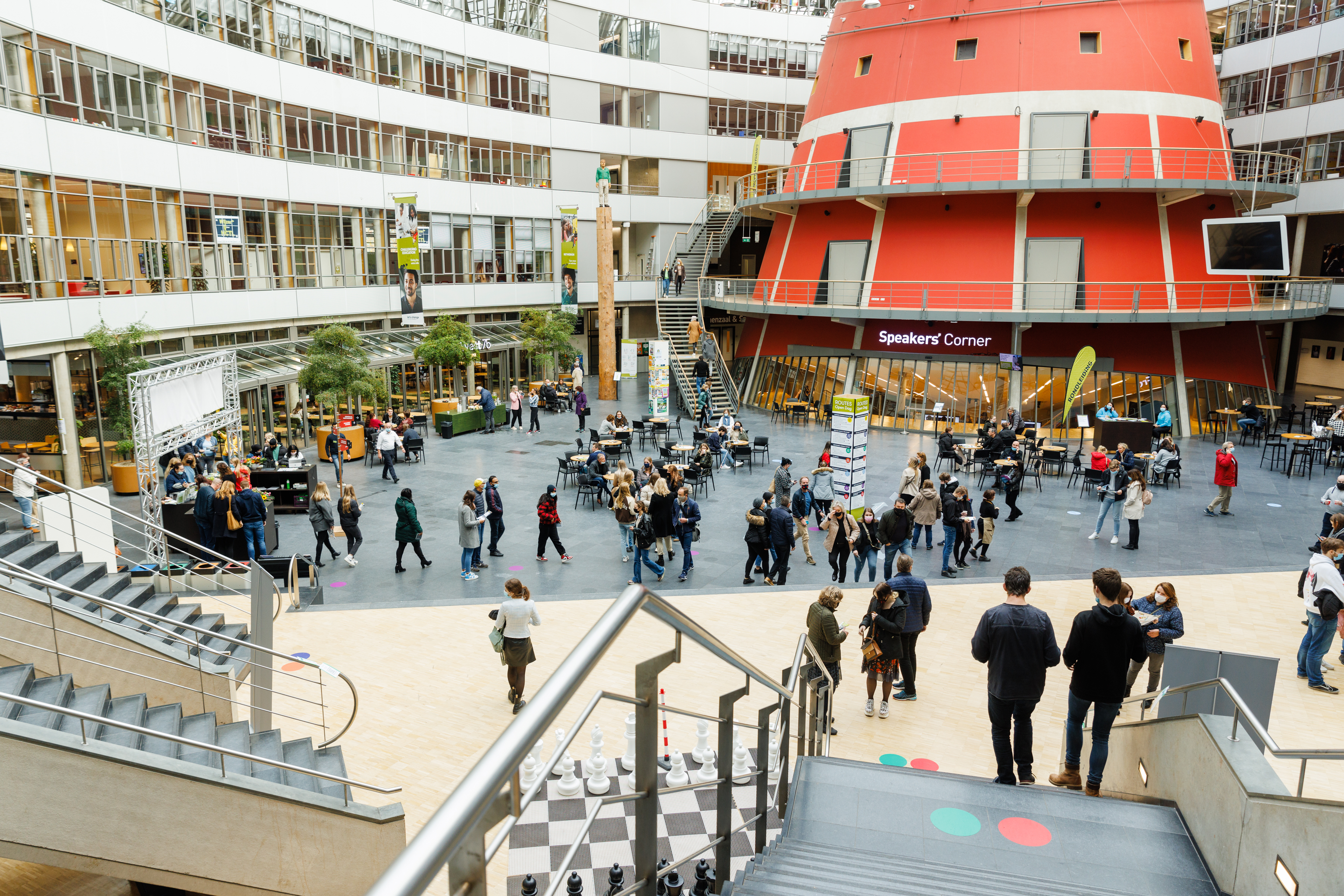 Letter to The Hague politicians: international talent is essential for South Holland
The province of South Holland desperately needs international talent, write the Economic Board Zuid-Holland, Economic Board The Hague and Economic Development Board in an urgent appeal to ministers Dijkgraaf (Education) and Adriaansen (Economic Affairs) and the Lower House. Companies, government authorities and educational institutions are therefore asking politicians to look at regional customisation when it comes to legislation concerning the intake of international students. International talent makes an indispensable contribution to the earning and innovation capacity of the province of South Holland and the Netherlands. 
Elisabeth Minnemann, Board Chair of The Hague University of Applied Sciences, endorses the message from the urgent appeal: "Together with our partners from the region, other educational institutions, government authorities and the business community, we see that international education actually strengthens the economic power of the region. Particularly at a time of rising labour shortages, international students and well-educated professionals can be of great importance to South Holland."  
The reason for the letter is the motion passed by the Lower House asking universities of applied sciences and research universities to stop actively recruiting international students. The intake of international students can create challenges. As for South Holland, it is necessary to jointly come up with a future-proof package of measures that can be deployed locally. Indeed, we need to attract and retain international talent for South Holland's earning and innovation capacity. Overly generic measures at the national level are detrimental to the socio-economic development of the region. The partners also write in the letter that we should not forget that the Dutch labour force will further decline in the coming decades due to demographic conditions, making us in dire need of international talent. 
The adoption of the motion by the Lower House results in insufficient attention to regional needs and the requirements of individual educational institutions and municipalities. It reinforces a negative sentiment around intake of international students to universities of applied sciences and research universities. EBZ, EBTH and EDB stress the importance of a regional dialogue to jointly arrive at a good package of measures and to leave customisation to institutions themselves. 
The region is working hard to ensure that international talent not only comes to the Netherlands to study, but that this talent also stays here to work, live and contribute to the future of the Netherlands. This contributes not only to labour shortages in specific positions, but also to South Holland's international market position. Think of organisations that are internationally-oriented, but also of the innovation power in the Netherlands. 
Want to know more? Also read: International talent is essential for South Holland: an open letter to The Hague politicians.