An Indigenous Story - The Story of the Tŝilhqot'in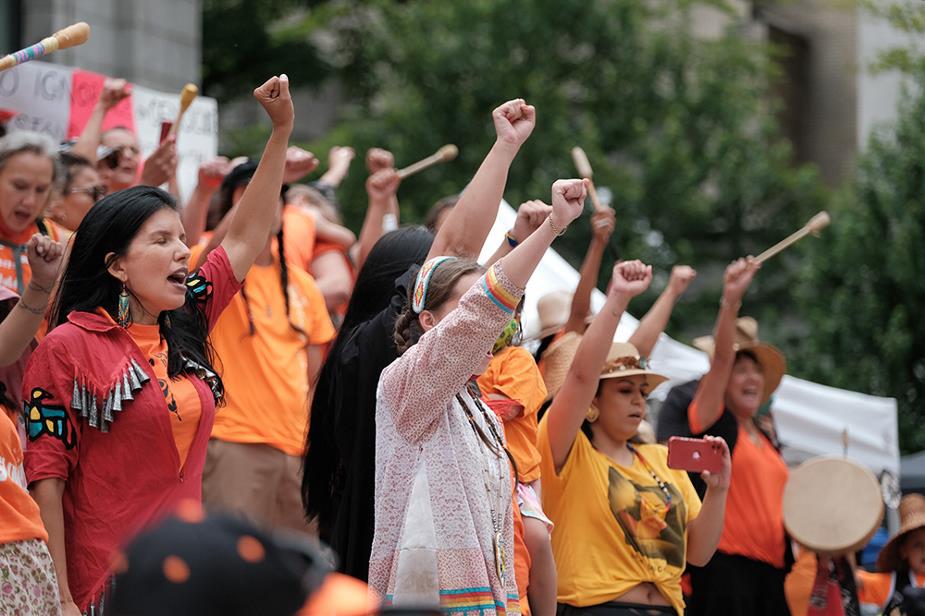 09.06.2022 16:00 – 18:00; The lights are dimmed, and the first students stride into the room. The recording is set up and pictures of land are shown in the background. The land of the Tŝilhqot'in. Chief Joe Alphonse from the Tŝilhqot'in Nation - elected as the Tribal Chairman of the Tŝilhqot'in National Government (TNG) since 2010 - enters the room with his entourage. Silence falls and he begins to narrate the indigenous story of the Tŝilhqot'in.
The Fight over the Aboriginal Title
Looking back at the Chilcotin War in 1864, the Chief says that the battlefield is now the courtroom. The courtroom of the Supreme Court of Canada, the highest court in the country. And while all the lawyers told them that there is no hope, after years of preparation and fighting, the Tŝilhqot'in have eventually been able to gain their aboriginal title as declared by the Supreme Court. "It's a gamble" and "The turtle does actually win the race" is how the Chief described the process that he also now calls a "paper battle."
Future Outlooks and Vision
Today, the Tŝilhqot'in go nowhere without practicing one of their inherent ceremonies to show their pride, a pride that past residential schools have tried to turn into shame. Now, the Tŝilhqot'in demand that Tŝilhqot'in problems also require Tŝilhqot'in solutions. They want to build their own revenue independently and to create their own paths incorporating their indigenous knowledge. They believe that only by recognizing the need to work together with the indigenous people, can Canada truly reach its full potential. Their vision for the future is to transform, be better and lift each other up. If you want to get a glimpse of what that could look like and how the seminar concluded with a ceremonial ending, then you can watch the recording on YouTube.