i-did: a unique concept within the global circular textile industry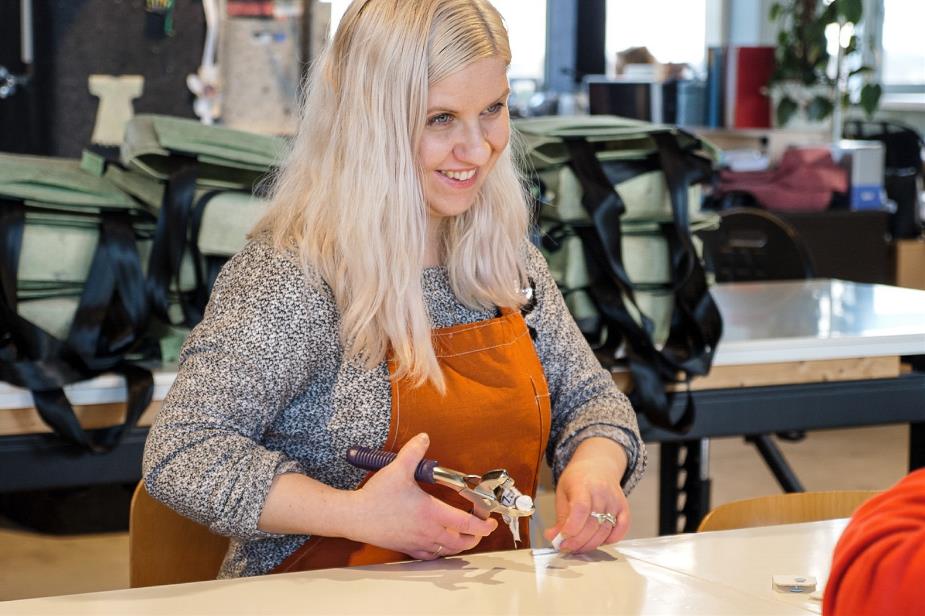 Around 330 million kilos of old textile ends up on the textile waste mountain in the Netherlands every year. At i-did they clean this up by transforming old textiles into recycled felt. A unique concept: they not only contribute to a more sustainable textile industry, but they also coach people who have been unemployed for a long time, so they acquire job skills. The goal is to eventually help them move on to a new employer. That is social and circular entrepreneurship.
A helping hand
In today's job market, you would almost think that everyone can get a job if they want. However, there are currently still 300,000 people on long-term welfare. They want to work but need a helping hand. Through intensive support and coaching, i-did ensures that people can move on to a regular employer.
This was also the case with Kim, who started working at the Koekfabriek after her time at i-did: 'When I started at i-did I had to get used to the concept of working again. To be somewhere on time, to have someone counting on you. But now the work at the Koekfabriek suits both sides so well that I have been given a permanent contract. I owe that to i-did. I was only supposed to be there for eight months, but I stretched it to a year. That speaks volumes.'
From textile waste to beautiful designs
In the i-did workshops, participants work independently to produce beautiful accessories and home decorating items from recycled felt. i-did reinvests all profits in the company. For each item, you can also clearly see the story of the recycled material and how much you are contributing to a more sustainable world. A good example is how they process old KLM seat belts into bags. Or take the Sylvia laptop bag, which is made of old (company) clothes, where every colour has a different background story. By purchasing it, you also save 178 litres of water. That is shopping with a clear conscience.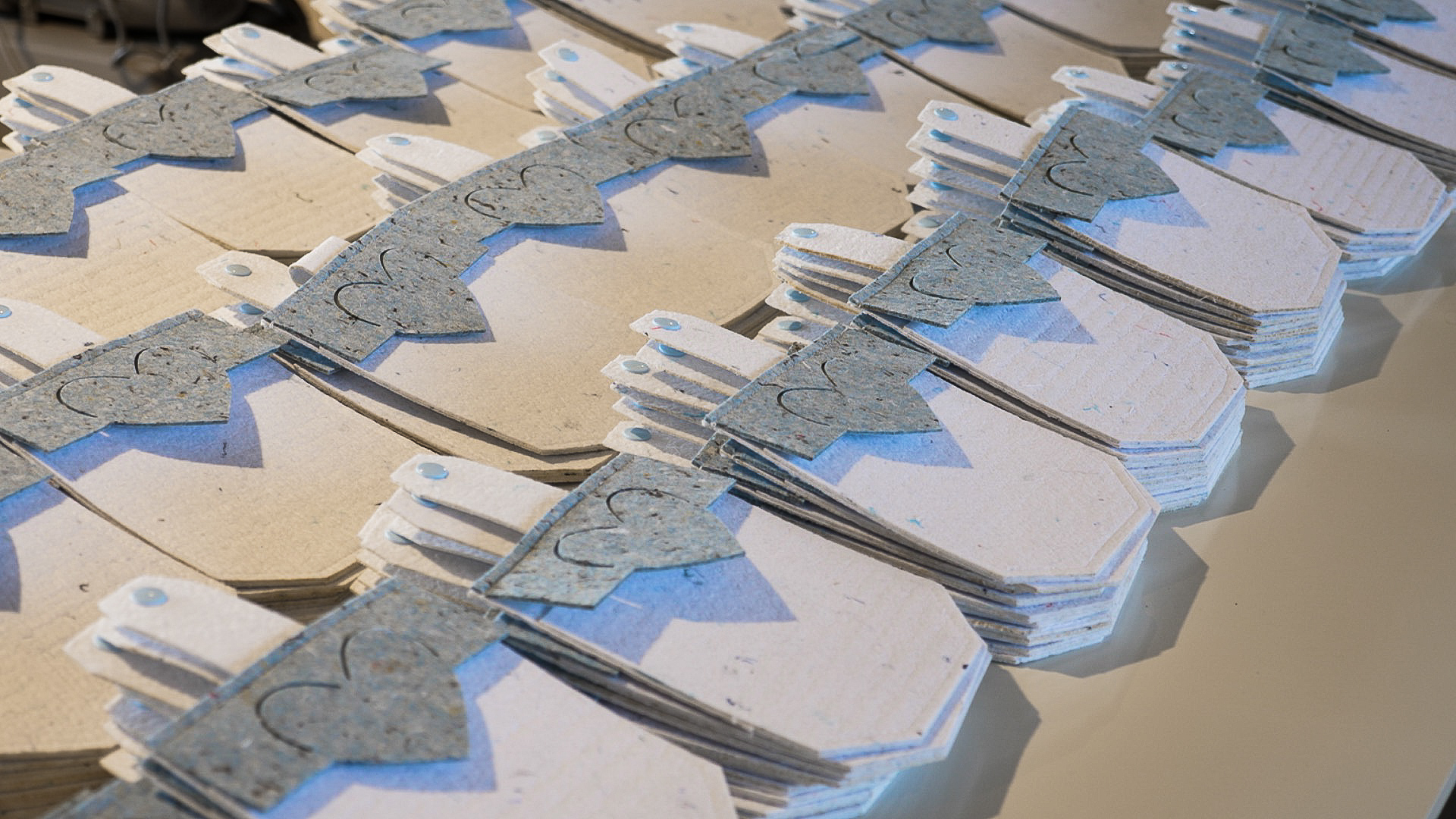 World's first circular felt factory
The i-did factory opened on 19 May 2022: the only one of its kind in the world that houses the entire circular felt process under one roof. Even small quantities of old textiles are processed by i-did into fibres or recycled felt. This offers opportunities for small and medium-sized enterprises to sustainably recycle smaller textile waste streams. Just like recycling low-quality fast-fashion textiles from consumers. In the near future, customers will be able to return used products, which will be reprocessed in the Factory. That will completely close the circular textile chain.
Interesting teaching case
The i-did story is one that inspires and teaches. This was also the opinion of Kim Poldner and Rolien Blanken, both connected to the Faculty of Business, Finance and Marketing at THUAS and part of the Mission Zero Centre of Expertise. Together they wrote a teaching case 'i-did: social impact through circular businessin which they zoom in on how i-did was founded and grew in the wider context of the global circular textile industry.
Students can use this case to learn about the concept of circular economy and social impact and how it can be translated into the business community. They learn to critically reflect on sustainability concepts in relation to i-did and then to apply business model tools to a real business. By sharing the story of i-did with education, we connect practice and theory.
Want to know more about circular business operations? Check out the various projects of the Circular Business research group (part of Mission Zero Centre of Expertise).