Hans Camps is leaving The Hague University of Applied Sciences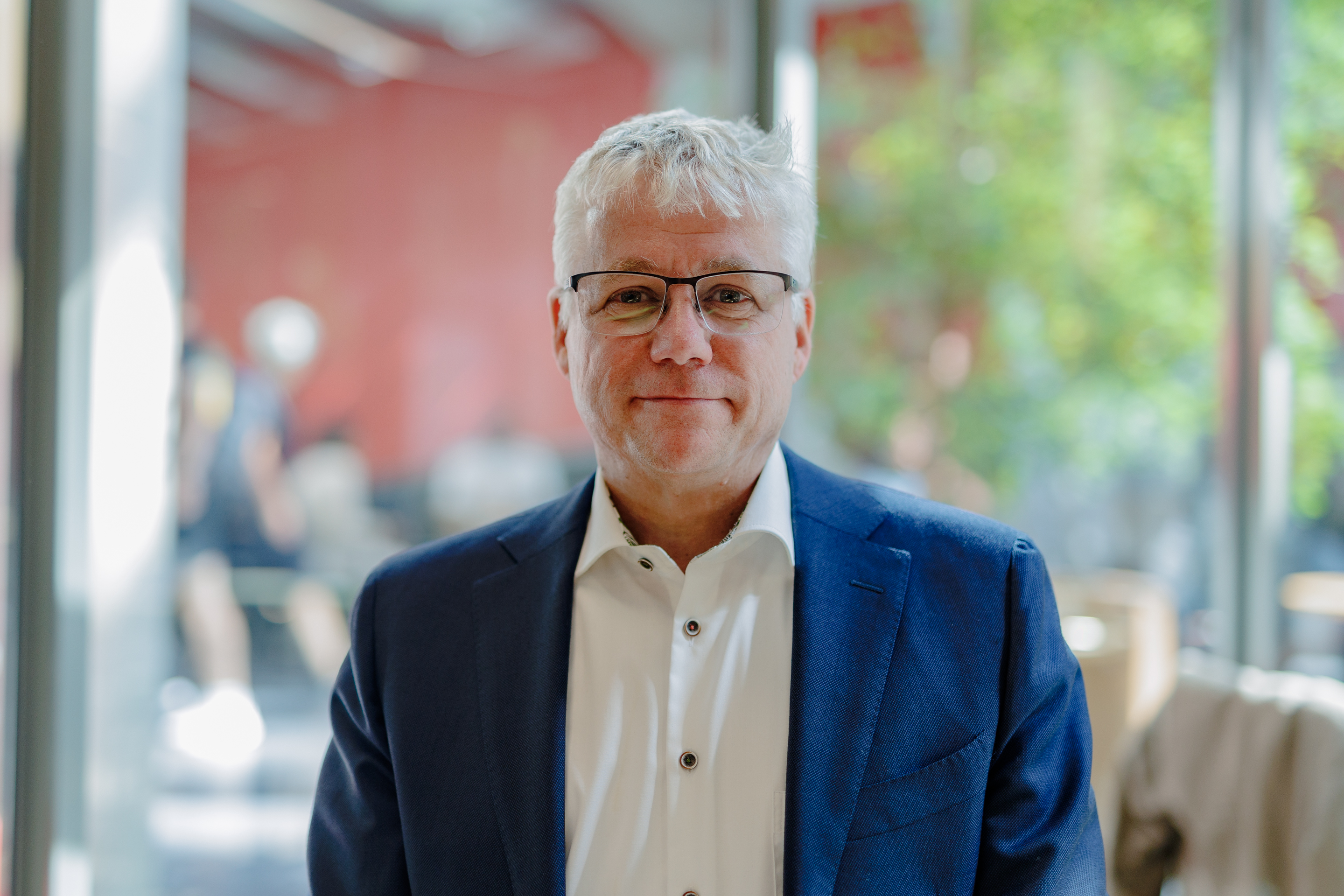 As of 1 May, Hans Camps will resign as a member of the Executive Board of The Hague University of Applied Sciences. On the Executive Board, he is responsible for the operations portfolio (including finance, HRM, IT and information services and housing). Camps has held this position since 1 December 2017.
Hans Camps: "I have been working at THUAS for five years now and I'm proud of how much we have achieved together. The predictability and transparency of our finances has increased, we are raising the satisfaction of our students and staff members, and prospective students are more than capable of finding their way to our university of applied sciences. Our research is also flourishing and the image of our university of applied sciences has clearly improved." 
Camps has also been closely involved in the development of the 2023-2028 institutional plan, which charts the course for the coming years. Hans Camps: 'The new task that awaits THUAS is clear: innovation, innovation and innovation. Digitalisation, IT and information provision play a crucial role here. These areas are a huge task for all departments of our university of applied sciences Undertaking this endeavour will demand a lot from the director in charge. As I weighed all other aspects of my life that I value, I had to ask myself the tough question if I'm ready to dedicate the energy this will require in the coming years. It pains me that I have come to the conclusion that I prefer to spend the next phase of my working life in a different way and I will take the time to reflect on this. I sincerely thank all students and staff members of The Hague University of Applied Sciences for our wonderful cooperation over the past years."  
Marjet van Zuijlen, chair of the Board of Trustees: "We are going to miss a beloved board member. In recent years, Hans has been instrumental in helping THUAS to put its finances in order. This has brought peace and stability to our university of applied sciences, which is very valuable. The Board of Trustees is grateful to Hans for that, and for all his other contributions. We wish Hans a lot of success and happiness for the future." 
Elisabeth Minnemann, chair of the Executive Board: "With Hans, The Hague University of Applied Sciences is losing an excellent administrator and the Board will lose a committed and knowledgeable colleague. The Executive Board could always rely on his sharp analytical mind, his sense of humanity and his collegial approach. Hans is now choosing a new step in his life and career. On behalf of the Board, I wish him the best in his endeavours and thank him for his commitment and contributions to The Hague University of Applied Sciences." 
Hans will continue to exercise his function at THUAS until 1 May 2023. In the meantime, the Board of Trustees is starting its search for a suitable successor.