The Hague University of Applied Sciences (THUAS) hands out its first 25 micro-credentials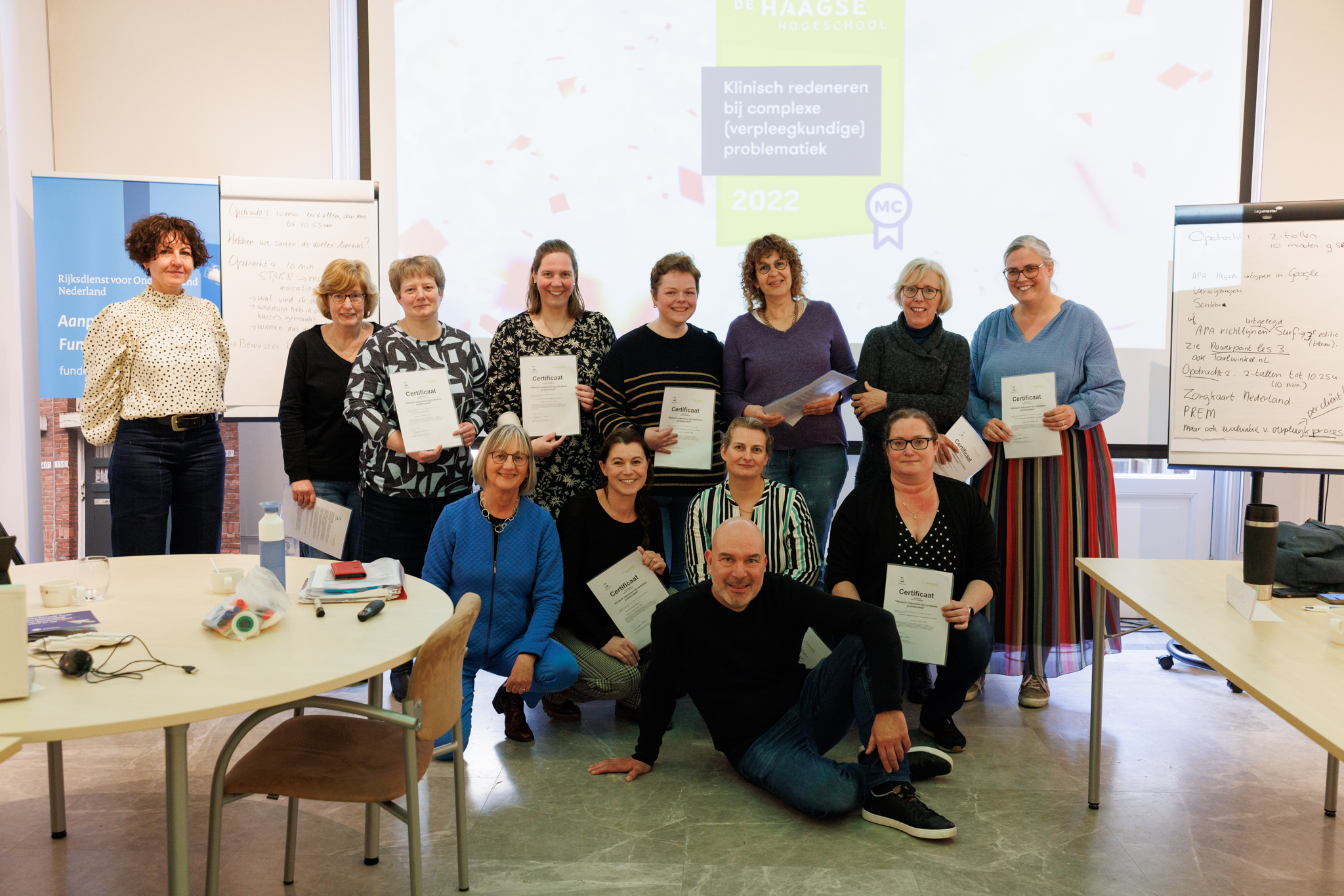 Great milestone this month: THUAS issued its first micro-credentials! Under the watchful eye of the professionals, the first digital certificates were issued through the online Edubadges platform. The party was rounded out with positive responses, balloons, and cake. 
Clinical Reasoning 
On 19 April, the Faculty of Health, Nutrition and Sport awarded micro-credentials to 10 professionals for completing the module Clinical Reasoning in complex (nursing) situations. In this module, participants learned how to communicate and substantiate healthcare-related decisions.  
The Faculty of Health, Nutrition and Sport decided at an early stage to issue micro-credentials for this module. Frank Koppejan, Senior Lecturer Nursing, explains why: "Micro-credentials really add value for participants. Due to their national recognition, these have more gravitas than a participation certificate." 
Make IT Work 
The Faculty of IT & Design issued no less than three different micro-credentials for its retraining program Make IT Work. This retraining program prepares professionals for IT jobs in six months. 
Five participants successfully completed the program and received a micro-credential for each of the modules. One of them explains what this means to him: "By connecting credits to micro-credentials, you gather all your credits in one spot, which makes it something tangible and valuable."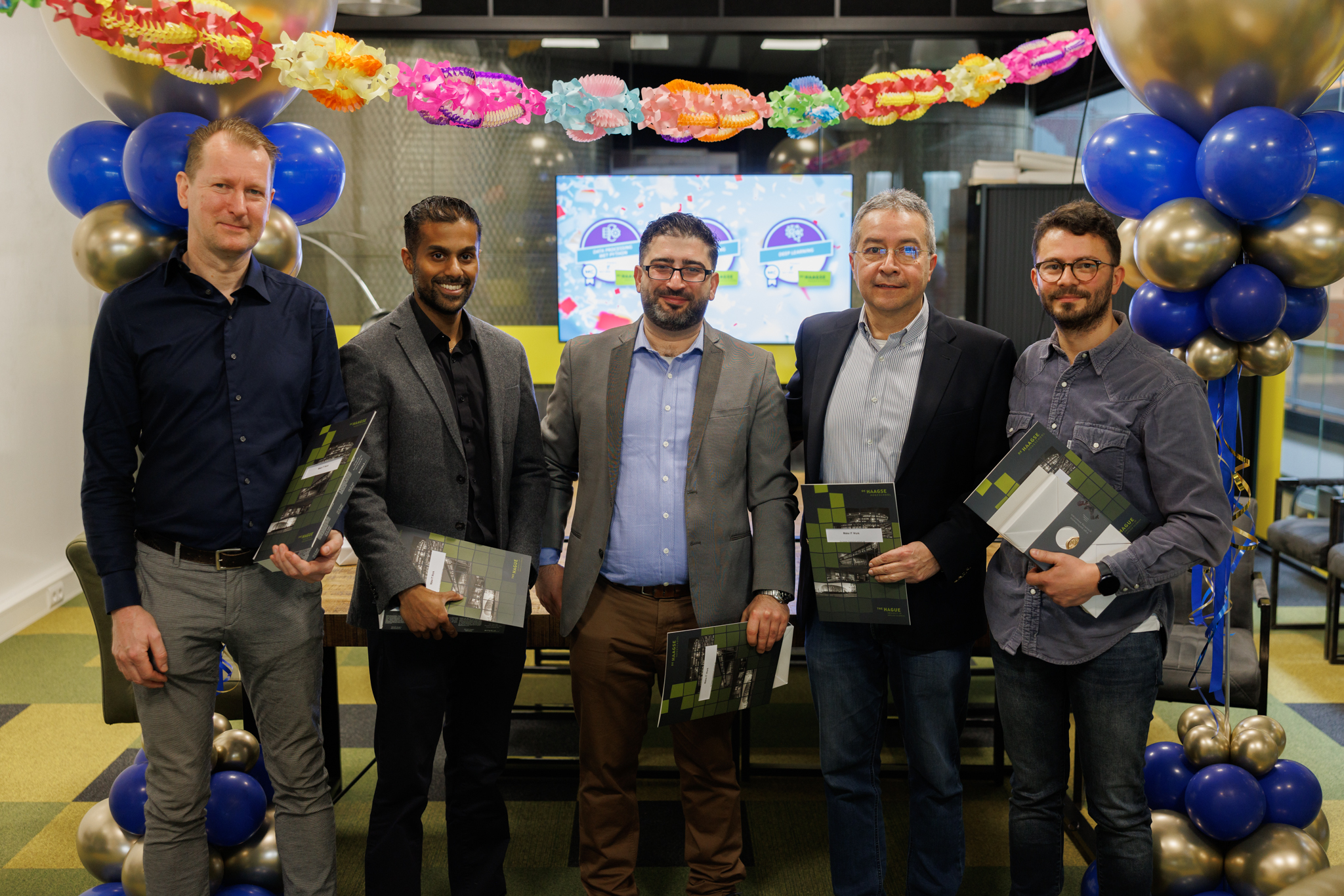 What are micro-credentials, and what do you do with these? 
Micro-credentials increase professionals' access to retraining and updating and upgrading their knowledge. With a micro-credential, professionals have a certified digital certificate in their pocket that shows they successfully completed a (3-30 EC) study unit. These are recognized nationally and represent high-quality education. Obtained micro-credentials are gathered in a digital backpack on the online Edubadges platform, providing easy access and insight to employers and educational institutions. 
Compared to a regular paper certificate, a micro-credential provides more information to boot. For example, a micro-credential includes an indication of the level and a summary of what exactly you learned as a professional. Also, it gives insight in the course load as expressed in EC. 
Micro-credentials at The Hague University of Applied Sciences 
In its Strategic Plan, THUAS has expressed the ambition to offer a tailored, flexible, and high-quality curriculum for every stage in a learner's development. If it's up to Marjet de Vries, Project Manager Micro-Credentials, THUAS will continue to pursue this ambition through micro-credentials, even after the national pilot wraps up. "In light of European and national developments, as well as positive responses from professionals and the industry, I'm convinced that micro-credentials are here to stay." 
Would you like to learn more about micro-credentials? Please contact us at edubadges@hhs.nl.