Diversity is our (potential) strength: Glocal Educators Design Labs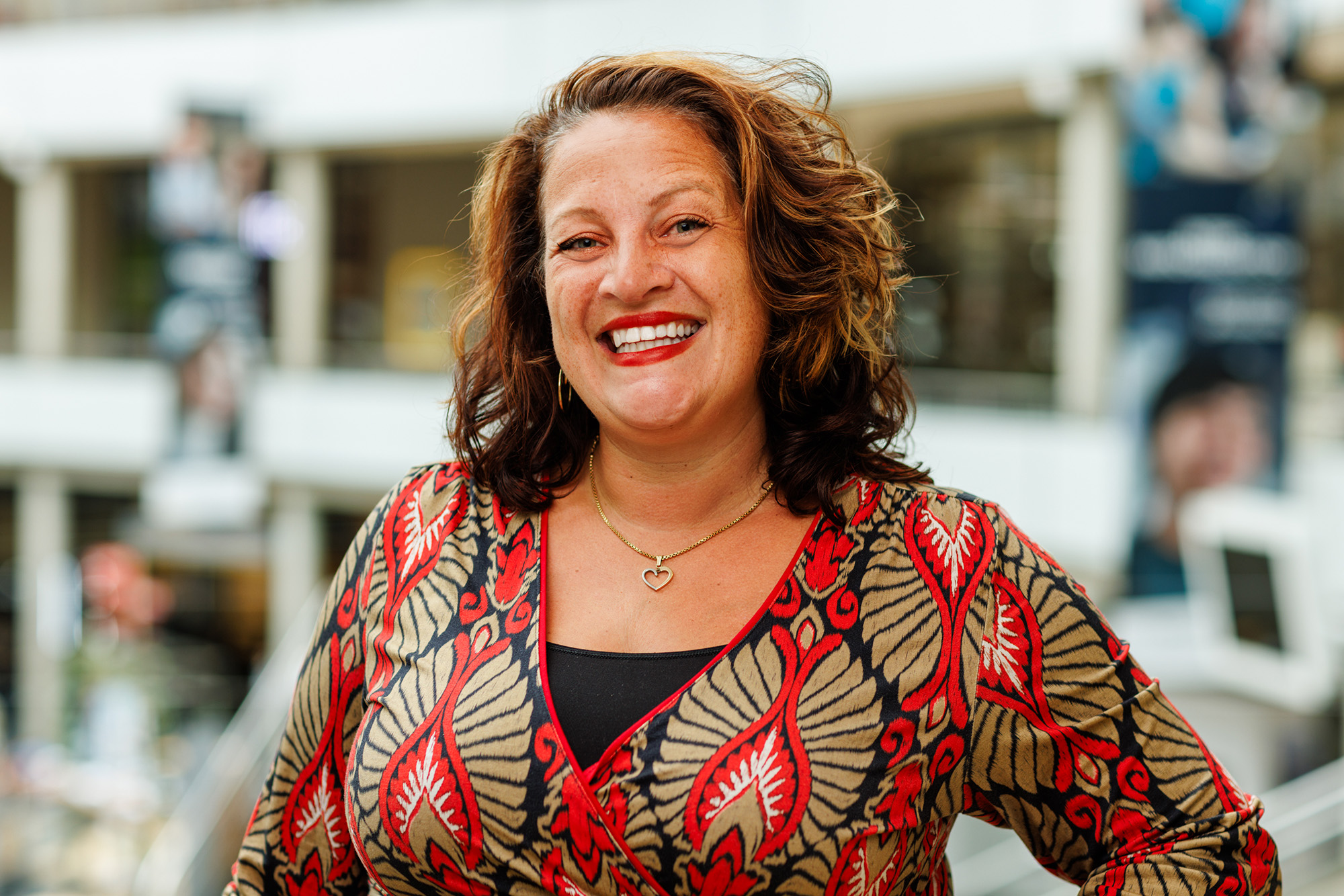 Within THUAS, we proudly position our diversity as our strengh. However, we do not always capitalize on this strength in our education. In her PhD studies at Groningen University and THUAS' Centre of Expertise Global and Inclusive Learning, Marloes Ambagts examines how urban universities of applied sciences can equip lecturers to design and facilitate inclusive international classrooms. In four studies, she explores what lecturers need to implement international classrooms, preparing all their students to work and live in culturally diverse, internationally connected regions like ours. 
The international classroom as purposeful educational approach
According to the outcomes of Marloes' first study (currently under peer review), international classrooms are more than just classrooms combining international and local students. By contrast, the experienced lecturers and educational advisors that participated in the study, understand the international classroom as an education approach in which the diversity of a mixed student body, including students with different national, cultural and educational backgrounds, is purposefully recognized, accommodated and leveraged in the design and facilitation of education to enhance the achievement of international, intercultural learning outcomes for all students.
"In the light of this definition, the difference between international and local students is not that relevant, considering the complex, rich diversity across our university's population," says Marloes. "At times, it may be more relevant to emphasize students' multilingualism, or different prior educational experiences -  and to actually make the space to use this as a resource." In her study, Marloes highlights that lecturers need time, space and specific competences to put the defined international classroom approach into practice in a way that suits their students, their team and their educational program. Intercultural sensitivity, flexibility and constant dialogue with students and colleagues are central to this effort. 
Glocal Educators Design Labs
Building on her first study, Marloes currently observes lecturers who purposefully set out to leverage their students' diversity (even more) within selected Dutch and English-taught programs at THUAS. The Glocal Educators Design Labs provides lecturer duos with the time, allocated hours and brainspace to explore how they give their diverse student population a bigger role in current modules and projects with a (potential) international, intercultural, or global dimension.
Marloes explains: "The design labs consist of four hands-on sessions and support the duos, while they revise and possibly adjust their upcoming modules, within the boundaries set by their program's curriculum planning. The sessions combine a Design Thinking process with Group Learning Activity Instructional Design theory and closely follow the 'regular' curriculum design and development process, in preparation of a new semester. In each step of the process, lecturers consider students' input, anticipating on different scenarios that may emerge in the dynamic reality of their educational context."
Work in progress
In the weeks to come, the first design teams will be rounding off their design process as part of two parallel pilot labs. In consultation with their colleagues and students, they recalibrated courses focused around innovation, entrepreneurship, export, language and culture and global citizenship. By now, a number of these courses are in full flow. Other teams are engaging their students in the design of new modules to be implemented next semester. In the mean time, Marloes still follows them closely. 
More information
Would you like to know more about the research of Marloes? You are welcome to send her an email at m.v.vanrooijen@hhs.nl