COVID-19: preview new academic year 2021-2022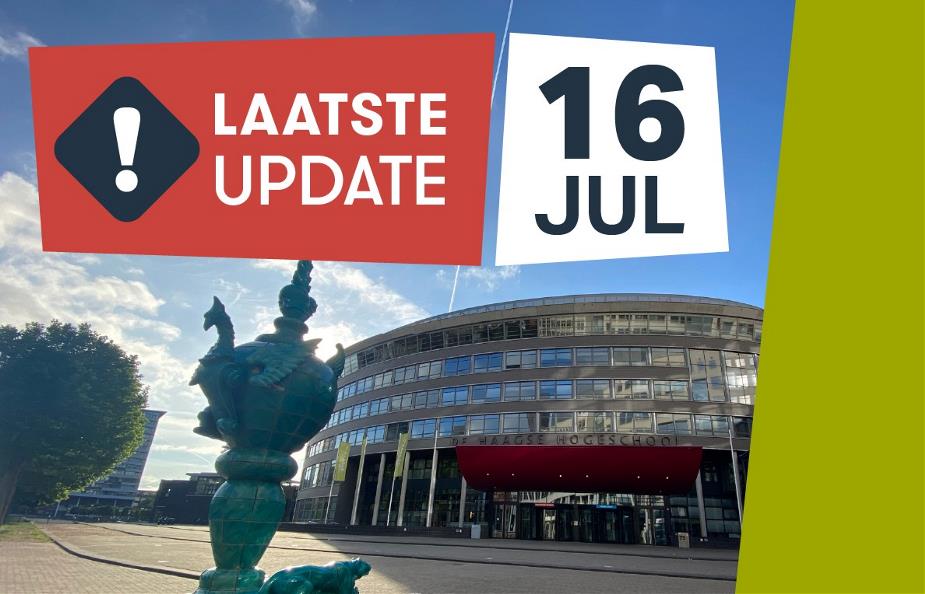 The end of the academic year is very near and our summer break is just around the corner. No matter what you have planned for this summer, one thing is for sure: we all need a much deserved break! We know that we are looking forward to it.
However, we are also looking forward to the new academic year. In our planning for the new academic year, we are working with the basic scenario. In this scenario we no longer apply the 1.5 metre measure and the only restriction is a maximum allowance of 75 people per classroom or educational space. Due to this restriction we have decided to only offer online lectures in the first semester – other forms of contact will be in person.
By using the basic scenario, we can resume most educational activities as normal. Of course this will be with the knowledge and experience we acquired in blended learning during this recent period. The preparations for the basic scenario have begun at THUAS (this includes creating the timetables and gradually putting the furniture back in place).
We are aware of the very fast increase in infection rates. The Dutch government will hold a press conference no later than 13 August and decide if the basic scenario will be implemented. If the government decides to implement stricter measures that deviate from the basic scenario, we will have to see what is feasible for the required adjustments. We will certainly inform you as quickly as possible after the government announces its decision on 13 August, but we hope that by 16 August we know what the impact on our organisation will be.
Finally we would like to remind you of the following: if you go on a holiday abroad, please keep a close eye on the colour codes of the country/countries and act accordingly. Go into quarantine if needed and take this possibility into account when you plan your travel schedule.
We wish all our students and staff members a wonderful and relaxing summer and we look forward to welcoming everyone back safe and sound to The Hague University of Applied Sciences in September!
Kind regards,
The Executive Board,
Hans Camps, Albert Cornelissen and Rajash Rawal