"Commercial Economics is about more than just marketing''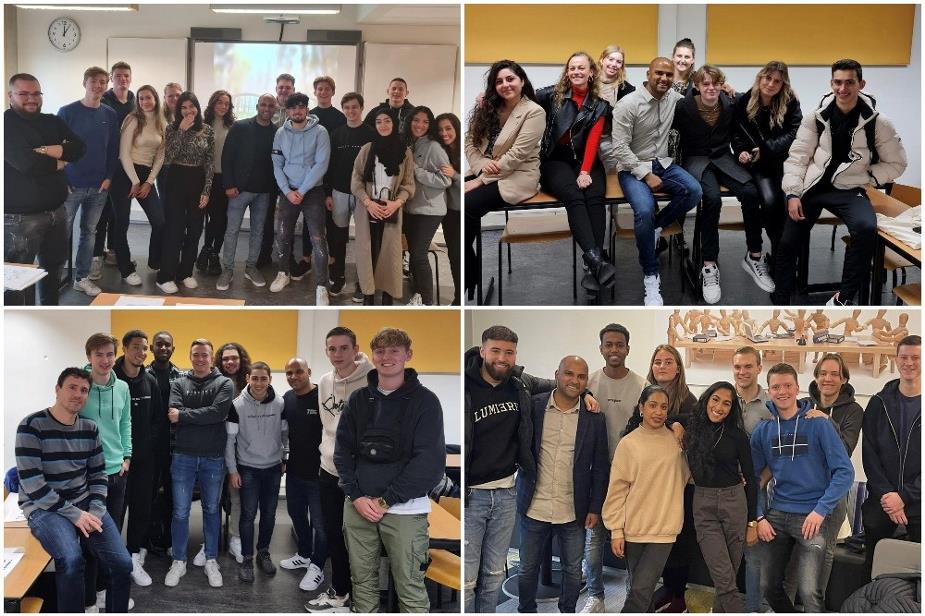 All first-year students in this academic year participated in the '4 Weeks to Greatness' programme. By focusing on the individual student, The Hague University of Applied Sciences invests in the mental resilience and personal growth of its students.
Femke Leemijer, Marketing team leader at THUAS, explains: "I think that the training has made students more aware that there is a lot they can do to have a positive influence on their study results. Students learn to take responsibility, set goals and plan in an accessible way.'

Training of Greatness specialises in effective training for students. By closely working with tutors, students are able to boost their focus and self-confidence in a short period of time.  

'I have learned new insights on how I can spend my student years as productively as possible. Planning, setting goals and many other lessons to get ahead. I already had long-term goals, but they weren't very clear yet. I have learned to write these down and make it clear to myself what I really want to achieve later,' says Stijn, first-year Marketing student. 

After this experience, the degree programme decided to cooperate with Training of Greatness again in the next academic year. Leemeijer says: 'The Marketing degree programme is not just about marketing and related subjects. An important part of the degree programme is also learning to develop yourself into a good professional who can handle him or herself. Students who attended the training were also very positive and stated that it was very useful to them. That is very important to our degree programme.'
4 weeks to Greatness
In the 4 Weeks to Greatness programme, first-year students worked on gaining self-insight, developing accountability and improving their self-confidence. The aim of the programme is to make students more aware of their goals and inspire them to pursue these with 100% conviction.