Betafactory Project Fair Retrospective - 29 March 2022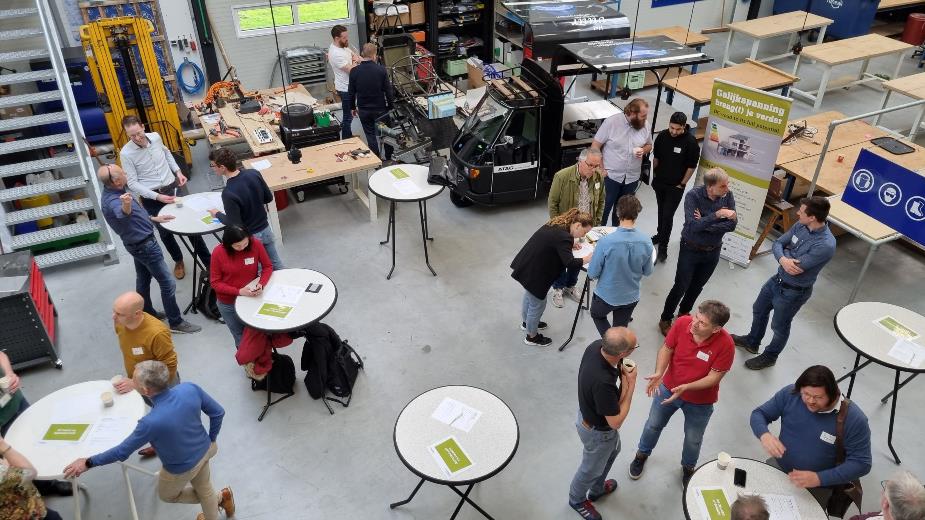 In March 2020, the new Betafactory workshop was ready and scheduled to open. And then corona came, and we stopped organising events. However, we have been able to make great use of the workshop's facilities and give substance to practical learning.
After two years, the project fair is the first event where we have welcomed people from outside into our workshop. Business contacts brought their projects and research questions to the fair to be matched with demand from education and research. In this way, we serve two purposes: education gets real research and design projects, and companies/clients get young talent to help them with innovation and get to know new potential personnel in the process. Around 20 companies submitted one or more assignments at the fair.
After a premature opening speech by Nico Persoon, the discussions began. Degree programmes and Centres of Expertise had their own tables and, while enjoying a snack and a drink, the clients sought out the lecturers and researchers to discuss the assignments and, where possible, make a match. Start-ups, innovators and larger companies supplied a nice mix of topics and complexity.
From demonstration set-ups, robotics, artificial intelligence to process analysis: everything was discussed and found its place in the degree programmes. We have matched some nice robotics assignments with the lower secondary education (MBO), which was also present, for the coming period. The matches (around 30) were collected centrally and the available information and contact details will be sent. Great conversations and new collaborations were created, and we look back on a successful meeting. It left us wanting more, so we will immediately start organising a new fair for June. 
This event was made possible in part by: